If you're planning to refinish your hardwood floors and you're looking to paint wood floors, you'll need to make sure the type of paint you choose is perfect for a wood floor.
In this guide, you'll discover our top picks when it comes to wood floor paints, their cost, and where to buy them.
We'll also talk about paints, varnishes, and the best paint brands out there, but if you want to find more about refinishing a wood flooring, check out our guide!
Let's begin!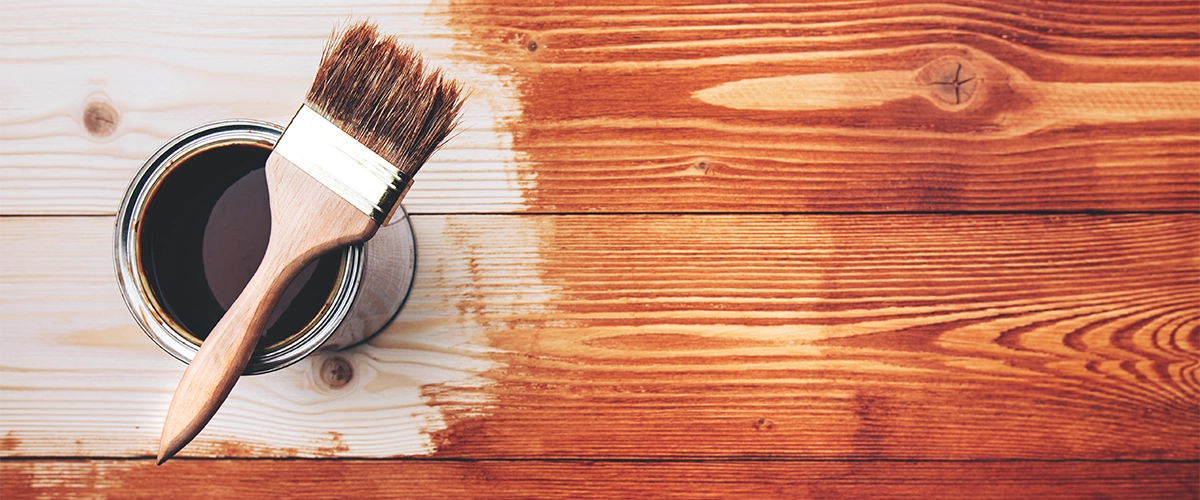 Three Key Considerations Before You Start Painting Wood Floors
Before you start painting wood floors, you'll have to keep in mind three main things.
Painting can take a lot of time. It involves preparing the surface (vacuuming, cleaning, washing, etc.) and letting it dry properly. If you're only doing one coat, this shouldn't be a problem. But a proper paint job, especially on hardwood floors, requires between 3 to 5 coats, with between 12 to 24 hours for each coat to completely dry.
How Much Traffic The Floor Gets
If the floor sees a lot of traffic, like a hallway floor or a living room floor, painting the wood floor might not be the best decision. Besides, people walking on freshly painted wood floors can cause the paint to peel off, the color to fade, or they can even stain it before it dries.
How Long Will You Stay In Your Home
Painting is a custom option for wood floors, so if you're planning to move out and sell the property, painted floors can be a motive for the buyer to negotiate for a lower price. Our advice: if you're planning to move out soon, don't paint the wood floor.
Let's see our top 3 wood floor paints.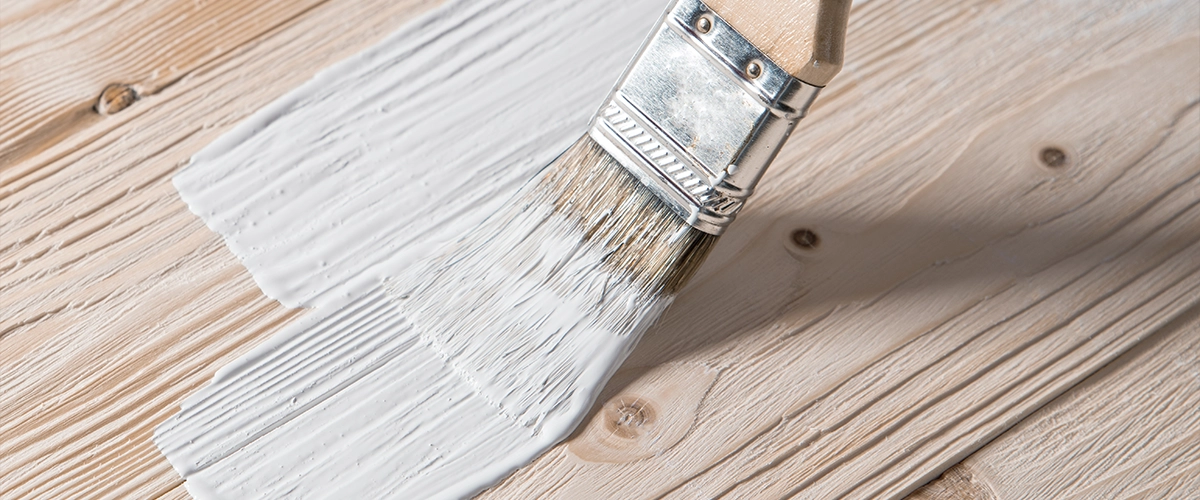 1. Rust-Oleum 7200 PU Floor Paint
Rust-Oleum 7200 PU Floor Paint is our top choice when it comes to wood floor paints.
It's a hard-wearing solvent-based paint designed for a wide range of surfaces, including wood & concrete. Rust-Oleum specializes in high-quality paints, and this particular product contains polyurethane, so it's extremely durable.
It contains higher quality resins that give it far superior durability and resistance to peeling and flaking.
Rust-Oleum 7200 PU is a single-pack system, meaning it can be applied straight away without the need to mix the product. All you'll need is a roller or a paint brush and you can get your entire floor painted in an instant.
2. Dulux Trade Floorshield
This single-pack solvent-based floor paint is another fantastic option if you are looking to refinish and paint your hardwood floors.
It does not contain polyurethane and is slightly more expensive than most other wood floor paints.
Dulux Trade Floorshield offers high durability, an attractive finish and can be mixed in any color.
3. Armstead Trade Floor Paint
Armstead Trade Floor Paint is a professional quality, solvent-based, wood floor paint that has a tough and durable finish, ideal to use on interior wood or concrete surfaces.
It is resistant to foot traffic and even light rubber-wheeled vehicular traffic, making it ideal if you are looking for a durable finish.
However, with Armstead Trade Floor Paint you are limited to a number of standard colors, so before you decide on this brand, make sure they have the color you're looking for.
Nevertheless, this is an excellent trade-quality paint for wood floor option, ideal for anyone painting wooden floors.
Floor varnish is a clear or colored protective coating for wood floors that can be both decorative and protective.
It is generally applied as the final step in the wood floor finishing process, after all other coats of paint or sealant have been applied. Floor varnish can protect the wood from staining, fading, and wear and tear.
It can also give the floor a glossy, shiny appearance.
There are two types of floor varnish: oil-based and water-based. Like oil-based paint, oil-based varnish is more durable and resistant to wear and tear, but it can yellow over time. Water-based varnish dries clear and does not yellow, but it is not as durable as oil-based varnish.
Overall, it's better to use a floor varnish instead of trying to paint wood floors.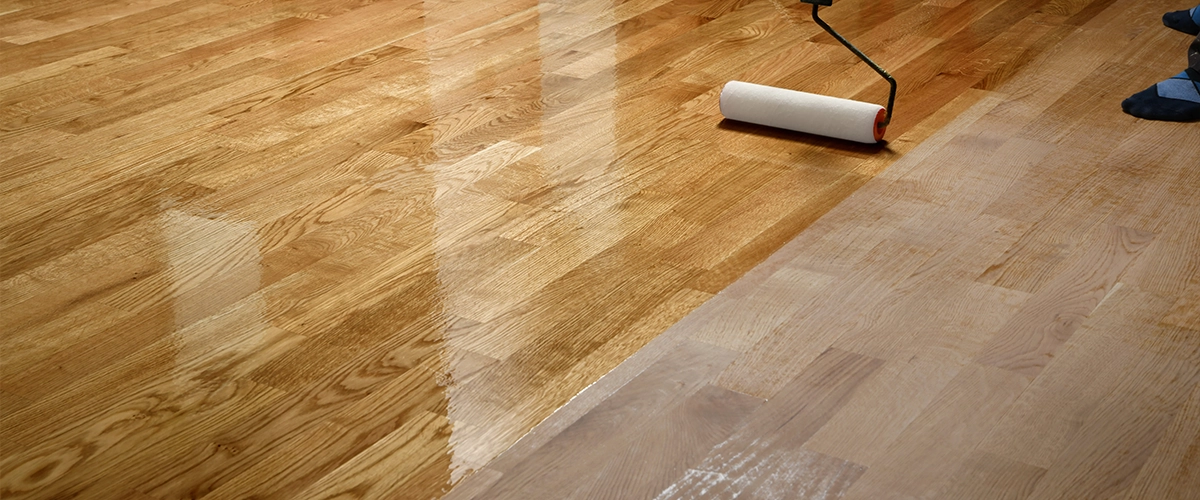 So, is painting floors the best option for you? It could be, but painted hardwood floors could also decrease your hardwood floor resale value.
Here's our professional advice: don't paint wood floors unless you want to create a unique look in a smaller place, like a playroom or a laundry room.
A better alternative is to seal and stain your wood floors and let them look like the real hardwood they are. The natural wood grain brings a comfortable and more earthy look to your place, especially if you have other hardwood features in your home.
If you're interested in more options for refinishing a hardwood floor, give us a call right now or request a free quote and we'll get back to you as soon as possible!