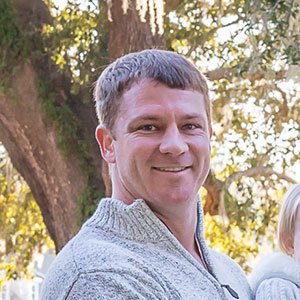 " Did our craftsmanship and quality work exceed your expectations? If so, please consider leaving us a review by clicking on the buttons below. Your feedback will serve other homeowners decide who to trust their home's flooring to. "
- Randy Stewart, Owner of Randy Stewart's Hardwood Flooring
Here's What Our Customers Say
Read what other homeowners like you say about our flooring services and how they've experienced working with us. We'd love for a chance to exceed your expectations.
I'm glad I found Mr Stewart's business! Excellent quality of work, no other words to describe! I'm very satisfied, this was my experience, I usually don't comment publicly but when its deserving, I ensure public will know, you will find an honest person inside Mr Stewart. Trusted and does quality work. That sometimes you don't find all these qualities from a business. More than a 5 star! Thank you for being there Mr Stewart!
There are no words! Our floors are gorgeous. The team of workers were gifted, artists, and so polite and accommodating. We know you will be so satisfied with this fabulous company.
Thank you for the positive feedback and we appreciated the opportunity to do business with you all! 😁
Randy came out to do the floors to replace the ugly engineered wood in a house we bought. We are so pleased with the work. His team got in and got it done quickly and amazing! Thank you so much!
Randy and his team were fair priced with excellent quality. Randy was very responsive to all of my calls texts and questions. My floors and stairs look amazing.
Randy & his crew are true professionals. They did an incredible job removing the old floors & installing almost 2000 sq ft of new floors. The floors look absolutely amazing. We are so happy. I cannot say enough about Randy. Starting day one he went out of his way to help us in every way possible. He coordinated & worked with my other contractors to make everything go extremely smooth. Honestly wish all contractors were as great as Randy & his crew. Thank you for making our forever home look amazing.
Michele,
Thank you for entrusting us with your flooring project. I can only imagine how stressful of a position it must have been living states away and having people work in your new home. It was our pleasure to "ease the pain" and assist any way possible!
We had an issue with the original poly on our foyer floors bubbling. I went to try and fix it myself and made it look worse. We called Randy Stewart and his team came in and buffed everything out, fixed the repair attempt that I created, and left the floors looking brand new. He was incredibly upfront throughout the process and honest that since he didn't do the floors originally, it may not be a perfect match with the stairs, but it turned out better than I could've imagine. I would whole heartedly recommend Randy and his team for any job, big or small. Thanks Randy!
I am glad we were able to assist in a time of need. Thank you for the kind words and I hope you all enjoy your new home!
Very professional and communicated the whole process. Did what they said they will do.
Randy always does a great job for us. I am a home builder and we have used him on many projects.
Excellent work, dependable, and great economic value. I would hire RSHF again and proudly recommend their services. Randy and team are "aces up!"
The Brazilian Cherry floors in our cottage were never sealed when it was built. The floors became extremely scratched up over the years. They looked horrible! Randy's guys sanded and sealed the floors which made them look amazing! I was completely surprised at how great they look! Thank you for "fitting us in" and doing such great work!
Fantastic experience with Randy. Great communication, very knowledgable, quality work. Would recommend to anyone needing help with their floors- new or matching existing!
Thank you for the opportunity to assist with your flooring needs and the positive feedback!
I couldn't be happier with my refinished hardwoods! Randy and his team came in and completely transformed my old floors and they are now stunning. They showed up early, finished on time and were completely professional. We had shopped around for quotes before deciding to go with Randy and we absolutely made the best decision. His quote was competitive and he was easy to communicate with. They had multiple repairs to make where we removed walls in the house and they replaced multiple stair treads and the repairs are completely seamless. 5 stars all the way. I would recommend Randy's company to anyone looking for new hardwoods or hardwood restoration!
Have had them do a job in Kiawah Island and West Ashley for me .. Great work… Very professional .. And on time … Floors looked great … Will use again in the future .. And would recommend to anyone !!
Great quality, I have always been pleased. RC's choice for hardwoods!
Very professional, fast, clean and friendly. They did a wonderful job on our floor repair. Highly recommend their services!
Very professional. Quick and high quality. I highly recommend them
It was a pleasure working with you all. Thank you for trusting us with your flooring needs, once again!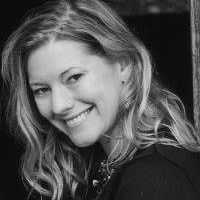 Heather Semken Schwartzberg
Randy Stewart and his team were spectacular. They refinished the floors in our entire house. He does an exceptional job and goes above and beyond to please his clients. He was flexible and hard-working. Of all of the renovations that we done with our home,working with Randy Stewart has been the best craftsman that we've encountered and I can't say enough good things!
We interviewed several flooring businesses to have our Brazilian Cherrywood floors refinished. We know the job can be challenging having had them done before with less than great results. Once I met with Randy, I knew we were talking with someone who had experience working with real wood and understood the difficulties of the project. All his crew were professional and polite as well. I recommend Randy's work without hesitation, just an excellent job.
Randy is a pleasure to deal with. His installers were great too. They removed our old hardwood floors and installed new ones. We are so happy with our hardwood floors. They are beautiful!
Great. On time, have good information, and looking forward to getting the floors replaced.
Great company to work with! Awesome job on our old floors and installing new ones. Highly recommend to anyone.
Randy's level of professionalism and accountability are second to none. the craftsmanship demonstrated in our renovation was near flawless.
I have worked with Randy for almost 10 years and we've done over 30 jobs together. The vast majority of projects you see on the Renew Urban website were done by him. He and his team (especially Bobby) are unbeatable. I could say a lot but I think the fact that I've been with him for so long says it all!
Our bedroom and closet got a complete makeover by Randy Stewart and we couldn't be more pleased with the level of professionalism, courtesy, and craftsmanship of Randy and his team. James Messervy and I highly recommend Randy Stewart's Hardwood Flooring!
Randy and his crew did an amazing job on our floors. He set clear expectations and met everyone of them. He was awesome on getting the old floors demolished with the rest of the houses timeline. He was a pleasure to work with and his team was polite and very hard workers. I can not say enough awesome things about Randy and his team! The floors look amazing!!
We purchased a home with original oak parquet floors that required refinishing, patching and filling. We wanted to maintain the original aesthetic of the parquet but with a more modern light look. We are in love with our new floors! Randy and his team did a fantastic job. I also appreciated his knowledge and patience with me throughout the process (I work in Interior Design and tend to be indecisive). Thanks Randy!
It was a pleasure working with you. Thanks for the positive feedback!
I highly recommend Randy Stewart's Flooring to anyone in need of this type of work. I just had my hardwood floor refinished by this company, the work that they did was fantastic, not to mention their professionalism, friendlessness and courtesy.
Randy and his team were outstanding. They refinished my oak flooring on time and he did exactly what he said he would do. I would use him again and recommend him to anyone who asks. The finished product looks better than we anticipated.
Dealing with Randy and his installers was such a pleasant experience ! The old floors were removed and new ones installed in a little over one day . The crew cleaned up after themselves and the floors are gorgeous ! I would highly recommend Randy Stewart flooring company !!
Thank you for the kind words, customer feedback is always appreciated! Please keep us in mind for any future flooring needs you may have. 😁
Randy and his team installed new flooring and refinished old flooring in our newly purchased home that was in need of a remodel. He worked with other contractors to create a schedule that met our needs.
Randy's team is professional and knowledgeable. Could not have asked for greater group of guys. We will definitely go back to Randy Stewart for any future hardwood flooring needs.
Professional, Craftsmanship, Pride and Knowledgeable are the words that come to mind when I think Randy Stewart's Hardwood Flooring.
This is a great company and we highly recommend Randy and his team. We had our existing floors refinished, in addition to new hardwood in two other rooms. Jason showed up on time (actually early!) and worked tirelessly through the week. The finished product is beautiful and we couldn't be more pleased. This is the best experience we've had: they say what they will do, how long it will take, how much it will cost and then they do it!
Thank you for your business!
Randy Stewart and his team did a fantastic job on installing hardwoods in my home. At first my wife and I thought about going with carpet and the LVP flooring which this product comes from China and now has a 25% Tariff increase on the LVP. After getting a few quotes and getting educated on real hardwoods versus vinyl LVP, Randy's pricing was only a few hundred dollars more. I really mean that! Now I have floors that will last a life time and they are beautiful. Look up Randy Stewart's page on Facebook and you'll see my Beautiful floors. Thank you Randy Stewart for making my home look amazing.
Thank you, David! You can't go wrong with the warmth, beauty and value a traditional hardwood floor adds to any home. We appreciate the positive feedback.
When we enlisted Randy's help with our flooring, we were dealing with multiple different floor/tile types in the downstairs alone. We lived with it for 7 years and we were ready to have it be all wood and flow smoothly. We contacted Randy and he came out that same week with an estimate. His crew showed up on time and were ready to work once they walked in the door. They worked very hard and never cut a corner. One of the days was stopped short due to needing to use self leveler in one section when they could have just kept going instead. We are absolutely loving our new floors and how beautiful it looks. The attention to detail, friendliness and work ethic of the crew is second to none. I highly recommend using Randy Stewart's Hardwood Flooring!
We appreciate the positive feedback and opportunity to assist with your flooring project!
Randy Stewart Flooring does not disappoint that's why we are repeat customers that give nothing but praise to Randy and the guys. Four years ago we used them for the first time on our old home after being recommended by friends in town. When we purchased our new home it was a no brainer in our quest to rid this home of its carpet to use him again. Marco and his team of master craftsmen represented Randy well and were a pleasure to work with start to finish. There were several challenges for them to remedy along the way, no shortcuts taken and very professional. Would recommend them to anybody needing quality top notch floor work done in their home and will use them again if needed. They stand behind their work in which today is a hard thing to find. Thank you Randy Stewart Flooring for a great task completed ahead of schedule.
It is our pleasure and we can not thank you enough for the opportunity to assist with your flooring needs over all these years and multiple projects.
Your referral and recommendation is GREATLY appreciated. I will be sure to pass it along to the team and celebrate this "client win" together! 🙏
Randy and his team refinished and added to our 20 year old wood floors. Our floors were the typical orange colored pine thin planks with some small areas of damage. The result was stunning, a huge facelift for our home. The floors look like new and the additional portions match perfectly. Randy was very responsive throughout the process and cost effective as an extra added bonus! Highly recommend his services.
Thanks again for the opportunity to assist with your hardwood flooring needs!
Randy did an amazing job on our 100 year old floors, he is very professional and honest. His company acceded my expectations and I would recommend him to everyone. Sincerely David Boyle
We appreciate the positive feedback and opportunity to restore your Antique Heart Pine floors! Glad you are as happy with them as we were.
What a great company. Very professional, super friendly, and so easy to work with. They did such a great job at our home, the floors look amazing. Worked around our schedule and finished early. The crew that came to our house were so nice and accommodating. i just wish I had more floors so they could come back.
Randy, thank you for the 1st class floor install. It looks fantastic. Bobby and Vinnie are great guys to have working with you. Very detailed and focused on their jobs. I'll certainly be calling you for additional work! Thanks guys.
My experience was A One!! The installers were polite and very accommodating when unexpected issues arose. The final product is beautiful!! I wonder why I waited so long. I would highly recommend Randy's company to anyone.
Randy Stewart and his team installed exotic wood flooring in our new home. They were all very professional and the final product looks fantastic.
Randy and crew did an amazing job transforming our downstairs flooring from 6 different flows, from tile and laminate, to a beautiful seamless transition between engineered hardwood and LVP. The LVP is in the sunroom and bathroom. The work is top notch and the crew were awesome. I highly recommend Randy Stewart's Hardwood Flooring!
Randy and his crew were responsive and courteous. There work was great; efficient, clean… The floors look fantastic. I would recommend Randy Stewart to anyone.
Superior work by some good people. Took my floors which were in terrible shape and made them look new.
Great quality, I have always been pleased. RC's choice for hardwoods!
Randy and his team installed new floors for our house prior to us moving from out of state. He kept us constantly in the loop with updates, videos and pictures, etc. We appreciated that he constantly offered new ideas and adjustments to meet our needs without pushing for more expensive services.
Overall I can't recommend Randy highly enough and will definitely use them in the future for our flooring needs.
I have been working along side Randy on many projects over the years and he and his crew never disappoint!
Fair prices and outstanding work! Will continue to use and recommend!