Hardwood Floor Refinishing
Bring your floors back to life with professional refinishing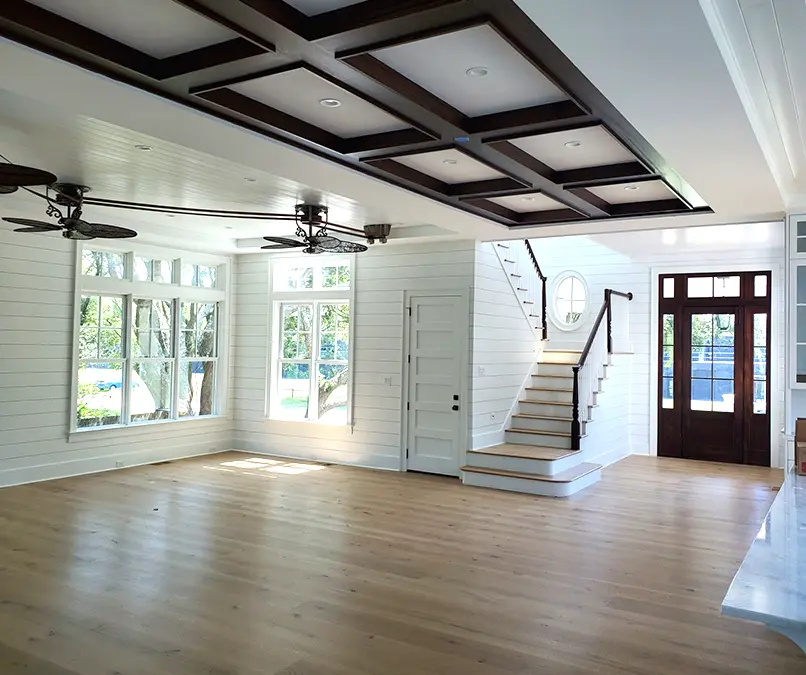 Keep Your Memories Intact
Advancements in technology have made flooring materials more durable while offering a larger variety of styles and colors. But the magic of hardwood floors is still unmatched.
If you have a worn-out hardwood floor that doesn't shine like it once did, you can give it a new life without spending a fortune on a new floor.
Sometimes a simple sanding and a new coat of varnish can make your old floors look like new. At Randy Stewart's Hardwood Flooring, we love rescuing old floors and helping homeowners like you keep their memories intact.
Floors That Will Last A Lifetime
Wood is a living, breathing material. If your hardwood floors are properly installed, they'll see your children and grandchildren grow up. With periodic maintenance and refinishing when needed, you won't have to replace your floors for decades.
After we fix any squeaks and creeks, we sand your floors with professional tools, vacuum the dust, and apply multiple coats of stain.
Besides protecting the wood, staining allows you to change the color of your floors to match new trends. So if you've planned a remodel, a floor refinishing will bring new light to your home and spaces.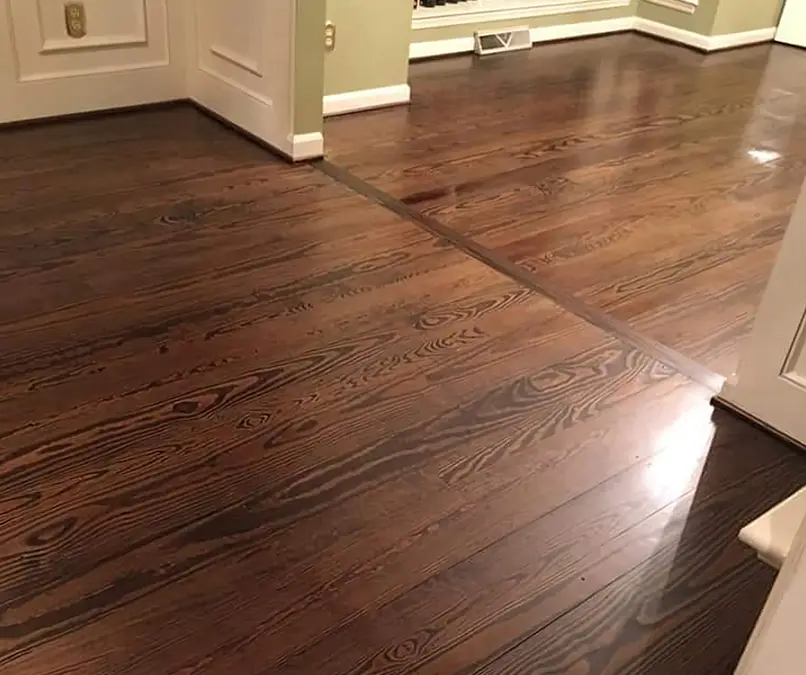 Preserve Your Floor's Beauty And Value In 3 Easy Steps
To make sure that your experience with us goes as smooth and seamless as possible, we communicate openly and transparently throughout the process.

Fill out our form and send us pictures of your current floor. We get back to you with a phone consultation, followed by an in-home consultation to assess the state of your floors. We'll offer you a budget estimate and schedule the start of the project.

During the in-home consultation, we'll discuss your project in depth and finalize the vision you have for your floor. Before we get to work, we'll talk about the project expectations and schedule, and make sure we are all on the same page.

3. Love Your Restored Floor
Your beautiful floor is now complete and it looks like new. Walk through the finished project and let us know if anything comes to mind, then get ready to enjoy your floor for another generation, with all the memories it holds.
Hardwood Floor Refinishing Prices
Randy Stewart's Hardwood Flooring prides itself in delivering quality over quantity so you can expect your floor to be handled like a piece of art. We aim to be efficient and get your enhanced space back to you as soon as possible, while also making sure that you get a unique and personalized floor.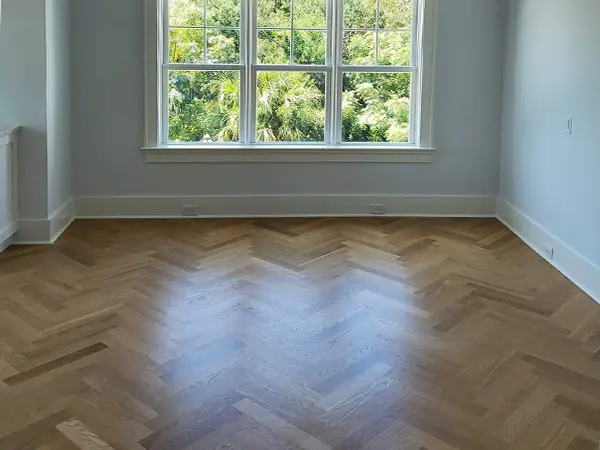 Includes full preparation, clean up, and refinishing a floor in a 300-500 sq ft space.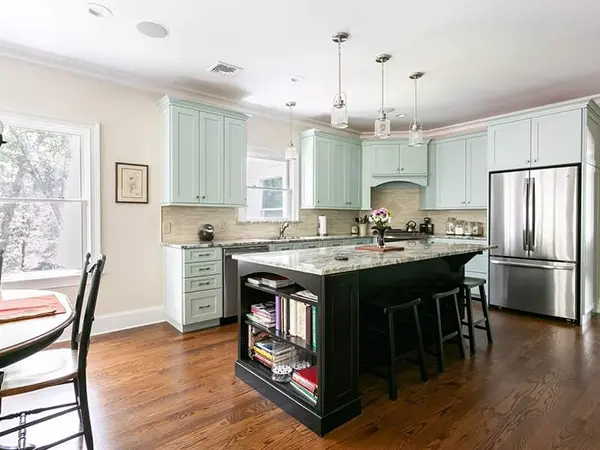 Includes full preparation, clean up, and refinishing a floor in a 800-1200 sq ft space.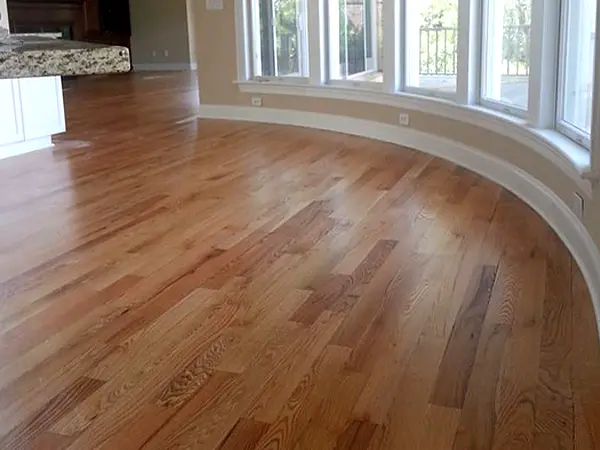 Includes full preparation, clean up, and refinishing a floor in a 1500+ sq ft space.
*Prices are averages and may change depending on the size of your floor, and your choice of stain or finish. You'll receive an exact quote for your unique floor refinishing project after the in-home consultation.
National Wood Flooring Association Certified
We guide our work and everything we do by the motto "Quality Through Pride In Craftsmanship." Enjoy nothing but the best as we enforce the highest standards of work and customer service possible.
Here's What Our Customers Say
To help you make an informed decision about who to trust your floors to, we've compiled a collection of what our previous clients say about us and the work that we've done for them.
Randy and his team refinished and added to our 20 year old wood floors. Our floors were the typical orange colored pine thin planks with some small areas of damage.
The result was stunning, a huge facelift for our home. The floors look like new and the additional portions match perfectly.

Randy was very responsive throughout the process and cost effective as an extra added bonus! Highly recommend his services.
We purchased a home with original oak parquet floors that required refinishing, patching and filling. We wanted to maintain the original aesthetic of the parquet but with a more modern light look.
We are in love with our new floors! Randy and his team did a fantastic job.
I also appreciated his knowledge and patience with me throughout the process (I work in Interior Design and tend to be indecisive). Thanks Randy!
This is a great company and we highly recommend Randy and his team.
We had our existing floors refinished, in addition to new hardwood in two other rooms. Jason showed up on time (actually early!) and worked tirelessly through the week.
The finished product is beautiful and we couldn't be more pleased. This is the best experience we've had: they say what they will do, how long it will take, how much it will cost and then they do it!
Keep The Magic Of Your Floors With A Professional Refinishing