The Best Hardwood Floor Installation In Charleston SC
If you're looking to get the best hardwood floor installation in Charleston SC, you've come to the right place.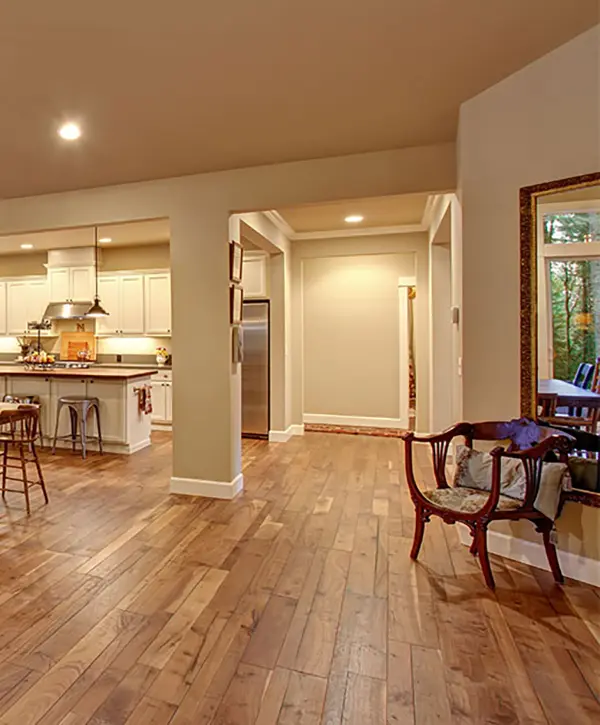 Randy Stewart's Hardwood Flooring is the go-to flooring company of every homeowner looking to update their floors. We hold honesty, integrity, and open communication in the highest regard, which makes your journey with us effortless and simple.
Our goal is to over deliver on our promises and give you the best wood floors you can get, along with other perks.
Don't Settle For Less Than You Deserve
Because you're our main priority, you'll also receive:
Let The Best In The Industry Take On Your Project
The hardwood floor installation in Charleston is far from peaking.
In fact, we're among the very few National Wood Flooring Association certified professionals in your area. With Randy Stewart, you're getting over 20 years of experience in the hardwood flooring industry and his dedication to create the most wood floors.
Your needs and preferences will always come first, and we'll adapt to meet and exceed all your expectations.
A clear process and the devotement of our tradesmen ensure you'll be getting one of the most exclusive hardwood floors your guests have ever seen!
Our Customers In Charleston Love Their New Wood Floors!
I'm glad I found Mr Stewart's business! Excellent quality of work, no other words to describe!
I'm very satisfied, this was my experience, I usually don't comment publicly but when its deserving, I ensure public will know, you will find an honest person inside Mr Stewart.
Trusted and does quality work. That sometimes you don't find all these qualities from a business. More than a 5 star! Thank you for being there Mr Stewart!
I have worked with Randy for almost 10 years and we've done over 30 jobs together. The vast majority of projects you see on the Renew Urban website were done by him.
He and his team (especially Bobby) are unbeatable. I could say a lot but I think the fact that I've been with him for so long says it all!
Mark Regalbuto
Co-Owner
Renew Urban Charleston LLC
Type Of Upgrades And Materials
When it comes to the materials you'll want to use for your hardwood floor installation in Charleston, there are a few options to keep in mind.
Let's discuss some of them.
Authentic hardwood is one of the preferred choices for most homeowners. This is real wood that helps your space reach its true potential.
Real hardwood is more expensive than other options, but it can really uplift your home and increase your property's value. Some types of hardwoods are hickory wood, American cherry wood, American walnut, pine, birch, and Douglas Fir.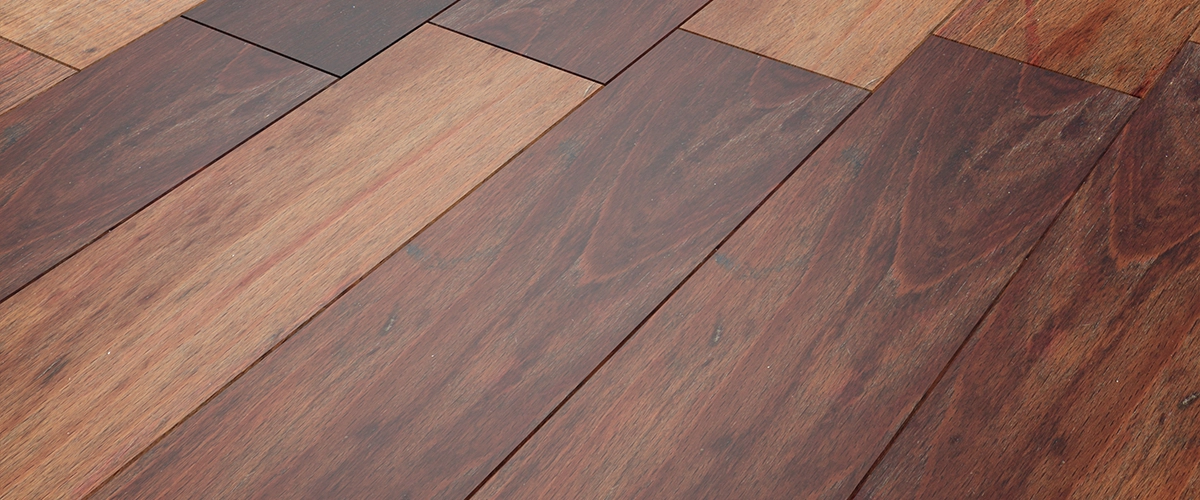 Engineered Hardwood Flooring
Engineered hardwood flooring is a manufactured flooring material that's made of a core of strong, high-quality plywood, and a surface of hardwood. The surface will look like real hardwood, while the core will be even more resistant than wood.
This is a more affordable flooring option, but it comes at the cost of less durability. While authentic hardwood can be refinished multiple times, you can only refinish engineered hardwood about two times, until you reach the plywood core.
Prefinished Hardwood Flooring
Like their name suggests, prefinished hardwood floors are industry-finished and can be both authentic or engineered hardwood. They are usually the best choice for most of our customers, as the high-quality industry-finish is more durable.
If you want a more unique finish, you might not be able to find the same exact prefinished hardwood floors, and you'll have to get the unfinished planks.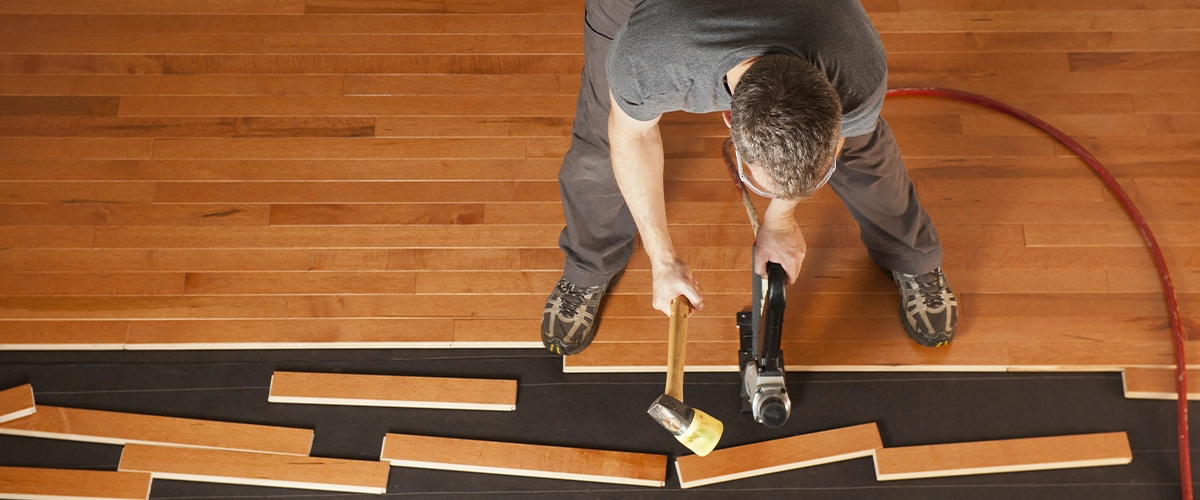 Unfinished Hardwood Flooring
Unfinished hardwood is the basic material that you'll use if you want to create a customized floor. You'll need unfinished hardwood if you're looking to get a more unique finish, or a more spectacular pattern.
They're also more affordable, but you'll want to buy a sealant and a good stain to treat them.
Make Your Hardwood Floor Look Like New
We've installed hardwood floors everywhere, from renown museums to historical houses.
Check out our gallery and see what your hardwood floor installation in Charleston SC can look like!
The Best Hardwood Floor Installation Process
This fast and simple process we set up ensures you can get started right now, without any pressure or obligations.
This is the simplest hardwood floor installation in Charleston SC you can find!

Request a quote and let's talk!

We start your project as soon as you're ready.

Start walking on brand new hardwood floors!
Frequently Asked Questions
We offer quality craftsmanship and flooring solutions for all needs, preferences, and budgets.
Our base hardwood floor installation ranges between $3k to $5k, and it includes materials, labor, and a new hardwood floor for a 200 – 300 square foot space in one day.
The average hardwood floor installation ranges from $9.5k to $14.5k. It includes materials, labor, and a new hardwood floor for a 800 – 1200 square foot space.
Our high-end hardwood floor can cost as much as $20k, and it includes a one-of-a-kind hardwood floor for a space of more than 1500 square foot.
Our base hardwood floor takes about a day to install. More difficult projects, like installing hardwood flooring in the entire home, can take up to three days.
We put quality first, and then worry about the time it takes us. If your project requires extensive attention and care, be sure we'll spend more time making sure we're getting it right.
Yes! At Randy Stewart's Hardwood Flooring we work with licensed and insured tradesmen. In fact, we're among the very few flooring contractors part of the National Wood Flooring Association.
Our work is governed by the motto "Quality Through Pride In Craftsmanship", which is why you'll enjoy nothing but the highest standards of work and customer service possible!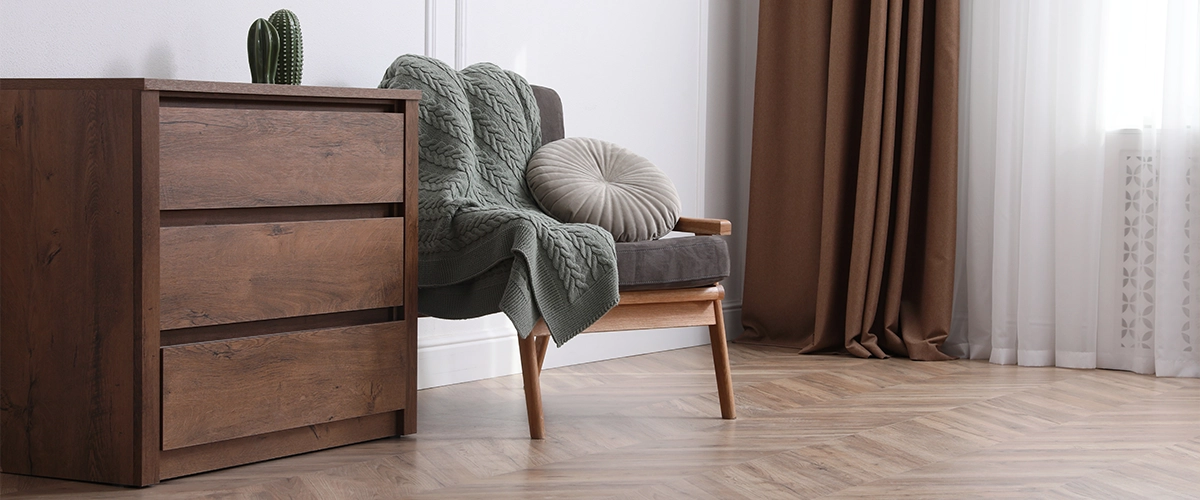 Let Randy Stewart Take Care Of Your Hardwood Floors
Your hardwood floor installation in Charleston SC couldn't be in better hands than ours!
Get your new flooring installed by Randy Stewart's Hardwood Flooring and enjoy a timeless wood floor that'll make your home feel completely new.
With us, you're getting:
Let Your Hardwood Floors Shine Again!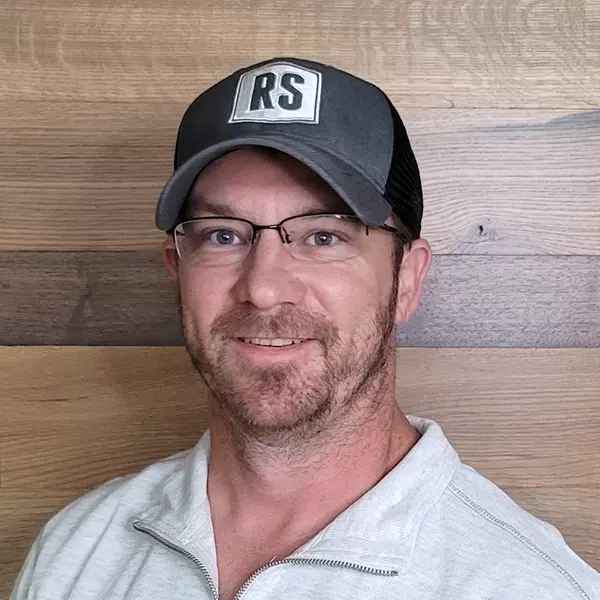 Call us at (843) 900-4880 and let's discuss your upcoming hardwood floor restoration! Or fill out our contact form and we'll reach back to you as soon as possible.