Hardwood Floor Restoration Cost In North Charleston, SC
In a hurry? Get your personalized quote in just a couple of minutes now!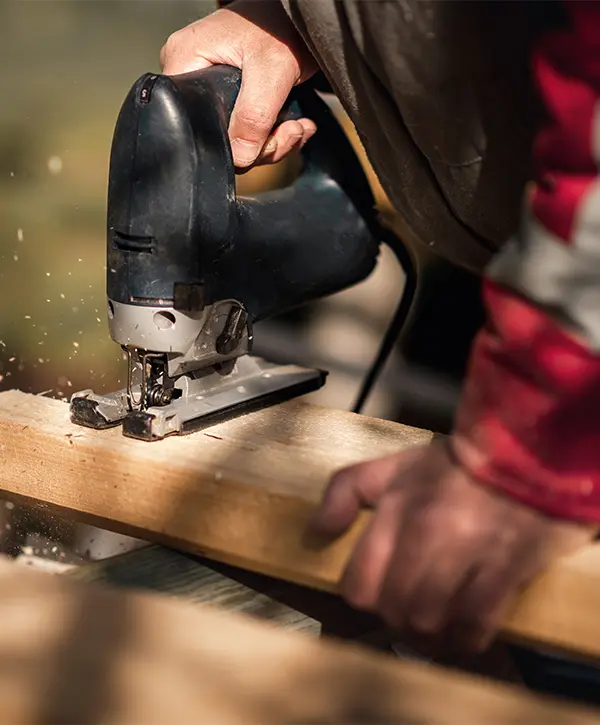 Randy Stewart offers professional hardwood floor restoration at the most reasonable price in North Charleston, SC!
Get your wood floors back to their former glory with a complete and high-quality service from a certified and reliable flooring expert.
We even have a few tricks up our sleeves to make your project a real home investment!
With Randy Stewart, You're Getting More!
We're not stopping where most other contractors do. We love going the extra mile for our customers and offering them a service that truly makes their experience unique.
The Typical Hardwood Floor Restoration Cost In North Charleston, SC
Naturally, the bigger the floor, the higher the hardwood floor restoration cost. Generally, flooring contractors charge between $3 to $8 per square foot to restore a hardwood floor.
To get a clear idea, let's look at the cost of restoring hardwood floors based on different areas.
| Square Footage | Approximate Cost |
| --- | --- |
| 20 sq.ft. | $100 - $500 |
| 50 sq.ft. | $250 - $1,250 |
| 100 sq.ft. | $500 - $2,500 |
| 150 sq.ft. | $750 - $3,750 |
| 200 sq.ft. | $1,000 - $5,000 |
| 300 sq.ft. | $1,500 - $7,500 |
| 375 sq.ft. | $1,875 - $9,375 |
If you want a personalized quote for your exact space, request your free quote now! We'll offer a detailed and transparent offer that's hard to say no to.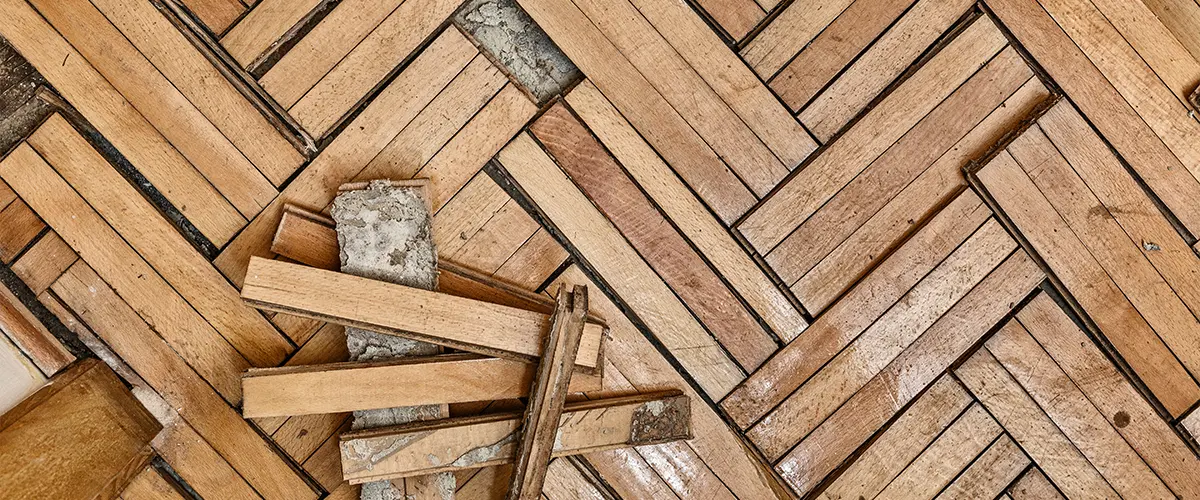 Your Neighbors Are Proud Of Their Restored Wood Floors!
Many homeowners in North Charleston trust us to bring their vision alive. In the end, they're over the moon with what their new floors look like. Here's what they say about working with us.
I'm glad I found Mr Stewart's business! Excellent quality of work, no other words to describe!
I'm very satisfied, this was my experience, I usually don't comment publicly but when its deserving, I ensure public will know, you will find an honest person inside Mr Stewart.
Trusted and does quality work. That sometimes you don't find all these qualities from a business. More than a 5 star! Thank you for being there Mr Stewart!
I have worked with Randy for almost 10 years and we've done over 30 jobs together. The vast majority of projects you see on the Renew Urban website were done by him.
He and his team (especially Bobby) are unbeatable. I could say a lot but I think the fact that I've been with him for so long says it all!
Mark Regalbuto
Co-Owner
Renew Urban Charleston LLC
Different Hardwood Floor Repair Costs
Hardwood floor restoration encompasses far more than merely refinishing it. Below, we'll look in detail at the most commonly needed repairs.
Hardwood Floor Repair Cost By Different Types Of Issues
It's important to understand that different types of issues need different approaches. While some surface scratches can be fixed by sanding, water damage or a squeaky floor need something else.
Professionals typically charge between $50 and $100 an hour, and the timeline varies from 5 to 20 hours, totaling $250 to $2,000 for most hardwood floor repair projects.
Below are the most common wood flooring issues:
| | |
| --- | --- |
| Scratch | $1 - $8 |
| Cupping | $3 - $8 |
| Gouge | $3 - $8 |
| Buckled Floor | $3 - $8 |
| Dent | $5 - $25 |
| Uneven Floor | $5 - $60 |
| Water Damage | $8 - $100 |
| Mildew | $10 - $25 |
| Squeaky | $10 - $50 |
| Rot | $50 - $250 |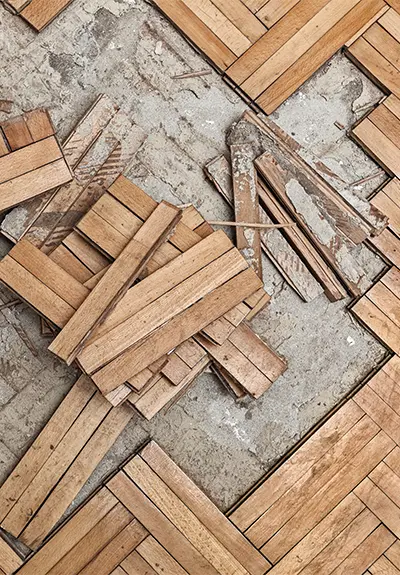 Hardwood Floor Repair By Method Of Repair
Repairing hardwood flooring can be expensive, depending on the degree of damage. Simple issues such as surface scratches may just need wood filler to fix them, yet more severe problems like rot will require replacing the entire floor.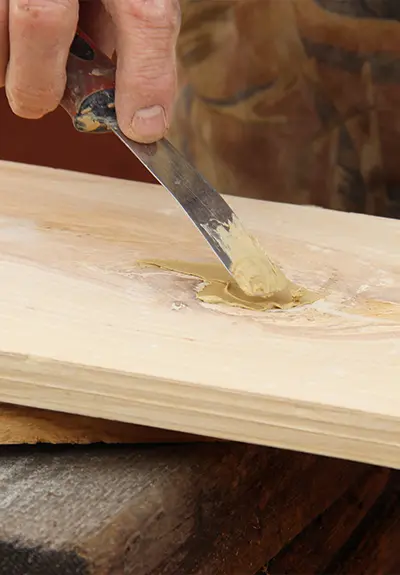 | | |
| --- | --- |
| Filling | $10 - $15/per package |
| Polish | $100 - $300 |
| Patching | $600 - $1,600 |
| Refinishing | $800 - $1,600 |
| Replacing Floorboards | $800 - $2,000 |
| Resurfacing | $1,200 - $2,000 |
Replacing Hardwood Floorboards Cost
When the damages are too extreme, replacing wooden boards becomes necessary. When the wood filler is inadequate to fix the problem, it's time for a brand-new flooring board as there won't be anything left from the existing one that can be salvaged. This usually happens when rot has already infiltrated deep into the surface of your timber floors.
If you're looking to replace your hardwood floors, the cost can range anywhere from $4-$10 per sq.ft., including materials and labor fees.
For a 200sq ft area specifically, it could set you back between approximately $800-$2,000 depending on what type of wood you choose as well as your contractor's rate for their services.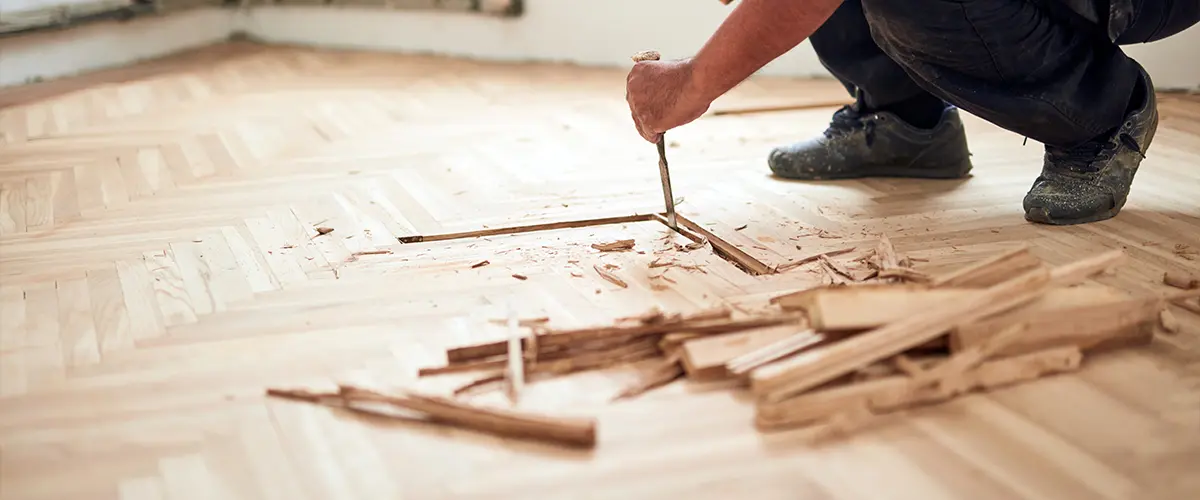 Resurfacing Hardwood Floorboards Cost
If a budget isn't available for replacing boards, the most effective solution is to resurface them. In other words, restoring hardwood floors!
Although it's more time-consuming, resurfacing wood floors is less expensive and allows you to keep the original wood boards.
To resurface your floorboards, the current boards must be taken out and sanded to remove any old layer of stain or sealant. Strong nails will then secure them back in place for a durably solid foundation. To finish off this renovation project, you can choose from an array of stains and seals to match up flawlessly with the rest of your floors!
To resurface all the floorboards in a 200 sq.ft., room, expect to pay between $1,200 and $2,000.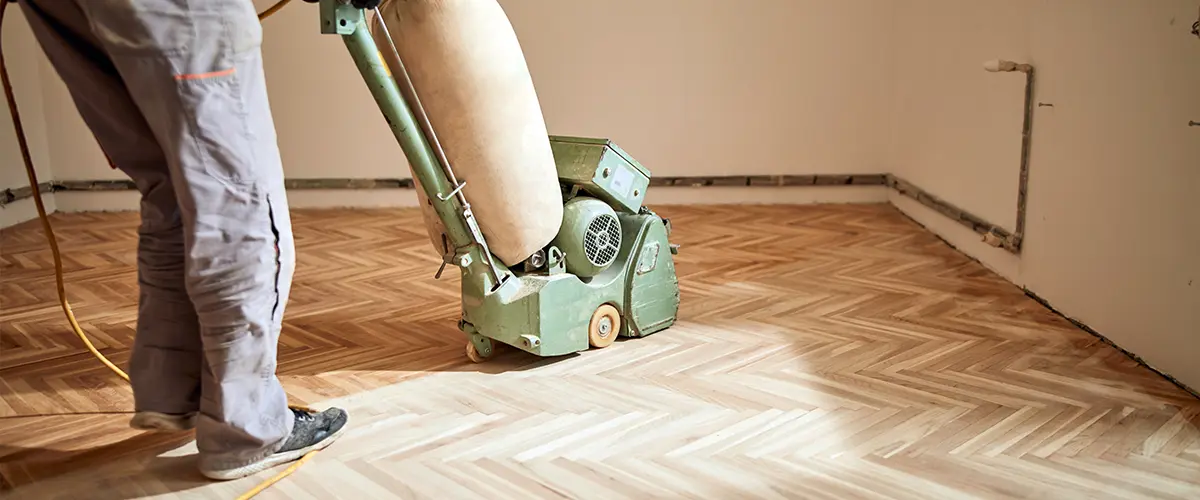 Here's What Your New Wood Floors Can Look Like!
Our portfolio serves as a display of our talent, enthusiasm, and dedication for each project we work on. Let us make your floor shine like the first day you installed it. Take a look at what we can do for you today!
The Easiest Flooring Restoration Process
At Randy Stewart Hardwood Floors, we are committed to your satisfaction and comfort. We recognize how important it is that you feel in control of the entire process—you can rest assured knowing that the end result will be nothing short of remarkable!

Contact us by requesting a quote or by phone!

As soon as you're ready, we get to work.

Your new floors are ready!
Budgeting Tips For Your Upcoming Hardwood Floor Restoration
Before and during your project, be sure to take important factors into account for a successful outcome.
When restoring wood, some species will require more time and care to restore than others. It's essential that you select the right finish for your particular type of wood as this will ensure the best results.
Besides, different sealants will make different wood boards look different. Some will cause the wood to go yellow, some will make it shine, while others will turn the wood into a more brownish color.
Before signing off on anything, it is essential to ensure your contractor gives you a full rundown of the project at hand. This includes information pertaining to materials and labor fees, along with any other related costs that may arise throughout its completion.
At Randy Stewart Hardwood Floors, the utmost satisfaction of our customers is paramount. We're certified by the National Wood Floors Association.
We'll continuously answer all your inquiries and take you through every step along the way until we've achieved a result that truly pleases you.
When tackling a home improvement project, it is always wise to plan ahead and allocate extra funds for any unforeseen issues that may arise such as additional painting or repairs. Keeping these contingencies in mind will help ensure the success of your remodel!
Allocating an additional 20% of your current spending plan is a surefire way to ensure that you stay safe.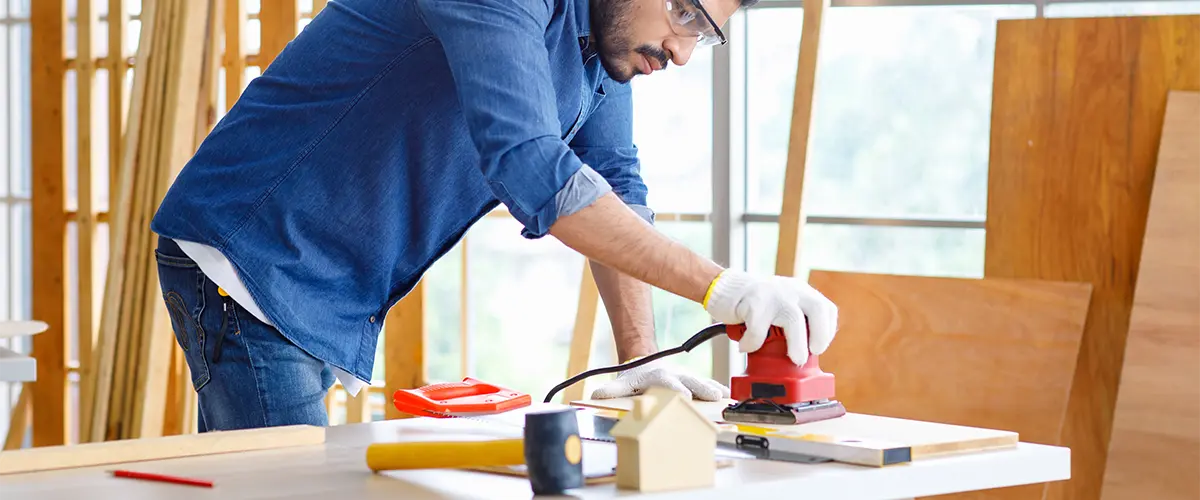 The Best Hardwood Floor Restoration You Can Get In North Charleston, SC!
If you still want to look for a better deal, save yourself the trouble.
Not only do we deliver an all-inclusive flooring service of superior quality, but our prices are unbeatable, and the entire process is catered to YOU. From start to finish, you'll be provided with a straightforward experience that meets your unique requirements.
We are here to provide you with essential information about your space, keep in contact regarding the projects coming up, and even check in afterward to ensure our work is standing the test of time.
Expect to receive:
Take Your Wood Floors To The Next Level!