The Best Hardwood Floor Restoration In Noth Charleston, SC
Looking to make your wood floors look great again?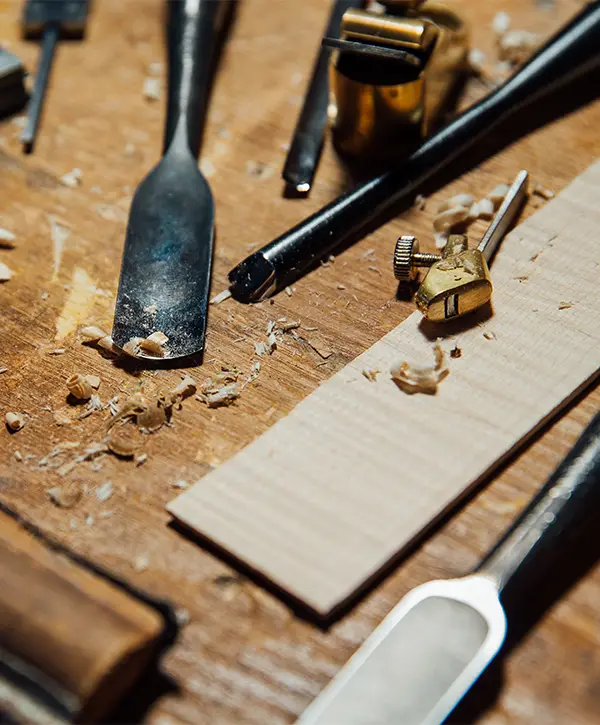 It's only a matter of time until hardwood floors need to be replaced or restored. The quicker you start thinking about your flooring options, the better!
At Randy Stewart Hardwood Floors, we specialize in hardwood flooring restoration in North Charleston. We're professional carpenters certified by the National Wood Floors Association, and our work is backed by our dedication and passion for what we do.
If you want your wood floors restored to their original glory, work with a professional who can guarantee you're satisfied with the end result!
Here, we're making sure you'll love your new floors with some extra perks that make your project so much better!
A Flooring Restoration That Comes With Extras
Restoration projects can sometimes be tricky, but not with us! We know the flooring industry in North Charleston inside out, and there's not a single thing that can catch us off-guard. Matter of fact, we're bringing extra perks to your project simply because we can!
Here's what makes Randy Stewart Hardwood Floors the best in Mount Pleasant!
A Quality Flooring Restoration In North Charleston
A quality flooring restoration project needs to be stress-free and be worth every single dollar spent. To make that happen, we're considering everything that needs to be taken into account, and we're putting together an excellent plan to tackle the job.
From top-notch customer service to high-quality floor restoration, you'll get a complete service that puts you at the front and center of our work.
You'll be kept in the loop, and informed, and we'll constantly walk you through every milestone we reach. You, your home, and your needs will remain our top priority during your project.
North Charleston Homeowners Love Their Restored Hardwood Floors!
Hundreds of homeowners have already gotten their floors restored with us! See what they say about working with Randy Stewart, and get your own story heard!
Came out same day I called and quoted with multiple flooring options. Eventually had him refinish existing hardwoods.
I was in surgery the three days they were doing it, and I never had to worry about anything. Very punctual, very professional.
I absolutely recommend this company.
Feel free to message me for more, but this company was the real deal.
Randy and his team refinished and added to our 20 year old wood floors. Our floors were the typical orange-colored pine thin planks with some small areas of damage.
The result was stunning, a huge facelift for our home. The floors look like new and the additional portions match perfectly.
Randy was very responsive throughout the process and cost effective as an extra added bonus! Highly recommend his services.
Here's What's Included In Your Restoration
Hardwood flooring restoration entails several steps that need to be followed strictly. These are all part of our process, and it's how we make sure your floors will reach the level of quality and aesthetics that they deserve.
With time, wood floors will start to show nails or have big gaps between boards–which is only natural and expected on hardwood floors.
To begin, you must ready the entire surface for sanding.
This means removing and replacing nails, filling gaps with wood filler, taking off skirting and eventually replacing it, and covering anything else you don't want to be touched with tarps or painter's tape.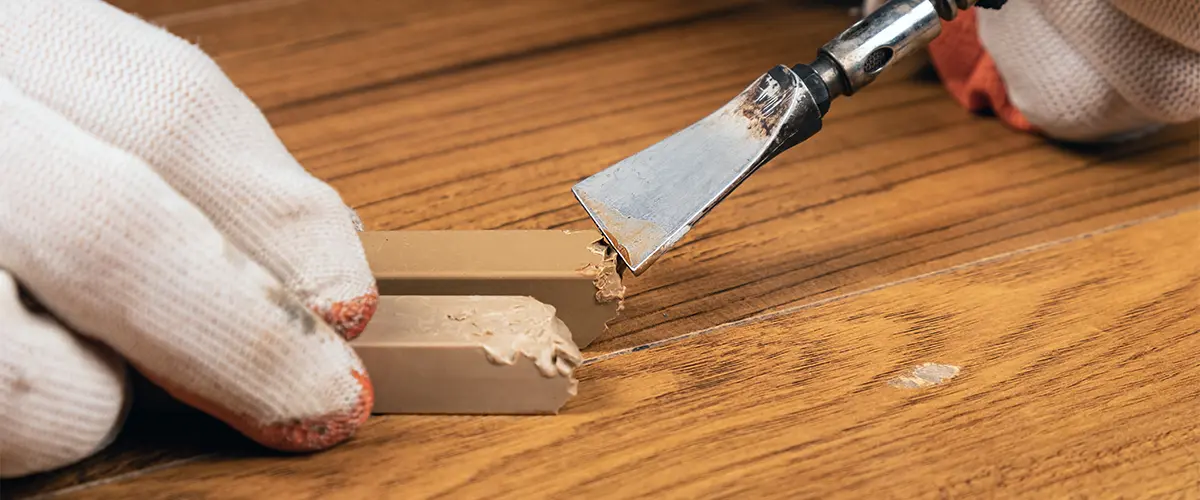 No matter where it is, people will bring dirt and debris into the building on their shoes. Over time, this builds up and gets stuck in the surface of the flooring. Neither vacuuming nor mopping will be enough to clean it; you'll need a different solution for that.
Sanding the wood floors is typically the only way to clean them. Here at Randy Stewart Hardwood Floors, we're using top-of-the-line machines and tools to make sure every corner is perfect. No issue will remain untouched upon, and we'll do everything in our power to fix it.
We'll use different sandpaper grits on the floor until we get the desired look. Once the floor resembles wood again, we continue to the next stage.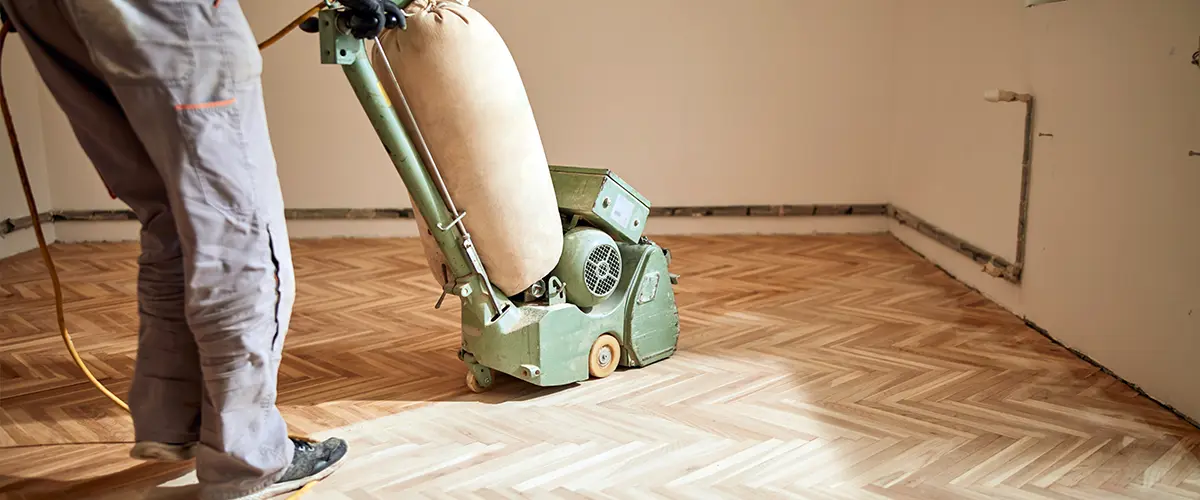 In order to maintain your wood flooring and keep it lasting for as many years as possible, you will need to seal and treat the Wood. There are dozens of different sealants available on the market, so you can choose which one best fits your needs in terms of look and protection.
Some of the most popular finishes are: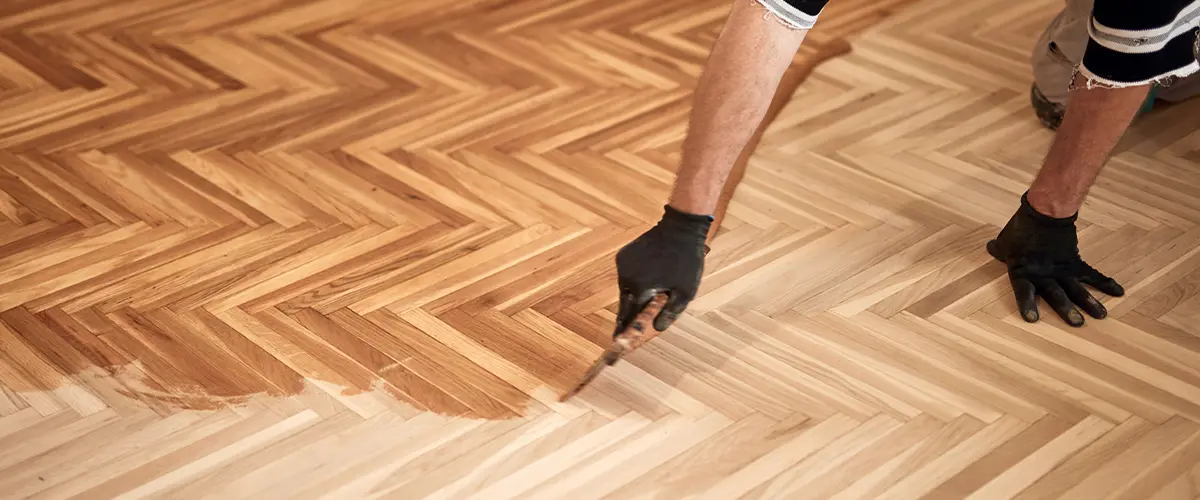 Here's What A Premium Restoration Can Do To Your Wood Floors
Our portfolio is proof of our dedication and talent. Check out what our finished projects look like, and get your floors in here as well!
Hardwood Floor Restoration In North Charleston Made Easy!
We want your complete satisfaction, so we've designed a hardwood floor restoration with you in mind. You'll be in the driver's seat of your project, and we'll make sure every detail lines up with what you pictured.

Request your free quote and let's talk!

We start your project as soon as you're ready.

Enjoy stepping on restored wood floors that look brand new!
Frequently Asked Questions
Smaller rooms of around 400 square feet cost around $3k to restore. Prepping, sanding, and finishing a larger space of around 1000 square feet will cost, on average, $5k, and a space of over 1500 square feet can be anywhere above $7.5k.
After our on-site visit you'll an accurate pricing quote and a precise timeframe of how your wood floors restoration will unfold.
We finish most of our flooring restoration projects in one day. However, some projects will take longer because certain sealants take longer to dry and require a second application.
Therefore, some projects can take up to three days. Nevertheless, the hardest part of the job will be done in the first day.
If your project requires more time than usual, we'll always put quality first. The timeframe you'll receive after the consultation will let you in on the details, and the end product will reflect that.
Yes! In fact, Randy Stewart's Hardwood Flooring is one of the very few flooring contractors certified by the National Wood Flooring Association, and the only one in Summerville!
Our work is guided by the motto "Quality Through Pride In Craftsmanship", so you'll enjoy nothing but the highest standards when it comes to customer support, quality, and process.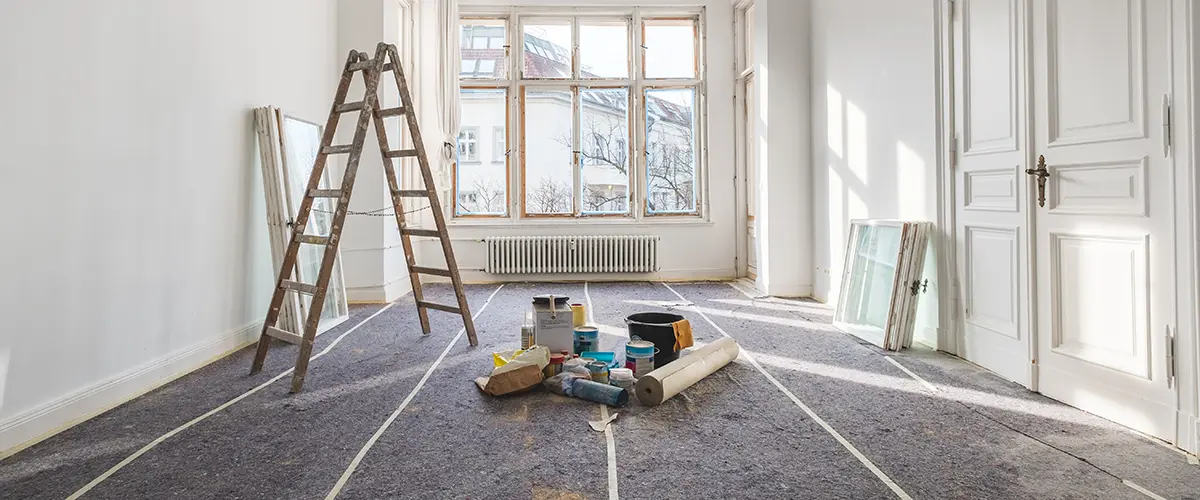 Uplift Your Space With A Well-Deserved Wood Floors Restoration
The more you postpone your hardwood floors' restoration, the more harm you'll do to them, and the lower the chances to make them look like new again.
At Randy Stewart Hardwood Floors, we're offering you the best solutions for your project. We're taking into account your needs, your budget, and the time you want your project to be over.
In other words, you'll get all of our attention, along with a stress-free and effortless process.
Get the whole nine yards for your upcoming project by taking full advantage of a premium service – unmatched anywhere else in North Charleston SC!
You'll get:
Let Your Hardwood Floors Shine Again!