Hardwood Floor Restoration Cost In Hanahan, SC
In a hurry? Get your personalized quote in just a couple of minutes now!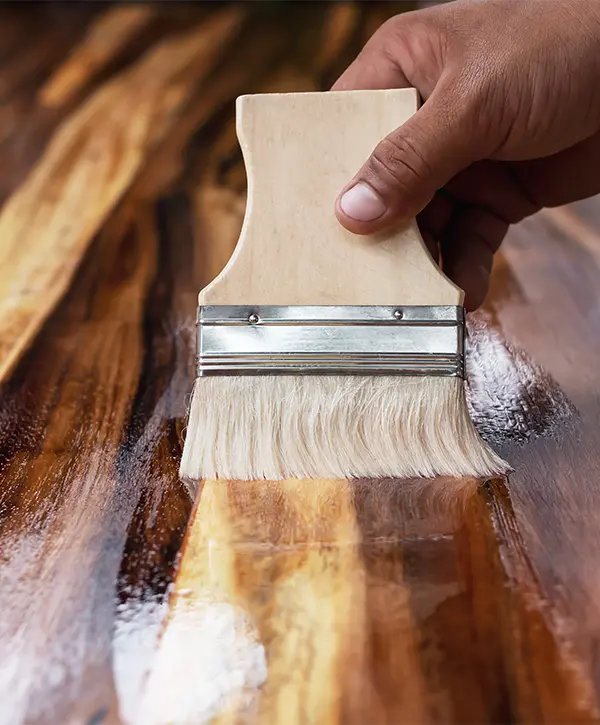 If you're looking to entirely upgrade the atmosphere of a room, restoring your hardwood floors is one of the best options. Even though this might be costly compared to simply refinishing them, it still trumps replacing your wood floors.
At Randy Stewart Hardwood Floors in Hanahan, our goal is to keep you knowledgeable throughout your floor refinishing process. We guarantee transparency – no hidden charges or fees that come as a surprise.
We're offering a complete and high–quality wood floor restoration service in Hanahan, SC, along with it full pricing transparency and open communication throughout the project.
What you see is often what you get, but most of the time, you'll get more!
Here's What You'll Get With Us!
Our flooring services are above and beyond what our competitors in Hanahan offer. We value you, your family, and the safety of your home, which is why we're going one step further with your project.
The Typical Hardwood Floor Restoration Cost In Hanahan, SC
Revamping a hardwood floor in Hanahan requires significant effort, and the cost of materials and labor will escalate as the space grows larger. Consequently, you should be prepared to invest more money if you're working with a substantial area.
Generally, flooring contractors charge between $3 to $8 per square foot to restore a hardwood floor.
Let's look at the cost of restoring hardwood floors based on different areas.
| Square Footage | Approximate Cost |
| --- | --- |
| 20 sq.ft. | $100 - $500 |
| 50 sq.ft. | $250 - $1,250 |
| 100 sq.ft. | $500 - $2,500 |
| 150 sq.ft. | $750 - $3,750 |
| 200 sq.ft. | $1,000 - $5,000 |
| 300 sq.ft. | $1,500 - $7,500 |
| 375 sq.ft. | $1,875 - $9,375 |
At Randy Stewart Hardwood Floors, we're all certified by the National Wood Floors Association! We provide thorough phone and online estimates for your floor restoration cost in Hanahan, SC!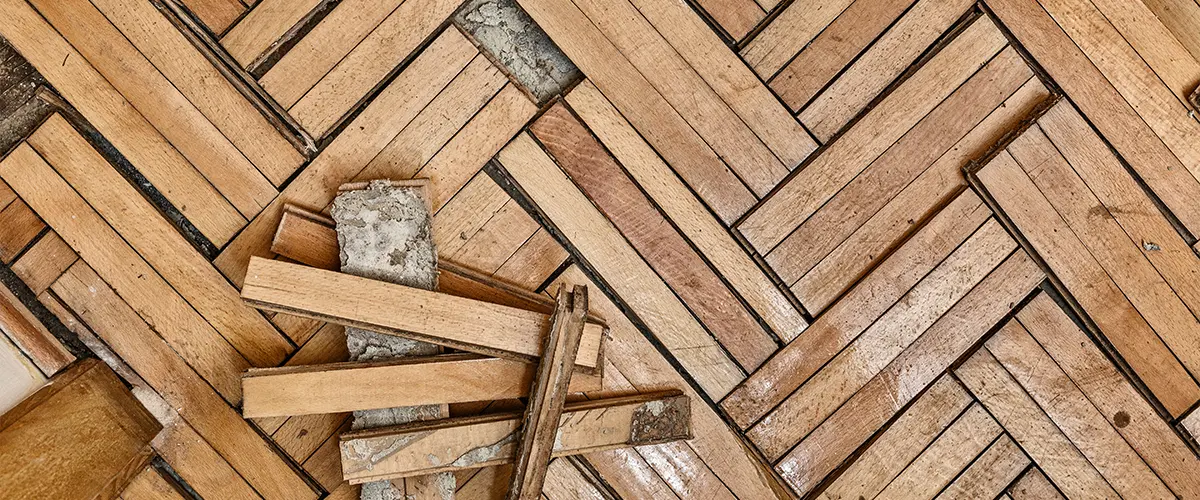 Your Neighbors Are Proud Of Their Restored Wood Floors!
Homeowners all over Hanahan have come to appreciate our commitment and dedication. Your neighbors love having us on their projects, and we love hearing them how much they love their new floors!
I'm glad I found Mr Stewart's business! Excellent quality of work, no other words to describe!
I'm very satisfied, this was my experience, I usually don't comment publicly but when its deserving, I ensure public will know, you will find an honest person inside Mr Stewart.
Trusted and does quality work. That sometimes you don't find all these qualities from a business. More than a 5 star! Thank you for being there Mr Stewart!
I have worked with Randy for almost 10 years and we've done over 30 jobs together. The vast majority of projects you see on the Renew Urban website were done by him.
He and his team (especially Bobby) are unbeatable. I could say a lot but I think the fact that I've been with him for so long says it all!
Mark Regalbuto
Co-Owner
Renew Urban Charleston LLC
Different Hardwood Floor Repair Costs
When it comes to repairing hardwood floors, there is more than just refinishing involved. Here we will cover all the primary repair components for these types of floors so you can be well-equipped with knowledge about this important subject matter.
Hardwood Floor Repair Cost By Different Types Of Issues
When it comes to floor repair, the cost can be determined by the size and difficulty of the job. The professionals at Randy Stewart Hardwood Flooring will visit your home for an assessment before providing you with their quote.
The cost of a hardwood floor repair project usually ranges from $250 to $2,000, depending on the length and complexity of the work. Professional tradespeople typically charge between $50 and $100 an hour, with most jobs taking up to five to twenty hours to complete.
Below are the most common wood flooring issues:
| | |
| --- | --- |
| Scratch | $1 - $8 |
| Cupping | $3 - $8 |
| Gouge | $3 - $8 |
| Buckled Floor | $3 - $8 |
| Dent | $5 - $25 |
| Uneven Floor | $5 - $60 |
| Water Damage | $8 - $100 |
| Mildew | $10 - $25 |
| Squeaky | $10 - $50 |
| Rot | $50 - $250 |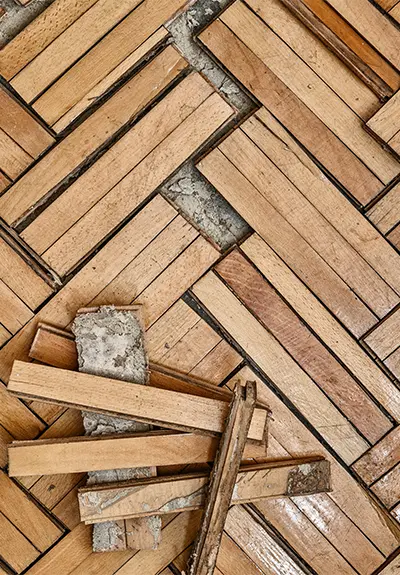 Hardwood Floor Repair By Method Of Repair
The cost of restoring hardwood floors depends on the extent of harm done. A little scratch can be mended with a dab of filler, but when more serious damage, such as rot, is present, you may need to get rid of and replace your flooring entirely.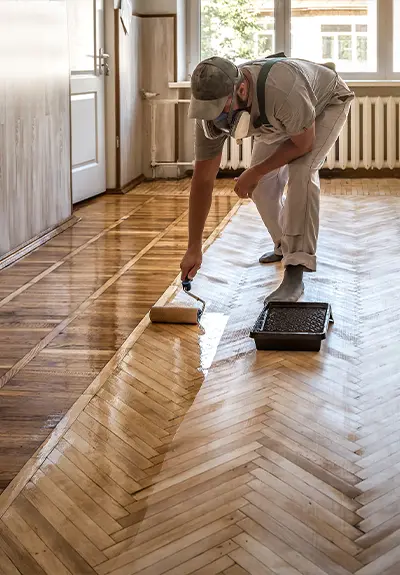 | | |
| --- | --- |
| Filling | $10 - $15/per package |
| Polish | $100 - $300 |
| Patching | $600 - $1,600 |
| Refinishing | $800 - $1,600 |
| Replacing Floorboards | $800 - $2,000 |
| Resurfacing | $1,200 - $2,000 |
Replacing Hardwood Floorboards Cost
When the damage is too extensive, replacing the wooden boards may be your only option. Wood filler cannot always do its job when there's an abundance of rot and decay, leaving you with no choice but to discard what remains of the existing flooring board.
Investing in new hardwood floors can be costly, with an average cost of up to $10 per square foot. For example, if you have a 200 sq ft area, your total cost would typically range from approximately $800 to around $2,000; this figure depends on the type of wood and labor charges assessed by your contractor.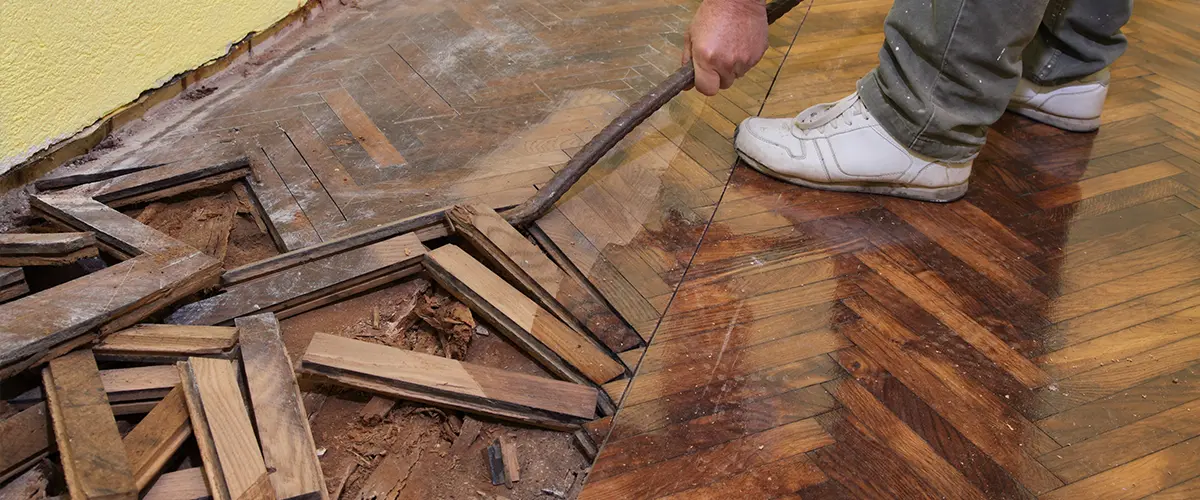 Resurfacing Hardwood Floorboards Cost
When budgetary constraints make replacement impossible, resurfacing offers the best solution for restoring hardwood floors. This is a process that essentially brings old floors back to life!
Resurfacing wooden floors may take more time, but it is a much cheaper option that allows you to retain the original boards.
Refreshing your existing flooring involves the removal of old planks, sanding to remove any traces of former stain or sealant, and securing them with fresh nails. You can then finish off by sealing or staining the new boards to create a uniform look throughout your space.
To resurface all the floorboards in a 200 sq.ft., room, expect to pay between $1,200 and $2,000.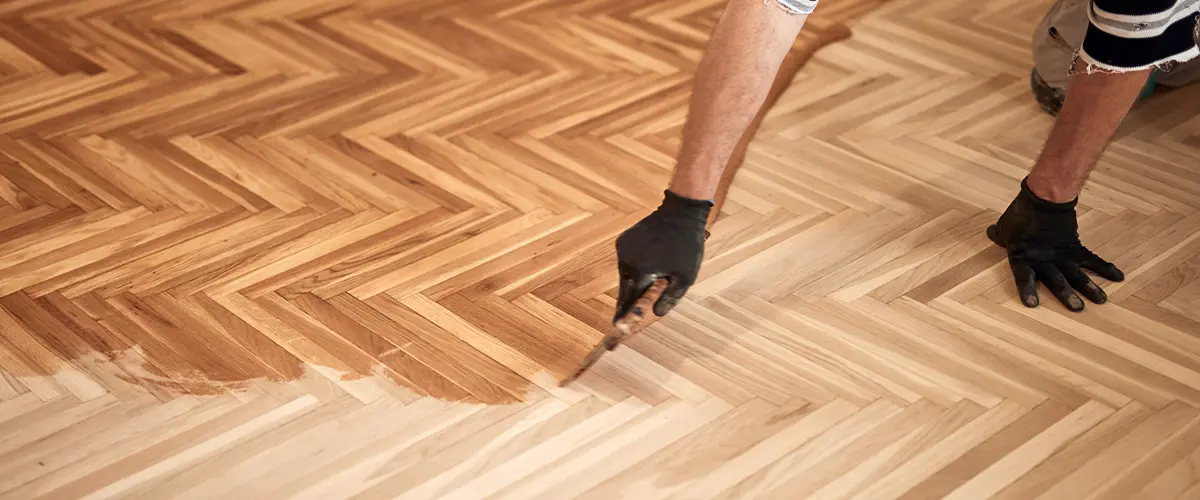 Here's What Your New Wood Floors Can Look Like In Hanahan!
Our finished projects accurately represent our enthusiasm and expertise, showing what your flooring could look like after working with us! Take a look at our portfolio; it will speak for itself!
The Easiest Flooring Restoration Process
At Randy Stewart Hardwood Floors, your satisfaction is our top priority. As you progress through the floor restoration process, we will ensure that you are entirely in control and delighted with the result! We go above and beyond to create a beautiful polished floor for your home or business.

Contact us by requesting a quote or by phone!

As soon as you're ready, we get to work.

Your new floors are ready!
Budgeting Tips For Your Upcoming Hardwood Floor Restoration
There are some considerations you'll need to keep in mind before starting your project as it unfolds.
Depending on the species of wood you use, restoring it may be more time-consuming and require specific sealants or stains. To ensure a successful job, make sure to select finishes that are suited for your chosen type of wooden surface.
Not only that, but depending on the sealant used, you can get totally different looks from the same wood floor. Some will make it yellow; others will give it a vibrant shine; still, more may alter its hue to a warmer brownish tone.
Talk with your contractor and find the best solution together. This brings us to the next tip.
Before signing on the dotted line, it is essential that your contractor provides you with a thorough breakdown of all project-related costs, including materials, labor rates, and fees. Be sure to ask pertinent questions so there are no surprises when it's time to pay up!
At Randy Stewart Hardwood Floors, we are always striving to ensure that our customers are delighted with their experience. Don't be hesitant if you have any questions! We will provide answers for every query and guide you through each step of your project until it is competently completed to meet all of your expectations.
Whenever you're planning a home remodel, it's wise to remember that there may be unexpected problems that require extra cash. From painting to repairs, make sure your budget is ready for the worst!
As we pointed out earlier, many issues may arise that could hinder the progress of your project unless they are promptly handled. To ensure a successful outcome, all potential obstacles must be addressed and resolved with speed and precision.
In general, an extra 20% of your current budget will be more than enough. Remember that these will stay in your pocket as long as everything goes smoothly, but it never hurts to be prepared.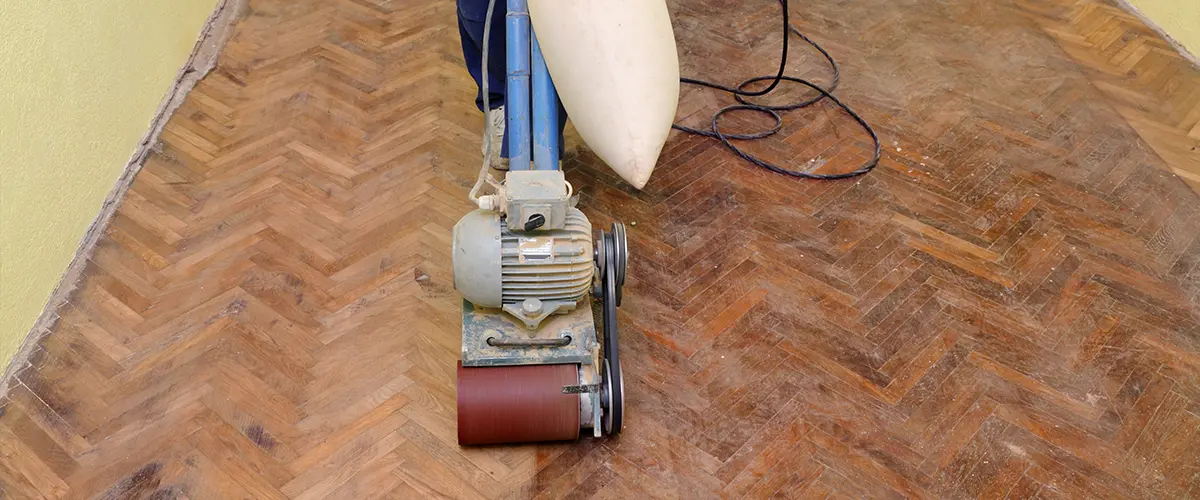 The Best Hardwood Floor Restoration You Can Get In Hanahan, SC!
If you still want to look for a better deal, save yourself the trouble.
Not only are we providing you with a top-notch and end-to-end flooring service, but at the most competitive prices available in Hanahan.
Get our experts' insights about your home and find out everything you can do to improve its aesthetics and functionality! And go through a simple and quick process that accommodates all of your needs and desires!
You'll enjoy every moment of this renovation as it unfolds right in front of you!
Expect to receive:
Take Your Wood Floors To The Next Level!