Hardwood Floor Refinishing Cost In North Charleston, SC
No time to read through? Click the button below for a personalized quote!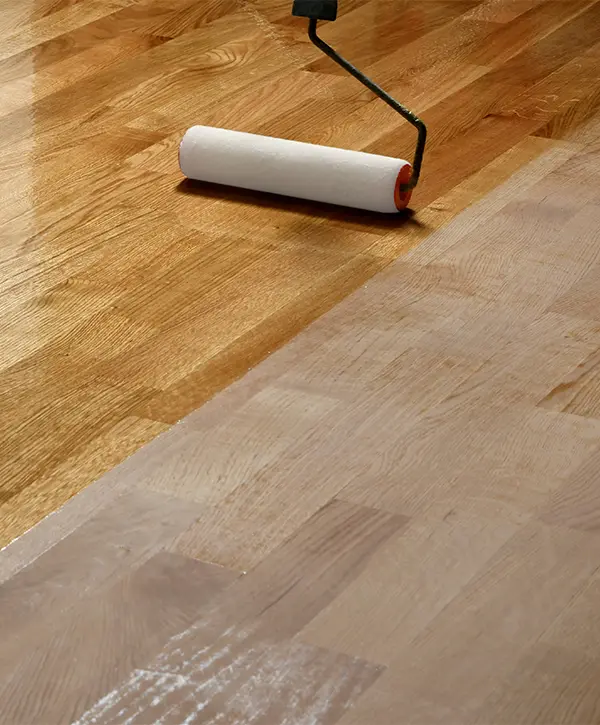 If you're a homeowner in North Charleston, chances are one of your main worries regarding hardwood floor refinishing is the cost.
An outstanding specialist will be transparent and honest about the hardwood floor refinishing cost in North Charleston, so you'll know exactly how much to budget for your upcoming project.
At Randy Stewart Hardwood Floors, we take pride in doing that, along with much more than your average flooring contractor offers.
High-Quality Floor Refinishing - Now Within Reach
Elevate the beauty of your home with our exceptional floor refinishing services in North Charleston! You deserve a stunning new floor, so don't settle for anything less.
The Typical Hardwood Floor Refinishing Cost In North Charleston, SC
The size of your room can drastically raise or lower the final cost. To give you an idea, we'll use s an example a room of 350 square feet, which is average for an open-space kitchen.
| Item | Quantity | Low | High |
| --- | --- | --- | --- |
| Finished Floor Labor | 12.4 Hours | $525.52 | $569.41 |
| Finished Floor Job Materials and Supplies | 350 sq ft | $149.77 | $162.18 |
| Finished Floor Equipment Allowance | - | $40.01 | $61.84 |
| Total Cost to Refinish Hardwood Floors | ~360 sq ft | $715.30 | $793.43 |
*On average, the cost of refinishing hardwood floors is between $3 and $5.
Randy Stewart Hardwood Floors is perfect for high-quality, long-lasting refinished floors. After a close inspection of your space, we'll offer you a clear pricing estimate and help you budget accordingly, so you can get a refinished floor that makes your home look gorgeous.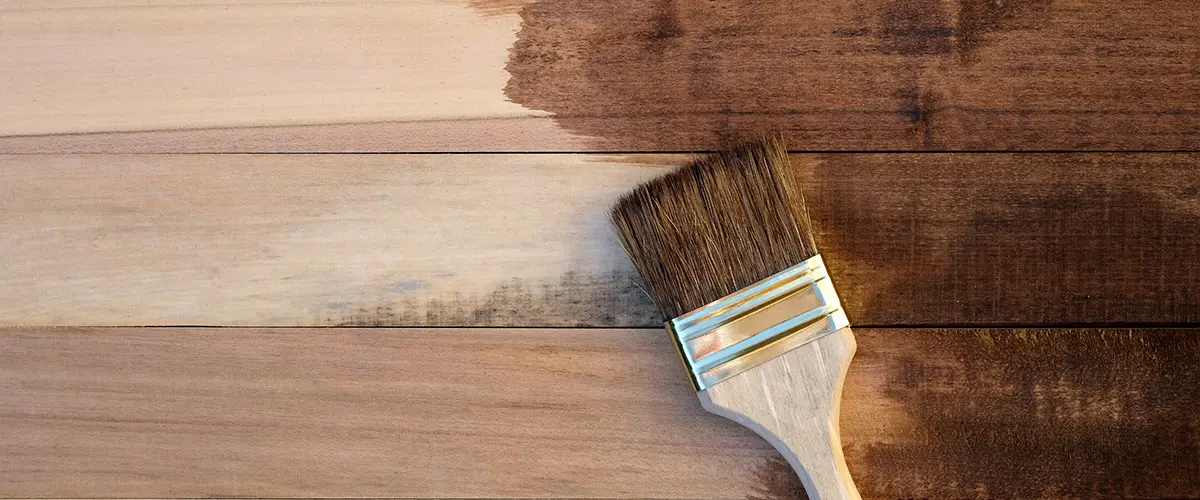 Homeowners In North Charleston Love Their Refinished Wood Floors!
Our customers are consistently impressed by the superior craftsmanship and high quality that comes with every project. This is what all of them say about working with a real flooring professional:
I'm glad I found Mr Stewart's business! Excellent quality of work, no other words to describe!
I'm very satisfied, this was my experience, I usually don't comment publicly but when its deserving, I ensure public will know, you will find an honest person inside Mr Stewart.
Trusted and does quality work. That sometimes you don't find all these qualities from a business. More than a 5 star! Thank you for being there Mr Stewart!
I have worked with Randy for almost 10 years and we've done over 30 jobs together. The vast majority of projects you see on the Renew Urban website were done by him.
He and his team (especially Bobby) are unbeatable. I could say a lot but I think the fact that I've been with him for so long says it all!
Mark Regalbuto
Co-Owner
Renew Urban Charleston LLC
Hardwood Floor Refinishing Cost Based On Materials And Size
Refinishing your solid hardwood, engineered hardwood, or solid bamboo flooring will cost you between $1.50 and $7 per square foot. Remember that these wood floors must be refinished every 7-10 years to maintain their original beauty.
Let's see the cost of different types of sealants:
When it comes to hardwood floors, many experts agree that water-based polyurethane is the superior choice among the various types of polyurethanes. Each type has its own advantages and disadvantages; however, nothing can beat this particular kind's ease of use and durability.
Additionally, water-based finishes are just as reliable as oil-based ones while being more straightforward to apply – all the while promoting a safer environment for you and your family.
Here are some of the best water-based polyurethane finishes for your hardwood floor refinishing project!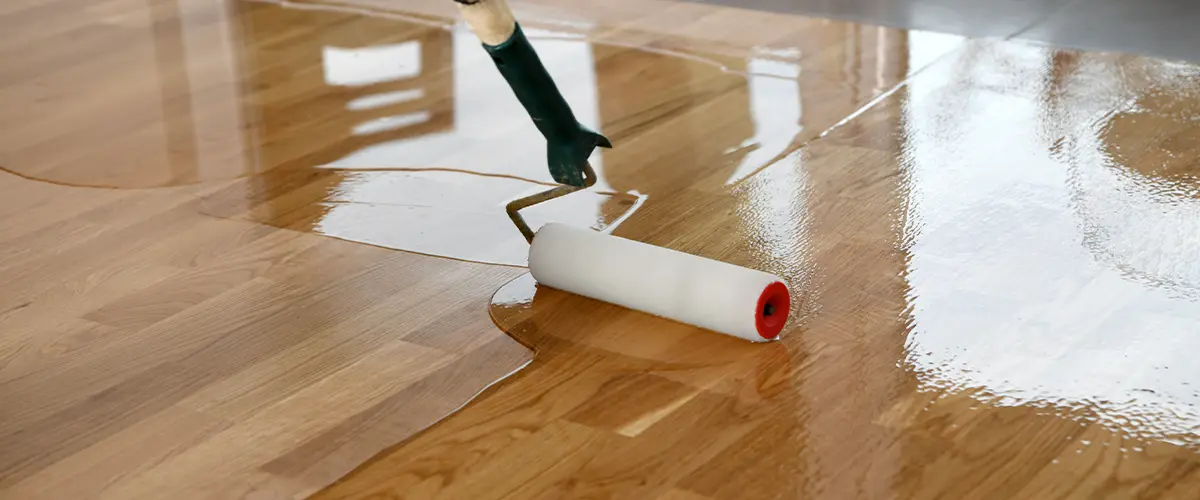 With their deep, lustrous hues and greater longevity, oil-based polyurethane floor finishes offer a far more captivating look than water-based options.
Water-based poly sealant dries rapidly, while oil-based Polyurethane requires some waiting time. It can take up to a day for the fumes and odors to disappear completely – so make sure you have somewhere else to stay during this period!
Duraseal Oil (High Grade) is able to withstand even the heaviest of traffic without compromising quality. Its low VOC level makes it much less odorous compared to other oil-based polys – perfect for sensitive noses! Pick yourself up a quart from Amazon for $26 or save more by purchasing gallon jugs elsewhere online.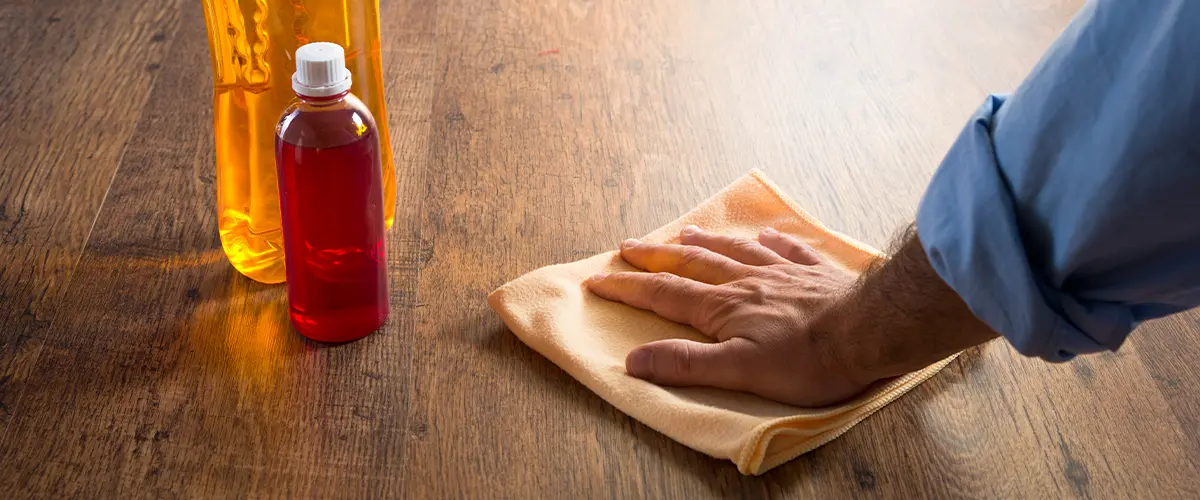 Oil finishes can permeate wood via narrow tubes, also known as capillaries. Once the oil finish is exposed to oxygen in the air, it solidifies through a process called cross-linking. Unlike film finishes that cure entirely once applied, oil finishes remain slightly soft even after they have been applied and set.
These penetrating oil finishes are pure oil, polymerized oil, and Hardwax oil.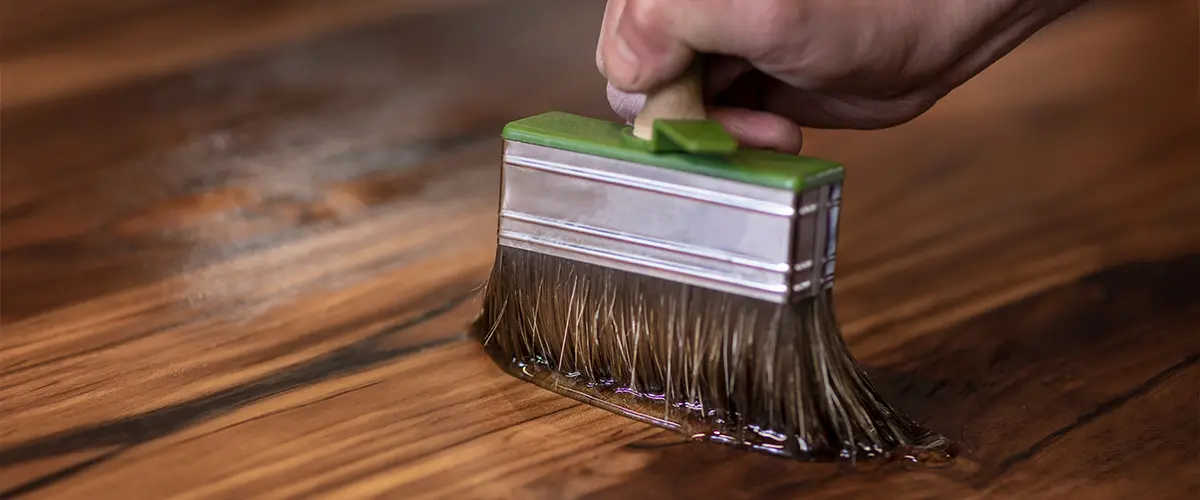 Here's What Your New Wood Floors Can Look Like!
With hundreds of floors refinished to perfection in North Charleston, we take immense pride and joy in our craft. We guarantee you'll be delighted with the final product when you witness the transformation of your hardwood floors firsthand!
Hardwood Floor Refinishing Made Easy
At Randy Stewart Hardwood Floors, your satisfaction is at the forefront of our minds. That's why when you choose us to complete your floor refinishing project, you can trust that we will deliver stunning results!

Contact us by requesting a quote or by phone!

As soon as you're ready, we get to work.

Your new floors are ready!
Three Budgeting Tips For Your Upcoming Hardwood Floor Refinishing
Follow these budgeting guidelines for your upcoming refinishing project, and you can be sure to avoid any unpleasant surprises!
Certain woods respond more favorably to specific sealants and picking the wrong one could leave you disappointed with your results, feeling like it doesn't fit with your lifestyle, or even worse, smells awful.
Maximizing your potential for success in the future is a tricky task, but by posing questions you can better equip yourself to make an informed decision.
Before signing any contracts, be sure to ask your contractor many questions concerning supplies, labor charges, additional costs, fees, unforeseen expenses – or anything else that you can think of. Taking the time now to ensure all details are clarified will save you from headaches in the future.
At Randy Stewart Hardwood Floors, we value customer satisfaction above all else. If you have any queries, don't hesitate to contact us! Our helpful team is on hand and dedicated to helping you out at every stage of the process – ensuring that your project will succeed.
When planning for a home remodeling project, it's important to account for any unforeseen issues that may arise and add in more money than you initially budgeted.
When it comes to refinishing floors, a frequent problem we come across is that some need more than just refinishing—they must be fully restored or replaced.
If all goes well, the extra money you have saved can be invested in another part of your home.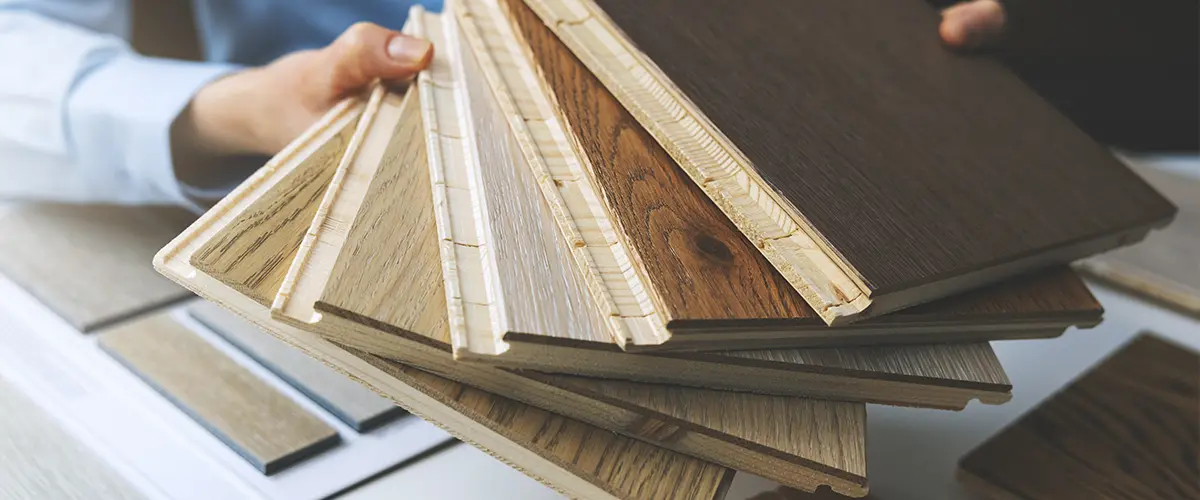 Enjoy A Premium Hardwood Floor Refinishing Service
Now is the best time to start your hardwood floor refinishing project!
And because we know the hardwood floor refinishing cost in North Charleston can prove to be an obstacle, we're lending a hand by being fully transparent and upfront about your project.
We'll give you an accurate quote and guide you through the most cost-effective materials and alternatives for your space. By the end of our work, you'll realize every single dollar was well-spent, and you'll want love your new floors.
Expect to receive:
The Best Deal On Your Wood Floors Refinishing Project Today!