The Best Hardwood Floor Installation Cost In North Charleston
No time to read through? Click the button below for a personalized quote!
Many of our North Charleston customers are most concerned with the cost associated with installing hardwood floors.
Discovering how much to budget for this project can be difficult, as many contractors fail to offer accurate pricing estimates.
Randy Stewart offers homeowners in North Charleston a complete hardwood floor installation service at an affordable and honest price. Their quick, straightforward approach makes it easy to get your questions answered quickly and efficiently.
Get a fair and upfront hardwood floor installation cost in North Charleston with us!
A Complete Installation Service That Comes With Extras!
As homeowners ourselves, nothing is more gratifying than being provided a service that exceeds all expectations. At Randy Stewart Hardwood Flooring, we guarantee excellence in your upcoming flooring project and only the highest quality services.
Because you're our main priority, you'll also receive:
The Typical Hardwood Floor Installation Cost In North Charleston, SC
According to homeyou.com, the hardwood flooring installation cost in North Charleston is $8,673, making it a great investment, as they'll increase the value of your home!
Let's look at the cost of an average hardwood floor installation project and what it implies.
| Item | Quantity | Price |
| --- | --- | --- |
| Hardwood Flooring Cost | 1282 Square Feet | $5,918.37 |
| Hardwood Flooring Labor | 66.8 hours | $3,219.82 |
| Hardwood Flooring Job Materials and Supplies | 1200 Square Feet | $500.68 |
| Hardwood Flooring Equipment Allowance | - | $45.43 |
| Totals - Cost to Install Hardwood Floors | 1282 Square Feet | $9,684.30 |
*On average, the cost of installing hardwood floors is $8.07 per square foot
For an unbeatable, high-quality hardwood floor installation in North Charleston, SC at the best price on the market, look no further! We'll guarantee you're getting the best bang for your buck, and you'll love having us on the job!
North Charleston Homeowners Love Getting Their Wood Floors Installed With Us!
Our dedication and passion guarantee a high-quality and superior wood flooring installation. Don't just take our word for it; hear what your neighbors say!
I'm glad I found Mr Stewart's business! Excellent quality of work, no other words to describe!
I'm very satisfied, this was my experience, I usually don't comment publicly but when its deserving, I ensure public will know, you will find an honest person inside Mr Stewart.
Trusted and does quality work. That sometimes you don't find all these qualities from a business. More than a 5 star! Thank you for being there Mr Stewart!
I have worked with Randy for almost 10 years and we've done over 30 jobs together. The vast majority of projects you see on the Renew Urban website were done by him.
He and his team (especially Bobby) are unbeatable. I could say a lot but I think the fact that I've been with him for so long says it all!
Mark Regalbuto
Co-Owner
Renew Urban Charleston LLC
Cost And Benefits Of Different Hardwood Species
With a wide range of hardwood species to choose from, you can select the one that best fits your needs. Some woods age gracefully with time, while others are built for durability and strength.
Let's discuss the most common hardwood types and the benefits they'll bring to your space!
Natural hardwoods are what most homeowners want in their homes, despite the fact that they're not as reliable as engineered wood floors. They might be attracted by their lower price or by the fact that they are, after all, natural.
Wood flooring typically comes in 3 different grades. Naturally, how much traditional wood flooring costs depends on the type of wood you select.
American walnut boasts a unique, swirled grain that imparts an attractive aesthetic—but it can be easily damaged. As such, avoid placing this wood in areas with high foot traffic within your home to prevent denting and scuffing.
Working with American walnut is an effortless experience, thanks to its outstanding planing, turning, and molding qualities.
The cost of the Black Walnut, American black walnut, or just plain walnut begins at $5.25 but can reach up to a whopping $7.50 per piece due to its limited size and other natural conditions that make it far more expensive than many other species on the market today.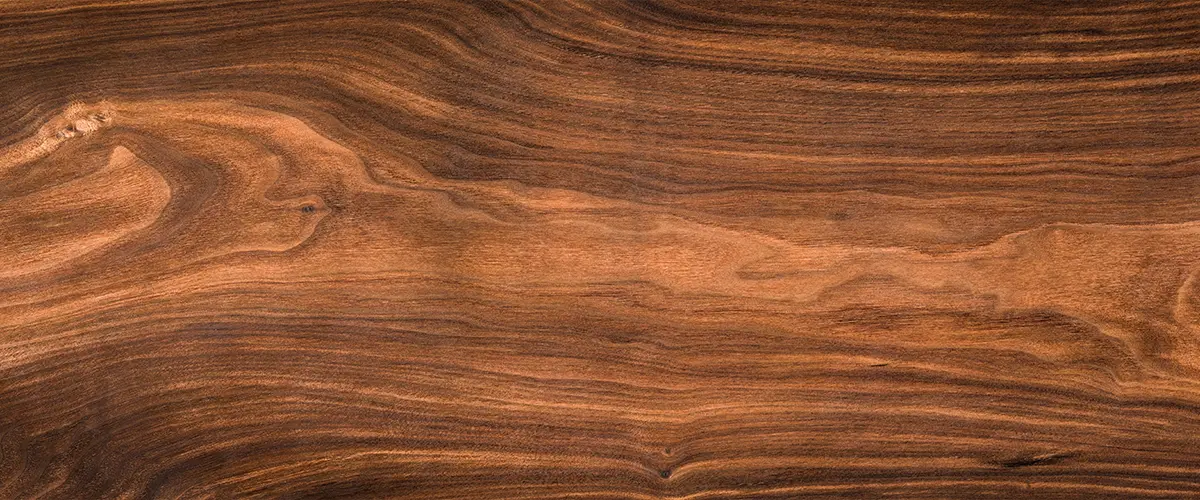 Cherry wood flooring is breathtaking, with its attractive light reddish-brown color and mesmerizing grains that are visible without any magnification. However, due to its stunning aesthetic value, it can be an expensive choice for those looking for the perfect finish.
Cherry wood is renowned for darkening in the early stages of installation. It's also important to acknowledge that this particular hardwood flooring material is comparatively quite soft. Consequently, your cherry wood floors may become scuffed and dented easily and warped or discolored over time if not properly maintained.
Cherry flooring generally costs $3-$8 per square foot, and the installation process runs around $2-$4 per square foot. Therefore, for a 12-foot by 12-foot room, budget between $5 to $12 per square foot installed or between $700 to $1,700.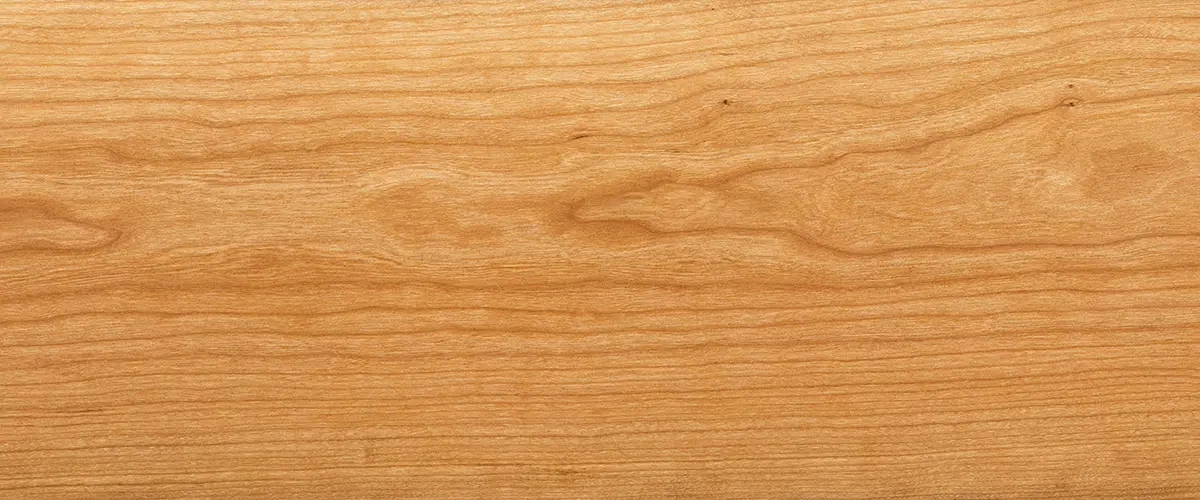 Maple, a hardwood harvested in the Northern United States and Canada, is renowned for its use in flooring, furniture manufacturing, and other woodworking applications. This wood species is more resilient than oak and has been applauded for its superior strength.
Maple flooring is renowned for its resilience and strength, making it the ideal choice to adorn bowling alley lanes, dance floors, basketball courts, and other areas with heavy foot traffic.
On the downsides, though, it discolors, it's sensitive to heat changes, and doesn't stain very well.
On average, expect to pay around $3 to $10 per square foot for the materials. The installation costs can range between $13 and $16 per square foot.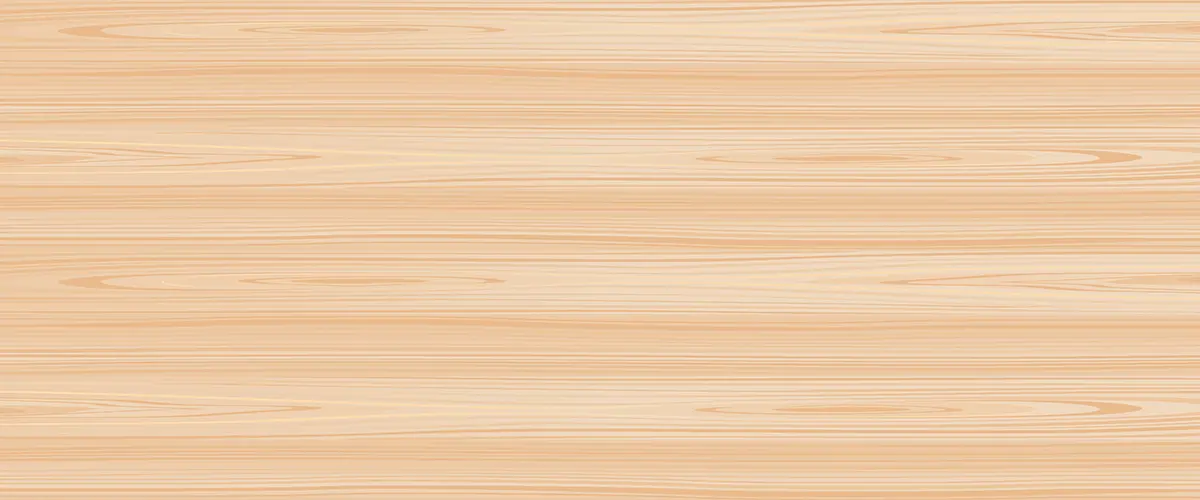 Engineered Hardwood Flooring
Engineered hardwood flooring is a manufactured flooring material made of a core of solid, high-quality plywood and a surface of real hardwood. The outer layer will appear to be genuine wood, while the inner layer will be considerably more resistant to bowing and warping than natural wood.
Installing engineered hardwood costs $6 to $11 per square foot on the low end, all the way up to $12 to $23 per square foot for exotic hardwoods.
Engineered hardwoods also come in three different grades. Naturally, the better the material, the higher its cost.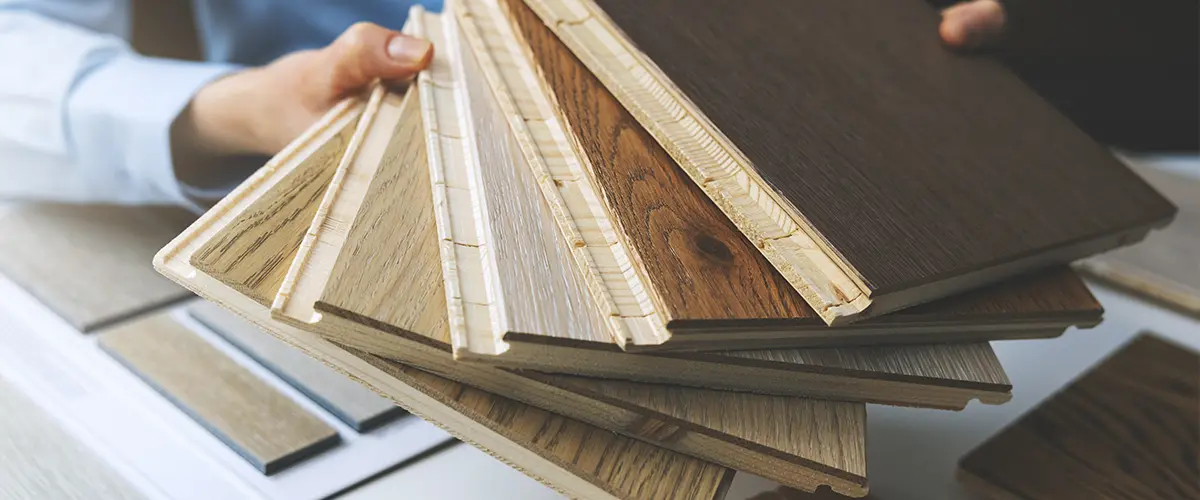 Check Out Our Finished Hardwood Floors!
Hardwood flooring has been our passion for years, and we take tremendous pride in the superior quality of our craftsmanship. Check out our portfolio and see why the hardwood flooring installation cost will be more than worth it.
A Quick And Efficient Hardwood Floor Installation In North Charleston
At Randy Stewart Hardwood Floors, we are dedicated to providing exceptional customer service and a stress-free experience. Your comfort is our top priority, so we will do whatever it takes for you to enjoy your new floors as soon as possible without any worries or concerns.

Contact us by requesting a quote or by phone!

As soon as you're ready, we get to work.

Your new floors are ready!
The Best Hardwood Floor Installation In North Charleston Is Here!
There's no better contractor for your hardwood floor installation than us!
Get the perfect flooring job for your home without breaking the bank! Our tailored service promises an effortless process and an unbeatable hardwood flooring installation cost in North Charleston and surrounding areas.
Invest in a beautiful, functional floor that will withstand the test of time. We'll stay within your budget, delivering excellent value for every dollar spent.
You'll quickly realize you've made a significant investment!
Expect to receive:
Get The Best Deal On Your Wood Floors Installation Today!