The Best Hardwood Floor Installation In North Charleston
Determined to start your hardwood flooring installation project? Get straight to work with our pro carpenters!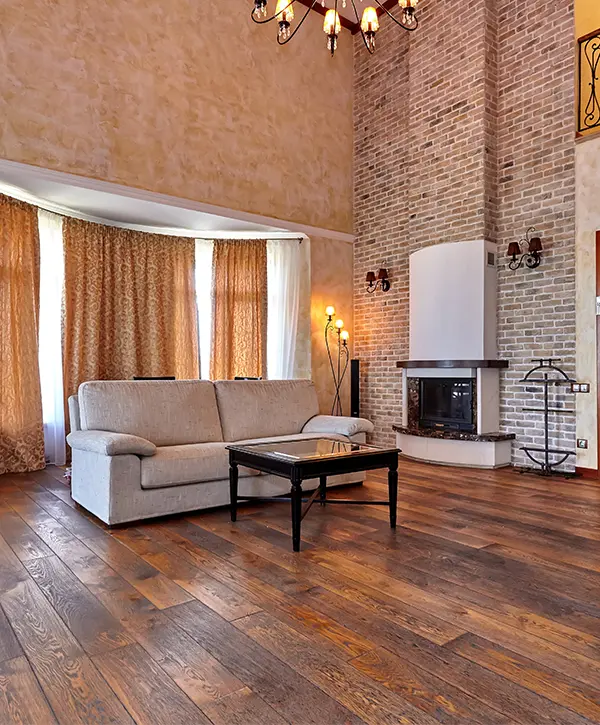 If you're looking for reliable and excellent hardwood flooring installation in North Charleston SC, Randy Stewart's Hardwood Flooring is your best option.
Randy has given many homeowners new and improved hardwood floors over the past 20 years. He developed a process that makes it easy to get exactly what you want without any stress or headaches.
We pride ourselves on our honesty, integrity, and open communication with all of our clients. This way, you'll always be aware of what's going on with your project and feel confident in the outcome.
A Wood Flooring Installation That Keeps On Giving
We bring to the table what no other flooring contractor in North Charleston does. In addition to a complete flooring service, you'll also get the perks of working with a professional! Our goal is to overdeliver and exceed all of your expectations.
Our goal is to over deliver and exceed all of your expectations. You'll also receive:
Get Your High-Quality Floors From Your Local Pros
Hardwood floors make a beautiful, timeless addition to any home–but only if they're installed correctly.
Randy Stewart's Hardwood Flooring is dedicated to delivering the best possible product to North Charleston. We're passionate about our work and take pride in our craftsmanship. Our goal is to provide our customers with high-quality, beautiful floors that will last for years to come.
You'll get a team of experts certified by the National Wood Flooring Association, so you're sure to receive the highest standards in the hardwood floor installation industry, along with a smooth process.
We'll treat you and your home with the respect and pride you deserve, and we'll make sure your needs and preferences remain a priority throughout the entire project.
Our Customers In North Charleston Love Their New Wood Floors!
Proof of our craftsmanship and dedication can be seen in any of your neighbors' homes. See what our North Charleston customers say about getting their hardwood floors installed with us!
Randy & his crew are true professionals. They did an incredible job removing the old floors & installing almost 2000 sq ft of new floors.
The floors look absolutely amazing. We are so happy. I cannot say enough about Randy.
Starting day one he went out of his way to help us in every way possible. He coordinated & worked with my other contractors to make everything go extremely smooth.
Honestly wish all contractors were as great as Randy & his crew. Thank you for making our forever home look amazing.
Randy and his team refinished and added to our 20 year old wood floors.
Our floors were the typical orange colored pine thin planks with some small areas of damage.
The result was stunning, a huge facelift for our home.
The floors look like new and the additional portions match perfectly.
Randy was very responsive throughout the process and cost effective as an extra added bonus!
Highly recommend his services.
Type Of Upgrades And Materials
You have plenty of choices for the materials and finishes of your hardwood floor installation in North Charleston, SC. We'll offer you a comprehensive list during our on-site visit.
Until then, let's discuss the most common materials.
More often than not, hardwood floors are the number one choice among our customers. It's actual hardwood that can make your room look its best.
With its classic beauty and inherent value, hardwood is worth the investment if you're considering flooring materials. Not only will it make your home more appealing, but it will also increase the resale value of your property, especially if you have an older house.
The types of hardwood we frequently use are hickory, cherry, walnut, pine, birch and Douglas fir.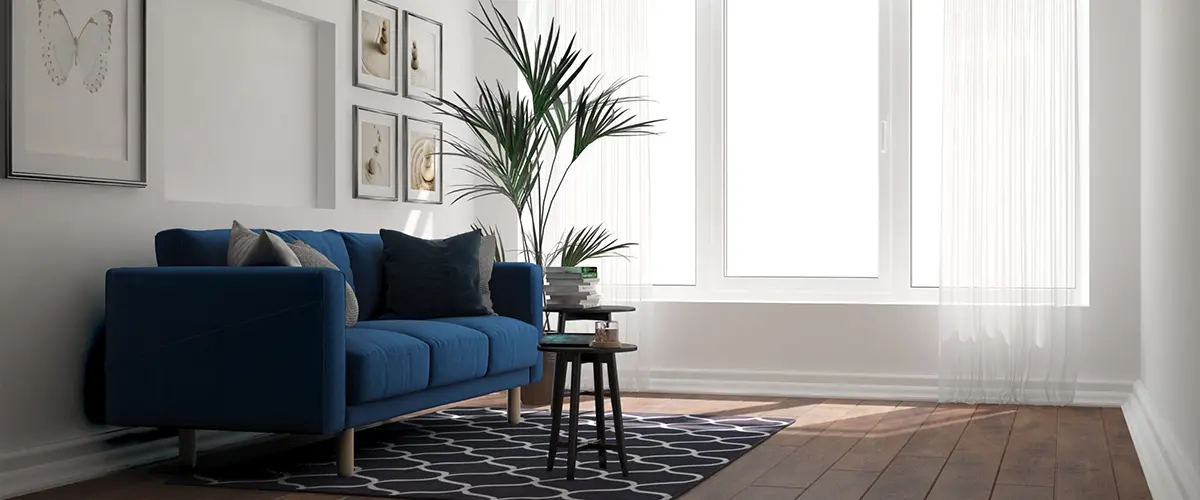 Engineered Hardwood Flooring
Engineered hardwood flooring consists of manufactured plywood with a surface of real hardwood. The natural wood grain will be visible on the outside, while the inside plank is stronger and more resistant to damage than actual wood.
The obvious advantage engineered hardwood has over natural wood is cost, but there is a trade-off. Engineered hardwood can be sanded down and refinished only a few times before the plywood core becomes exposed and the finish starts to wear off.
Prefinished Hardwood Flooring
Prefinished hardwoods are the perfect option for anyone looking for beautiful, long-lasting flooring. These planks come with an industry finish that protects them from wear and tear, making them a wise investment for your home.
The industry-leading finish is a high-quality treatment that lasts longer than any other finish. This not only increases the lifespan of your hardwood floor but also makes it look pristine.
Unfinished hardwood planks are available for those who don't want the prefinished look.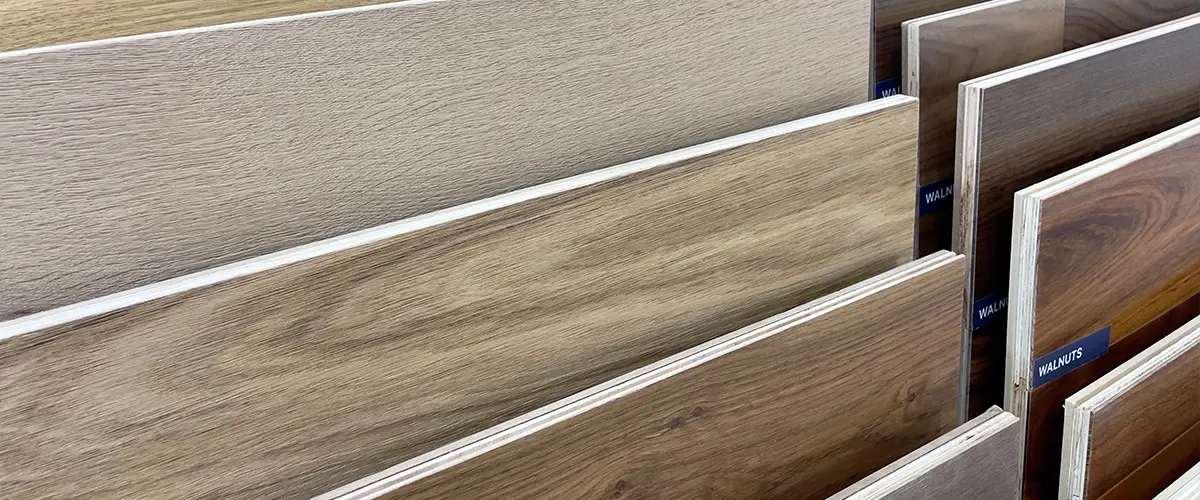 Unfinished Hardwood Flooring
Hardwood planks that are unfinished give you more creative freedom in terms of design and finish, but they'll also need to be treated. You or your contractor will have to apply a good finish to ensure they're fully protected and that they'll last longer.
Even though you'll have to apply a sealant and good stain, these won't be as strong or high-quality as the finish on prefinished hardwood boards.
The Only Hardwood Floors Worth Having In Your Home
Check out our hardwood floor installations in North Charleston. Hundreds of homeowners trusted us with their projects, and they're all nothing but satisfied with our craftsmanship. It's time to get your floors installed too!
A Simple Hardwood Floor Installation
We understand that working with contractors can be a daunting process, which is why we have created a streamlined process that puts no pressure on you or your family. We made your comfort and well-being our priority, and you'll see it every step of the way.
We made it super easy to start your hardwood floor installation!


We start your project as soon as you're ready.

Start walking on brand new hardwood floors!
Frequently Asked Questions
Not only do we bring affordable flooring solutions right to your door, but our experts can also find the best option that fits your needs and budget!
Our entry-level hardwood flooring installation in North Charleston, SC, covers 200 to 300 square feet and starts at $3,000. An average project runs from $9,500 to $14,500 for 800 to 1200 square feet but can be as much as $20,000 or more for luxury 1500-square-foot installations.
Depending on the size and complexity of the project, as well as the materials and pattern you select, a job can be finished in as little as one day or might take up to three weeks.
We always prioritize quality over quantity, even if that means an extra day or two on the job. We would rather do a great job than a rushed one any day.
We are proud to be one of the few flooring businesses in North Charleston, South Carolina that are a member of the National Wood Flooring Association. We use only state-licensed and insured contractors for all our projects.
We pride ourselves on giving excellent service and first-rate workmanship.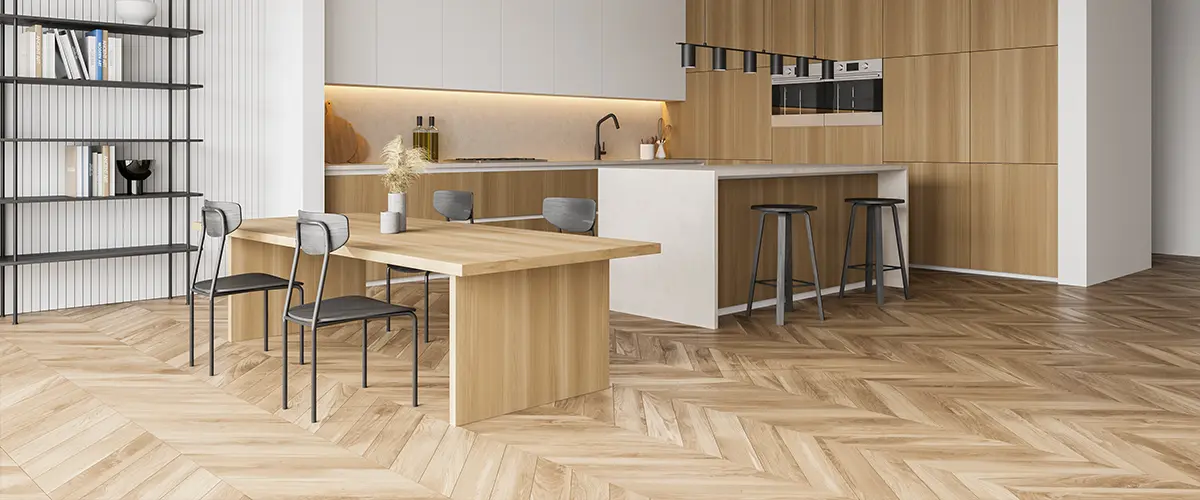 The Perfect Time For A Well-Deserved Upgrade
It's time to finally start your hardwood floor installation in North Charleston SC!
Give your home the upgrade it deserves and help your home reach its true potential. Improve the atmosphere with a beautiful-looking floor, and boost your home's functionality with a wood floor that makes no sound when stepped on.
With Randy Stewart's Hardwood Flooring you'll get:
The Best Decision For Your Floors Awaits You