If you're replacing your existing floor with laminate flooring, know that there are multiple options you can choose from.
Compared to wood flooring, laminate is a manufactured material, so you can choose exactly the style, color, and pattern that you're looking to get.
Laminate has a lot of advantages, but it also has its downsides. We'll discuss all of them below!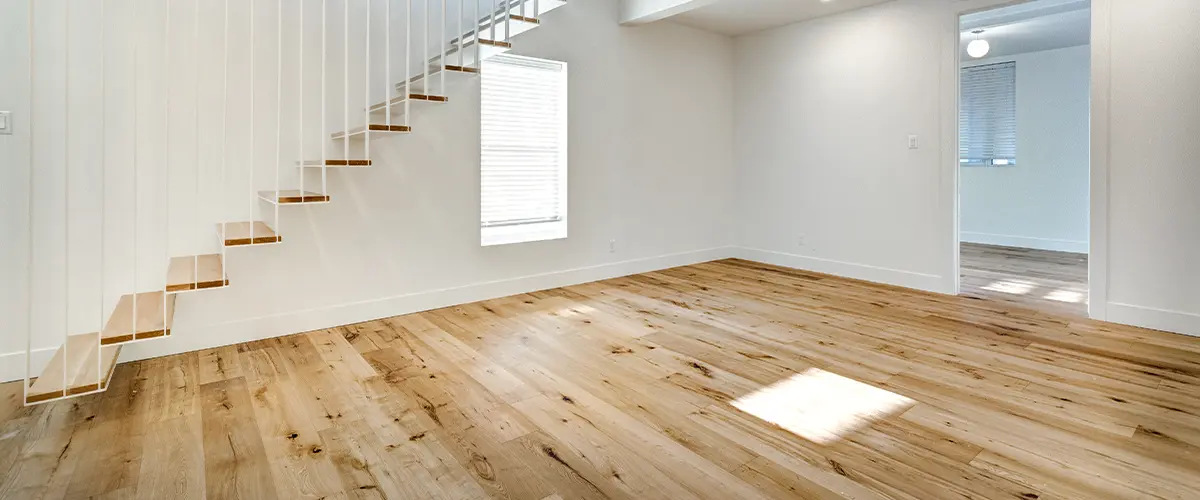 Laminate flooring is a man-made product, composed of four layers–wear, décor, core, and backer. These layers are fused together during the lamination process to create an affordable and good-looking material that homeowners love having in their kitchens, but also the rest of their homes.
Laminate sheets can be low pressure laminates or high pressure laminates. You can also find fire retardant laminates or electrostatic dissipative laminates, but these are rarely used in residential projects.
When discussing the types of laminate flooring these can be based on:
Although it is not natural, plastic laminate flooring can be cheaper than engineered wood by nearly half.
This material is excellent for areas that see a lot of traffic or are prone to messes, as it is scratch resistant, waterproof, and not susceptible to dents or staining. Plastic laminate has come a long way in terms of appearance, and manufacturers have done a great job of making it look very close to the materials it is imitating (such as wood, stone, tile, etc.).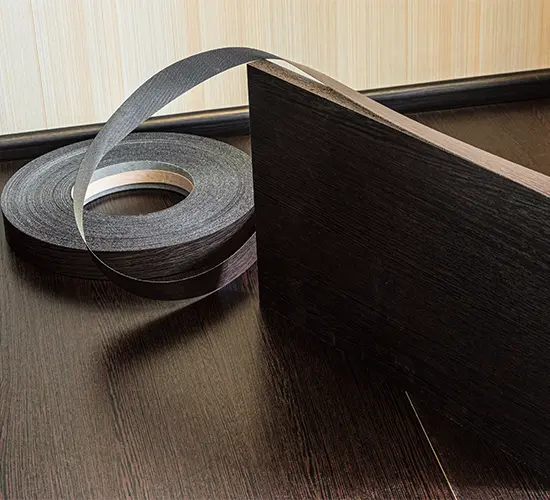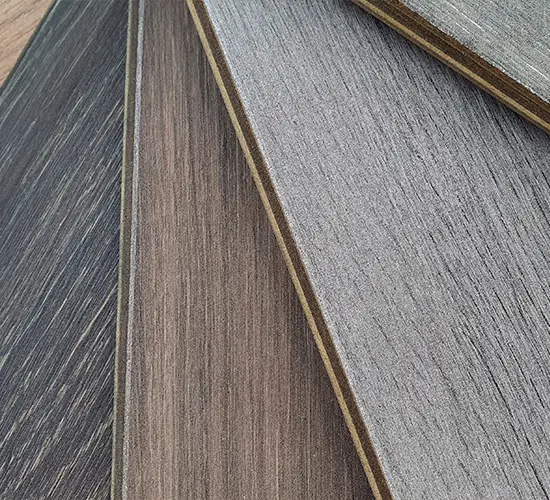 Laminate flooring has many advantages, but some people prefer using real wood. Engineered wood flooring uses layers of real wood with an acrylic laminate top.
Wood is generally more expensive than plastic laminate, but it can be sanded and refinished a few times to help extend its lifespan.
The double-click method used by most laminate flooring of this style makes it quick and easy to install, which is why it is the most popular type.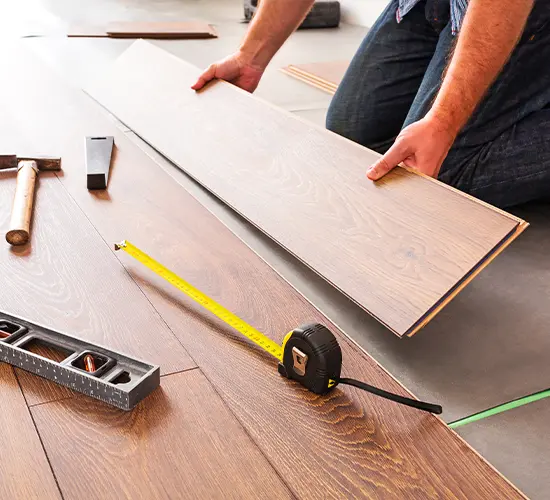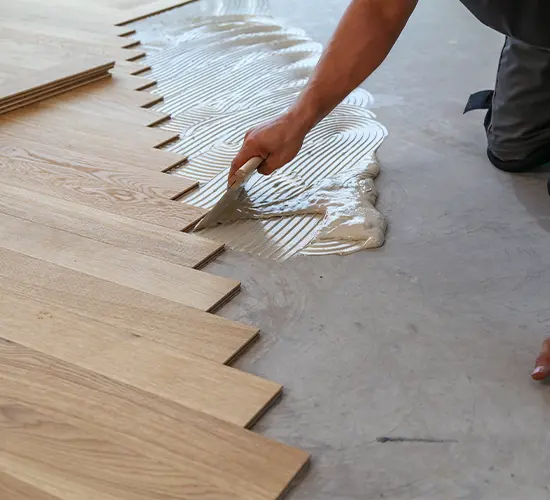 The first type of laminated sheets flooring was made with glue. Even though putting the glue down can be messy, it is a very long-lasting way to install the floor when done correctly.
Pre-glued laminate flooring employs a peel-and-stick method and can be installed quickly with little mess. In some cases, the pre-applied glue needs to be dampened before the panel is secured to the floor.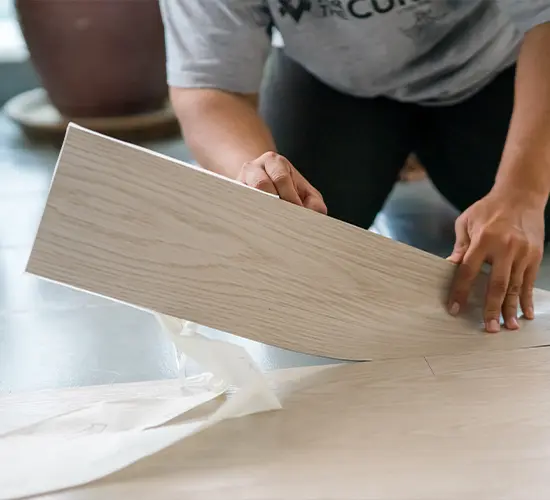 If you're in search of an easy-to-clean floor and don't mind sacrificing some realism, this is the type of surface for you.
While textured or embossed laminate flooring may look more realistic, they are harder to clean due to the nooks and crannies.
Choosing distressed or hand-scraped laminate flooring is a great way to achieve an antique look without sacrificing durability or breaking the bank.
Original laminate flooring was meant to mimic wood flooring, so a traditional pattern would follow the standard width and layout of classic wood floors.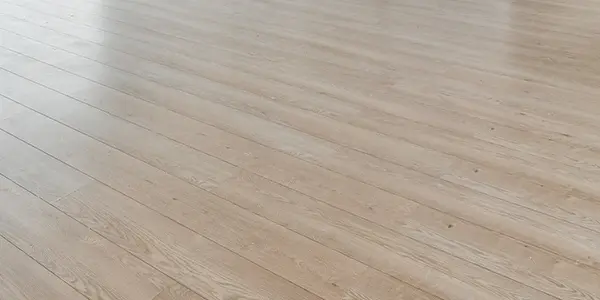 Although it may look less like real wood because thin, wooden plank flooring is not as common, laminate flooring can provide a more modern overall appearance.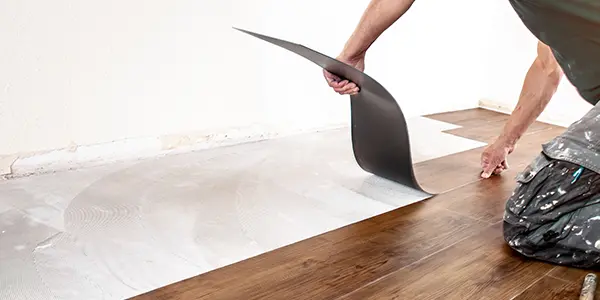 Laminate flooring consisting of wider patterned planks can appear more durable and give your space an old-timey vibe.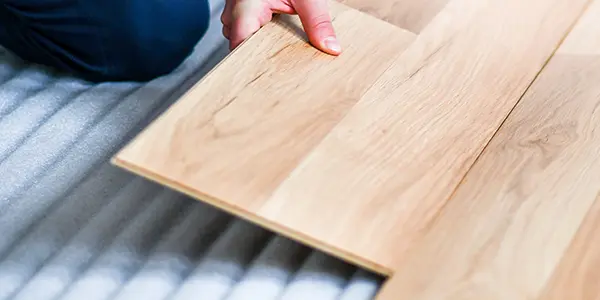 Herringbone or chevron patterns can add a unique touch to any room by creating more dimension in your space.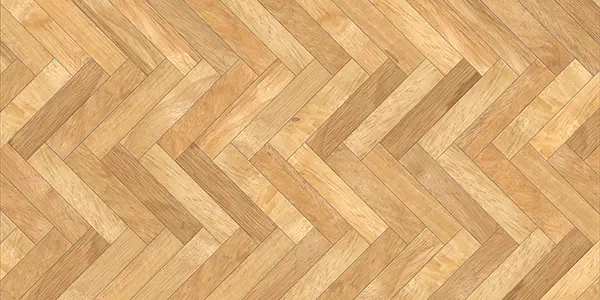 The Cost Of Laminate Flooring
Compact laminate sheets are generally very cheap, but a high-quality laminate brand can be as expensive as a natural hardwood floor or a tile floor.
However, keep in mind that a laminate sheet is also resistant to scratches and dents, and it's also water-resistant, qualities that no solid wood species possess.
So, Which Basement Flooring Options Are The Best?
The different types of laminate flooring have one thing in common: It's a very affordable and highly versatile material.
Laminate is a great flooring material for kitchens, bathrooms, bedrooms, or any other room in your home that you can think of. You can even buy laminate wall panels, industrial laminates, or decorative laminates!
Is it better than tile flooring in a bathroom? It depends on what you're looking for. Tile is one of the best options for a shower surround or a modern bathroom. If you have the budget, we'd recommend tile.
For a bedroom or a basement, however, laminate flooring is probably the best option you can choose if you want a budget-friendly flooring option.