There are dozens, if not hundreds, of wood stains and sealants available on the market, and all of them will treat your hardwood floor differently.
Some will offer better protection against scratches, others will make your floors more resistant to water damage, and others will just be purely aesthetic.
No matter the reason you want to refinish and restain your wood floors, one thing's for certain: you need to stain your floors if you want them to last longer.
In this guide, you'll discover the best type of wood stains, where to get them from, what their price is, and how will it help your hardwood floors.
Let's begin!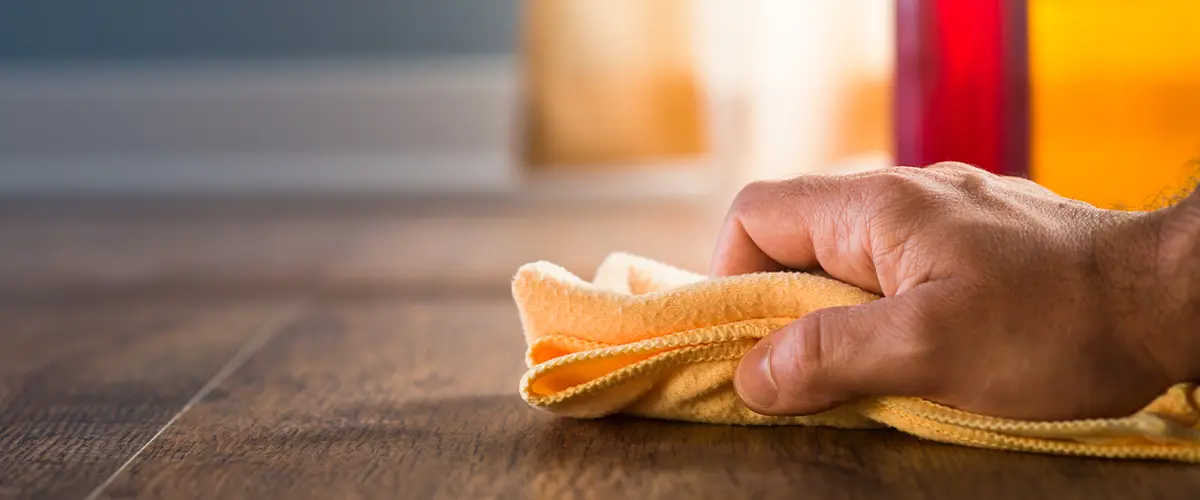 Minwax is one of the best staining products on the market, and every carpenter has used and heard about it. This type of stain comes in over 240 different colors, from yellow to the brownish, natural look of wood, so you'll definitely hit the jackpot with this brand.
They offer stains for every project, including cabinet refinishes, wood floor refinishes, home siding refinishes, and everything else you could think of.
Besides, you can layer and mix over 35 oil-based stain colors to achieve a personalized color that perfectly matches the color scheme of your entire home.
The cost of this stain is around $40 a can, and you can find your retailer with the help of their website, on this page! You can also find them on Amazon but in limited options.
Bona is a new innovative type of oil-modified stain that will be dry and ready to use again in only two hours. You can find it sold practically everywhere, and it comes in all the traditional wood colors that you would expect.
A premium quality, oil-modified stain for interior hardwood floors. Provides speed and high performance for hardwood floor finishing professionals. This helps us get the job done faster, so you can enjoy your new floors sooner than expected.
With Bona DriFast® Stain's oil-modified formula, you don't have to worry about lap marks because there is such a large open time! You can easily apply it and work with it without having to rush.
With 26 colors apiece, these wood stains always stay true to color and provide a unique offering that follows the latest color trends. They're also compatible with all Bona finish systems, including waterborne ones. They come in quart and gallon sizes for your convenience.
Under ideal conditions of 60-80 degrees F with 35-75% relative humidity, this stain takes:
Bona DriFast Stain costs $35 on Amazon, but you can also find this type of stain in different home improvement stores.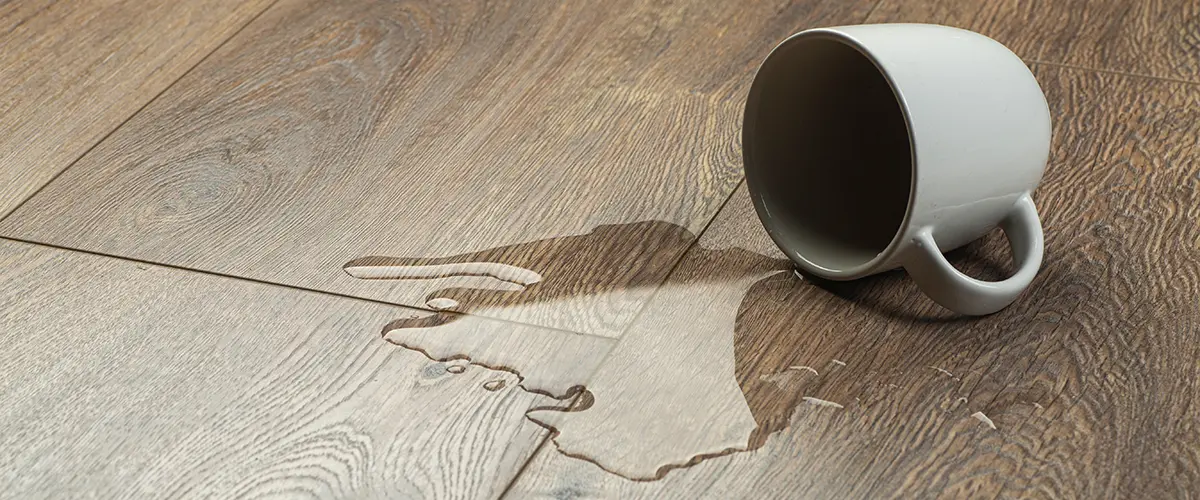 DuraSeal's Fast Dry Sanding Sealer creates a smooth finish while sealing the wood to ensure the final product doesn't penetrate. The sealer is available in either gallon jugs or 5-gallon pails, and it works with all DuraSeal water-based finishes.
This is an acrylic/polyurethane stain that will require two coats for maximum efficiency.
DuraSeal is a little harder to find, typically available at Hardwood supply stores. It is also favored for its 2-3 hour dry time.
DuraSeal offers more options than Bona DriFast as far as color is concerned. DuraSeal differs from Bona in that it is an oil and resin blend, which gives floors "a soft, satiny sheen."
Dura Seal Fast Dry costs between $20 to $65. However, this type of stain will vary in cost depending on the quantity and the store you buy it from.
If your needs are simple and urgent, Fabulon may be the right choice for you.
Fabulon Crystal is a waterborne finish offered by Essex Silver Line that boasts a 1-2 hour dry time. Based on bowling lane finishes, Fabulon is available in either satin or gloss finishes, but its color options are fairly limited.
The perfect re-coat for dull, worn, dingy-looking wood floors non-flammable and self-priming, CRYSTAL can be applied over wood stains, existing finishes, or newly sanded wood floors.
It provides your floor with a beautiful, light, natural gloss or satin finish that won't yellow with age, and that has excellent gloss retention and durability. Tested and used on bowling lanes, this multi-use product is also excellent for use on wood floors, furniture, paneling, and cabinets.
This stain is practically odorless and dries fast in just 1 to 2 hours. The brush and roller will clean easily with just soap and water.
This type of wood stain costs around $50, and you can get it on Amazon or other retailers.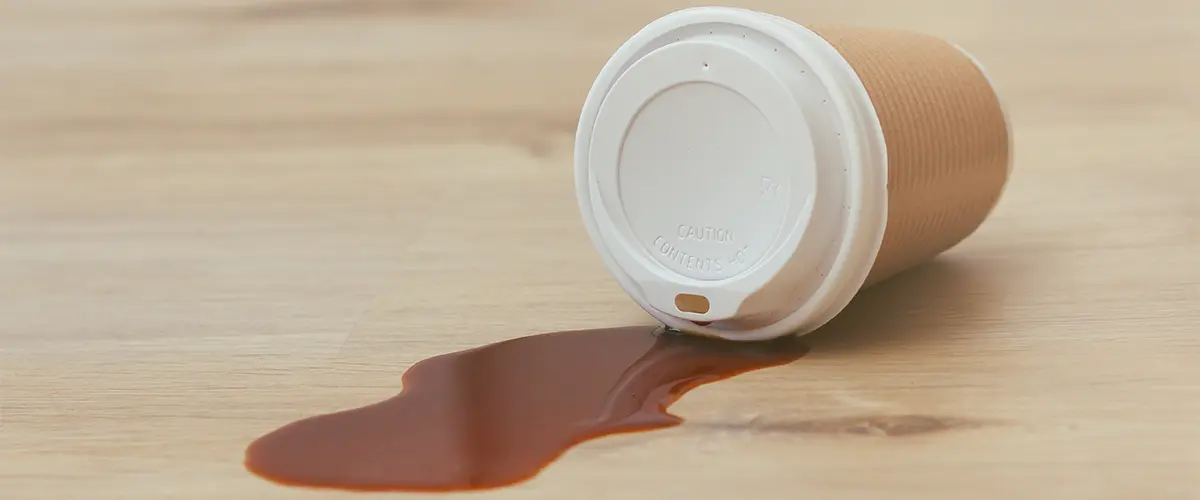 Rustoleum products are about as common as Minwax, but Varathane is more of a specialty product, so it's available in hardware stores.
Varathane is a product that can be used as a one-step finish or stain, or separately as a finish and stain. It uses "Aluminum Oxide Nano Technology" to create a surface that is resistant to scuffs, scratches, and stains.
Varathane Premium Finish is one of the best floor protection products on the market, but it does require 3-4 coats for optimal performance. So if you have the time and want to protect your floors well, Varathane is a great option.
No matter your woodworking experience level, Varathane has the perfect product to suit your needs. From furniture makers to professional contractors to DIYers, anyone can easily achieve an expert finish with ultimate durability and clarity.
You can find all their products on their website. This type of wood stain costs $20 on Amazon, but you can also find the product in hardware stores like Lowe's or Home Depot at what can be a more affordable price.
Note that most of these products will have different applications, different levels of volatile organic compounds, different drying times, and, ultimately, different properties.
Discussing these types of wood stain here will take forever, and the easiest way to find more about them is to contact us and talk with us directly. If you live in South Carolina, call us directly at (843) 900-4880 or message us to inquire about what wood finish is the best for your particular flooring needs.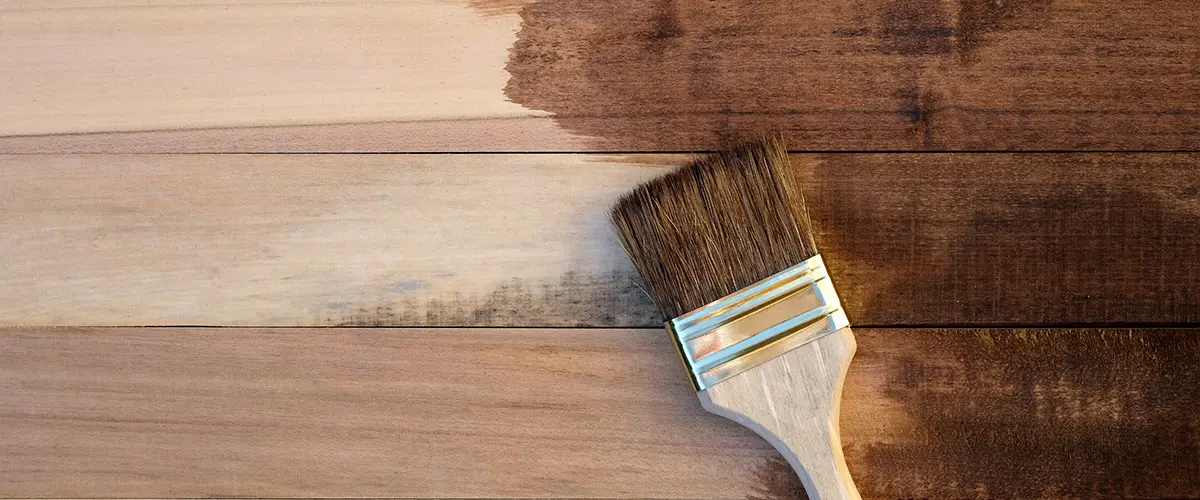 All of the stains mentioned here are great products that'll make your wood floors look like new again. You'll find most of them on Amazon, but you can also get them in hardware stores or other retailers.
At Randy Stewart Hardwood Flooring, we're only using the highest quality of stains and sealants, so you can rest assured you'll get a premium service that ends up with your floors looking brand-new!
Call us today at (843) 900-4880 and let's discuss your upcoming project, or request your free quote and let's get started on your project!