When it comes to staining your hardwood floors, the options can feel overwhelming. How do you know which one is right for your home with so many colors and shades to choose from?
But don't worry – we're here to help. In this blog post, we'll walk you through the process of choosing the perfect stain colors for hardwood floors. We'll cover everything from understanding the different types of wood stains to picking the perfect color for your space. So whether you're just starting out or you're ready to start picking colors, read on for tips and advice that will help make the decision easy!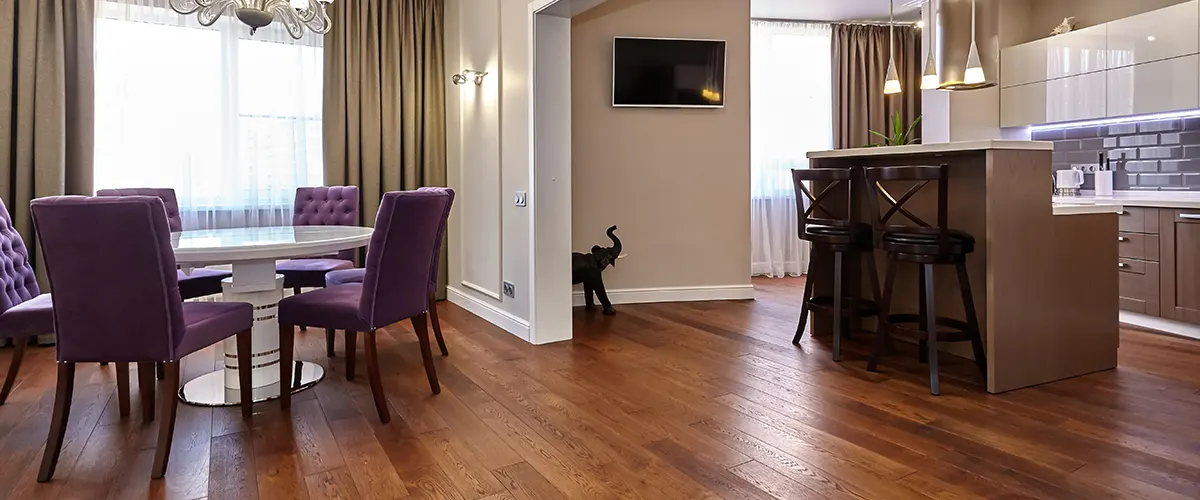 The Different Types Of Wood Floor Stains
There are three types of wood floor stains: oil-based, water-based, and lacquer.
Oil-based stains are the oldest type of stain and are made from natural oils, such as linseed or tung oil. They're known for their durability and rich, deep colors. However, they also have a strong odor and can be difficult to apply.
Water-based stains are a newer type of stain that became popular in the 1990s. They're made from synthetic resins and don't have the strong odor of oil-based stains. They're also easier to apply and clean up, but they don't penetrate the wood as deeply, so they don't last as long.
Lacquer stains are the newest type of stain and are made from a combination of resins, oils, and pigments. They offer the best of both worlds: the deep penetration and rich color of oil-based stains with the ease of application and cleanup of water-based stains.
Now that you know the different types of wood floor stains, it's time to start thinking about colors!
Choosing The Perfect Stain Color
There are a few things to keep in mind when choosing a stain color. First, think about the overall look you're going for in your space. Do you want a dark and dramatic look, or something light and airy?
Next, consider the undertones of your wood. Undertones are the colors that come through when the stain is applied. There are three types of undertones: cool, neutral, and warm.
Cool tones have a blue or green cast to them, while warm undertones have a yellow or red cast. Neutral undertones are just that – neutral! They don't lean too far in either direction.
Once you've considered the overall look you want and the undertones of your wood, it's time to start picking out stain colors. If you're still feeling overwhelmed, try narrowing down your options by looking at stain color wheels. These helpful tools can show you which colors go well together.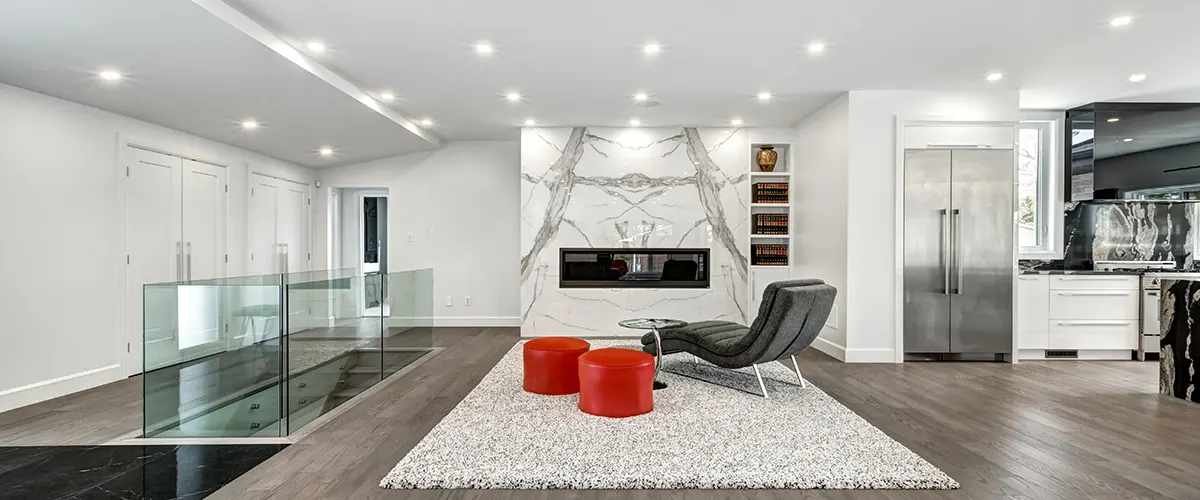 Examples of Stain Colors For Hardwood Floors
Some stain colors that might work well in your home include. From dark floors with cool tones to bright red oak floors that bring a classic look to your living room floor to warm brown tones. There are plenty of stain colors that you can go for. Here are some popular choices:
The Benefits of a Stained Hardwood Floor
There are many benefits of stained hardwood floors, but three of the most important are: they look beautiful, are durable, and are easy to maintain.
Stained hardwood floors look beautiful in any space, from traditional to modern. They can be light or dark, and the stain color can be customized to match your décor.
Hardwood floors are also very durable, so they'll withstand heavy traffic and daily wear and tear. And if they do get scratched or scuffed, the stain will help to hide those imperfections.
Finally, stained wood flooring is easy to maintain. A quick sweep or vacuum is all it takes to keep them looking like new.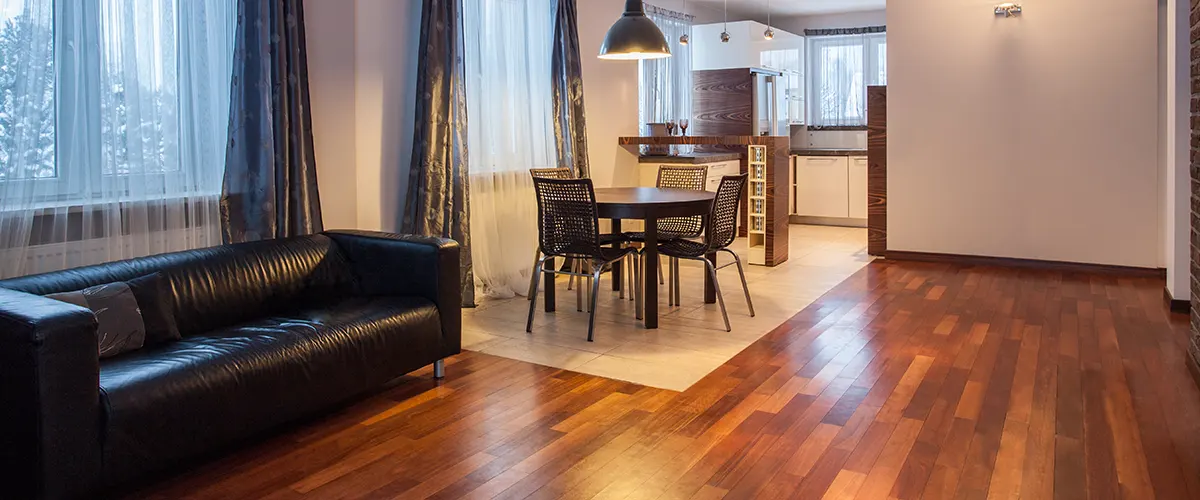 How to Maintain Your Stained Hardwood Floors
If you've just had your stained wood floors installed, congratulations! They'll add beauty and value to your home for many years to come. But like any other piece of furniture or flooring, they need to be properly cared for in order to look their best. Here are a few tips for keeping your stained hardwood floors in top condition:
So, what's the verdict? Are wood floor stains a good idea for your home? The answer is most definitely yes! Not only do they look great, but they also offer a range of benefits that you can enjoy for years to come.
If you're interested in learning more about stain colors and how to choose the perfect one for your home, be sure to get in touch with us. We would be happy to help you out!