Since day one until now, we've worked on hundreds of wood floors. Some were looking in a very poor state and their replacement was long overdue. Others were wood floors looking great that homeowners just wanted to replace.
But in all these years, the most common question we've been asked is "how do I know when it's time to replace hardwood floors?".
For us, the moment we see it, we know it. We don't even need to step on it to tell you how long your hardwood floors will continue to look good. At the same time, we can tell when wood floors have been defeated by time, wear, and accidents.
In this article, you'll find out how you know it's time to renew hardwood floors, and why it's better to do it sooner than later.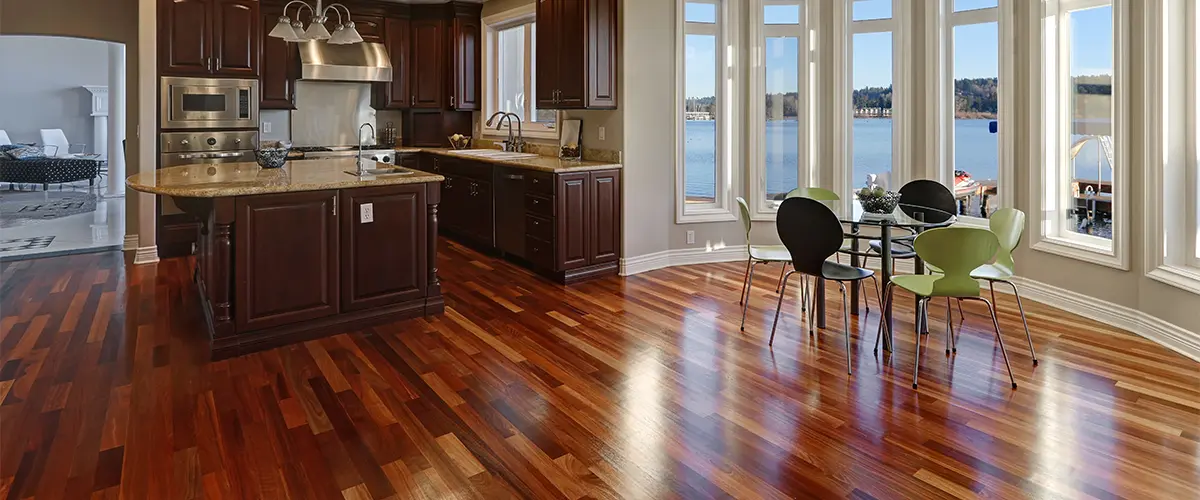 First Signs You Need To Pay Attention To Your Wood Floor
The first signs of a bad floor are usually when you start to see gaps in the wood, or when the boards start to buckle. While this can be fixed with some wood filler and some extra nails, the issue is rarely so simple.
Gaps will form when the wood is installed poorly. It happens in a lot of older homes where homeowners simply didn't have the means to hire a proper flooring expert.
While this problem can be fixed, it will require some work, and it's better to do it the moment you're noticing it.
Your Floor Squeaks And Creaks
This is another major sign that your wood floors need your attention. Usually, it means it's time for a restoration. However, sometimes it can be a matter of just reapplying a sealant and not allowing the wood to dry any longer.
Strengthening the floor with nails or screws can help reduce the noise, and in some severe cases you might need to replace the floorboards entirely.
Wood dents and wood splits are usually indicative of a floor that is in need of restoration. If the damage is severe, it might be necessary to replace the floorboards altogether. If the dents are barely visible, refinishing hardwood floors will do the trick.
The best way to fix a dent is by sanding down the wood and reapplying the same stain or sealant over it. For wood splits, wood filler can work wonders, but remember that this is not a permanent fix.
If your wood floor is starting to fade, it's usually a sign that it's time for a refinishing. On furniture, fading can also be caused by direct sunlight, so you might want to consider moving your furniture around to prevent this from happening.
However, we're talking about wood floors here. If the fading is severe, the best thing left to do is sand the floorboards and reapply a new coat of sealant or wood stain.
Needless to say that exposed nails are a major issue that needs to be addressed as soon as possible. These can cause serious injuries for you and your family, so the quicker you fix them, the better.
While this is not necessarily a sign that you need to replace hardwood floors, it's a clear sign that they need to be repaired. Check the entire floor surface for nails and hammer them down. If the nail is loose, it's best to replace it.
Should You Refinish Or Replace Hardwood Floors
Both of these options are viable solutions, but they're efficient at different stages of your wood floors.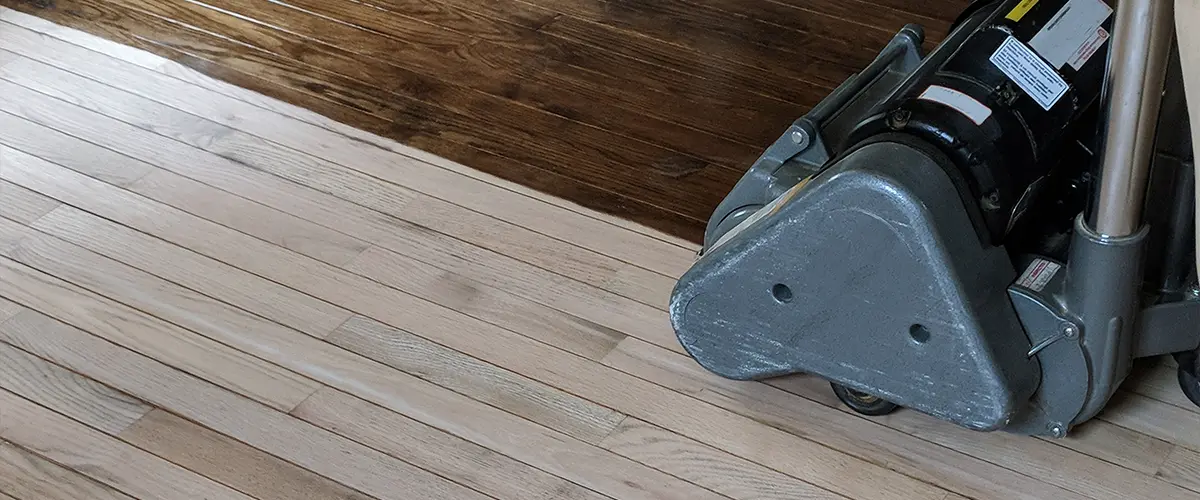 The Cost To Refinish Hardwood Floors Vs Replace Hardwood Floors
Naturally, hardwood floor refinishing will be much more affordable than replacing the wood floors altogether.
When refinishing, you'll pay for labor and the sealant or stain of choice. You're not getting new wood boards, so you're saving a lot of money.
When replacing, you'll pay for labor, sealants or stains, and new flooring boards. Depending on the hardwood you choose, the total cost will vary.
According to Forbes, the cost to refinish hardwood floors is about $1,850.
Alternatives To Wood Floors
When it comes to flooring, there are a lot of options to choose from. If you're not a fan of wood floors, or if your floors are starting to show some severe signs of damage, you might want to consider some of these alternatives.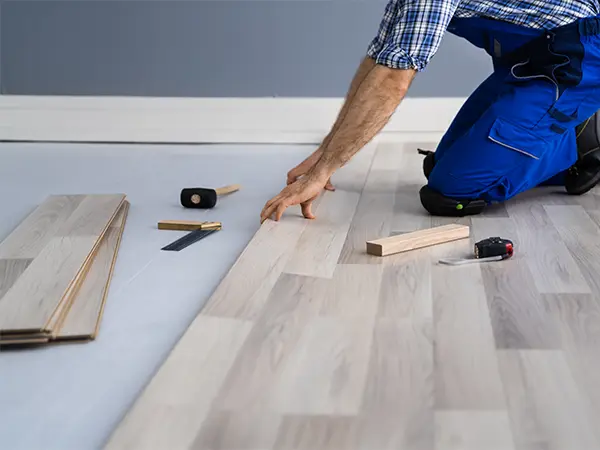 Luxury Vinyl Plank Flooring
Luxury Vinyl Plank flooring is a great alternative to wood floors, especially if you have a busy household with kids and pets. It's durable, easy to clean, and comes in a variety of styles and colors. Luxury vinyl plank is a popular option for many of our customers as it mimics the look of all wood species and their wood grain.
Laminate flooring is another option that's growing in popularity. It's often mistaken for real hardwood, but it's much more affordable. It's less durable than other options, but it's easier to clean and maintain. Compared to hardwood floors, laminate is cheaper, but also less efficient.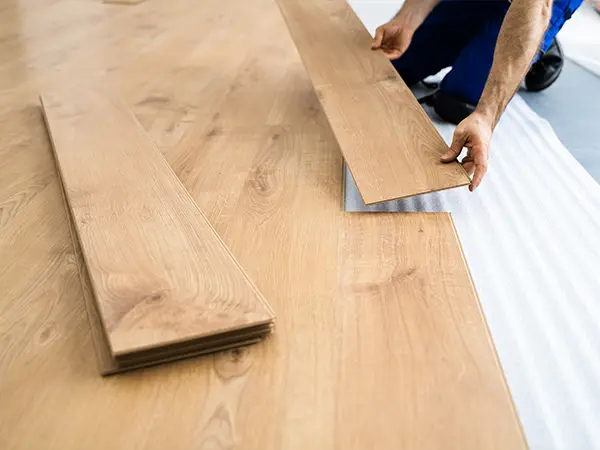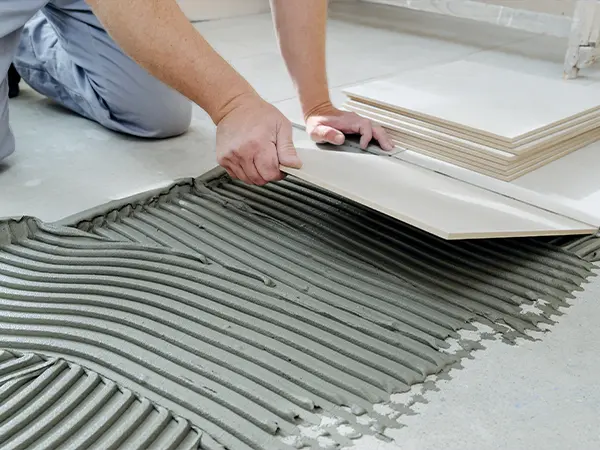 Truth be told, tile floors are some of the most efficient flooring options our customers choose, but it's also the most expensive. They're durable, easy to clean, and come in a variety of styles and colors.
Large porcelain or ceramic tile are definitely worth looking into, but so are marble or quartz tile floors if you have the budget.
There are a lot of options to choose from when it comes to flooring, so don't feel like you have to stick with your hardwood floor. If they're starting to show some wear and tear, or if you're just not a fan of them, consider replacing them with an entirely new material.
If you're still in love with your wood floors, that's okay too! Refinishing them will fix most of their visible issues, but if the wear and tear is more serious, you might need a wood floor restoration or to replace hardwood floors entirely.
Here at Randy Stewart Hardwood Flooring, we're experts when it comes to wood floors. We offer professional installation, wood floor refinishing, and restoration services in Summerville, Mount Pleasant, Charleston, and more of SC.
Call us today at (843) 900-4880 to discuss your project and let's schedule an in-depth visit to determine what's the best way to bring your hardwood flooring back to life!