Vinyl plank flooring, or luxury vinyl flooring ( LVP ), is one of the most popular types of flooring on the market these days. It offers a lot of pros for homeowners, such as its affordability and easy maintenance. But there are also some cons to consider before making a purchase. In this article, we'll take a look at both the pros and cons of vinyl plank flooring so that you can make an informed decision about whether it's the right choice for your home.
What Is Vinyl Plank Flooring?
Vinyl plank flooring is a type of flooring quickly becoming a popular choice for residential and commercial properties. LVP is a composite product that consists of several layers. The bottom layer is a "backer board" made of PVC for stability. The central core is what makes most LVPs "water-resistant" rather than "waterproof."
The vinyl layer on top is printed with the pattern and color. On top of it, all is the most critical layer – the wear layer. The wear layer is what protects the flooring from scratches, scuffs, and stains. It is also what gives LVP its natural luster and easy maintenance properties. When choosing vinyl plank for your next project, be sure to consider the thickness of the wear layer – the thicker the better!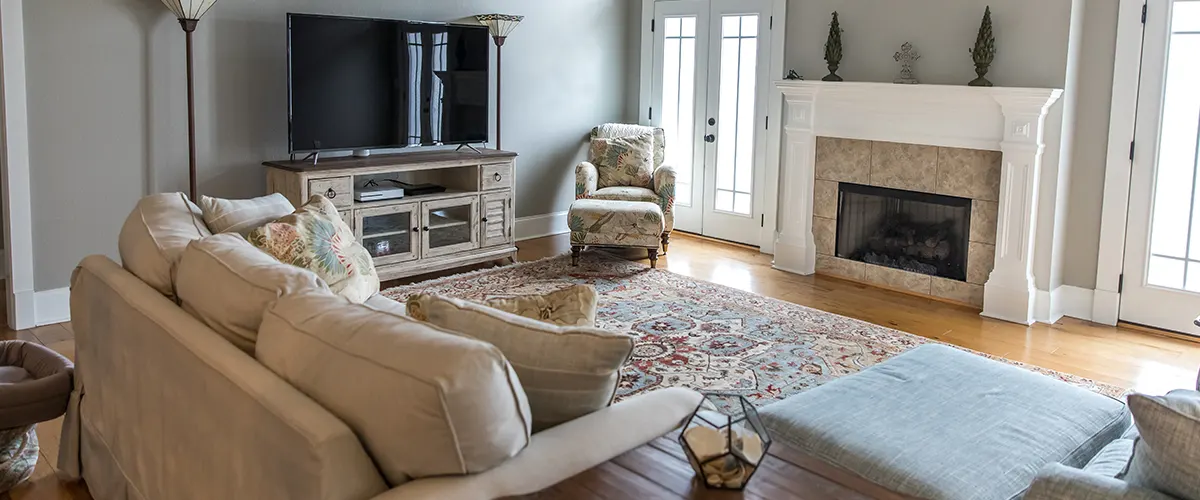 Vinyl Plank Flooring: Pros
One of the main advantages of vinyl sheet flooring is that it is easy to install. This type of flooring does not require any complicated installation techniques, such as hammering or sawing. Most sheet vinyl or laminate flooring comes with a "peel-and-place" backing, which is a self-adhesive that you can simply remove and press onto the floor. This makes vinyl composite flooring an excellent choice for those who want to do an easy home renovation.
There are many reasons to choose luxury vinyl flooring over wood floors for your home, but by far the most significant is its affordability, as opposed to hardwood flooring. LVP tends to be anywhere from five to ten times less expensive than the genuine article, making it a great choice for budget-conscious homeowners.
Additionally, installation is much easier and less costly than other types of flooring, further adding to the appeal of luxury vinyl tile. With its combination of beauty, durability, and cost-effectiveness, it's no wonder that luxury vinyl flooring is one of the most popular choices on the market today.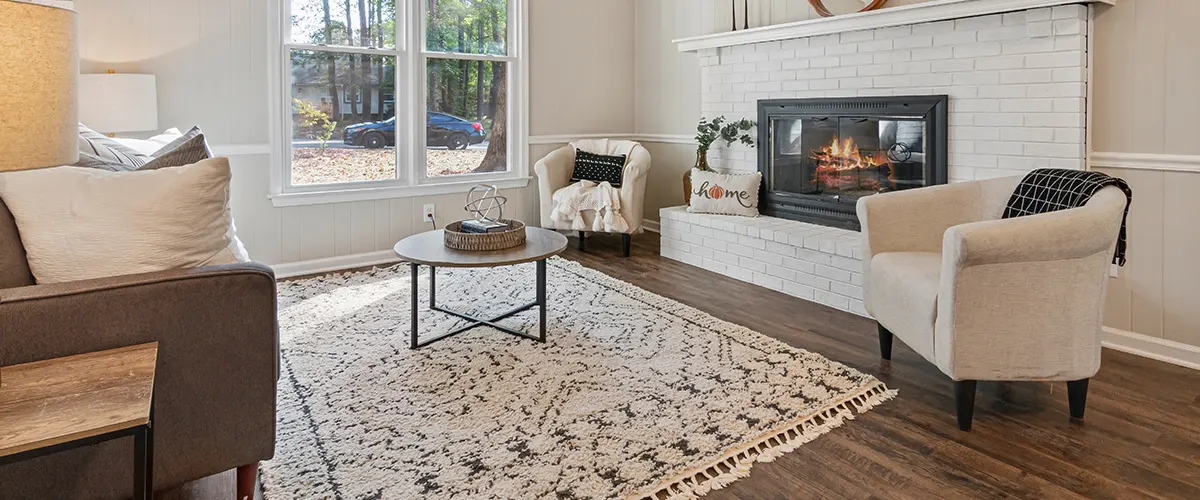 Many people shy away from luxury vinyl floors because they think they will be difficult to maintain. However, nothing could be further from the truth. Luxury vinyl floors are actually very easy to take care of. Regular sweeping and a weekly once-over with a damp mop are usually all that's needed to keep them clean.
Steam cleaning is not recommended, as it can damage the flooring. It is also relatively easy to do with luxury vinyl if repair becomes necessary. When you install the flooring, there is usually a box of extra planks left over. These can be used to replace any damaged ones. So, if you are looking for beautiful and low-maintenance flooring, luxury vinyl should definitely be at the top of your list!
You may not have considered luxury vinyl plank flooring for your home before, but it really is worth taking a second look. LVP flooring has come a long way in recent years, and now it comes in a wide variety of colors, patterns, and textures. It is also less expensive than hardwood, stone, or tile flooring, but it looks just as luxurious. Plus, the textures of LVP flooring are designed to mimic the look and feel of the real thing. So if you are looking for an affordable and stylish flooring option, luxury vinyl plank flooring is definitely worth considering.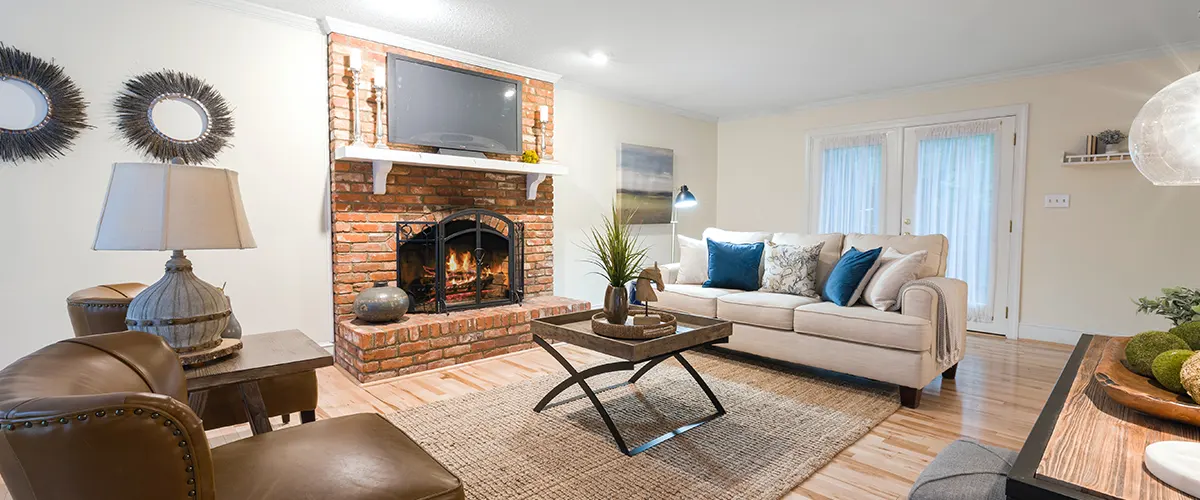 Vinyl Plank Flooring: Cons
While the look and feel of luxury vinyl plank flooring have come a long way in recent years, the quality can still vary, even among the top brands. That's why it's important to consider the construction and thickness of the product when choosing the best luxury vinyl plank.
Thicker vinyl flooring is always best since it's more durable and resilient. And look for rigid-core vinyl, with four layers of material for added strength. With so many options on the market, it can be tough to know where to start. But armed with a little knowledge, you can find the perfect luxury vinyl plank flooring for your home.
Once you've installed your new floor, you're going to want to enjoy it for many years to come. But what if you change your mind later on? Can vinyl plank flooring be difficult to remove?
The answer is that it can be difficult to remove, depending on the type of glue that was used to install it. If the adhesive is strong, removing the flooring will take some effort. However, it is possible to do it yourself without professional help. Just be prepared for a lot of hard work!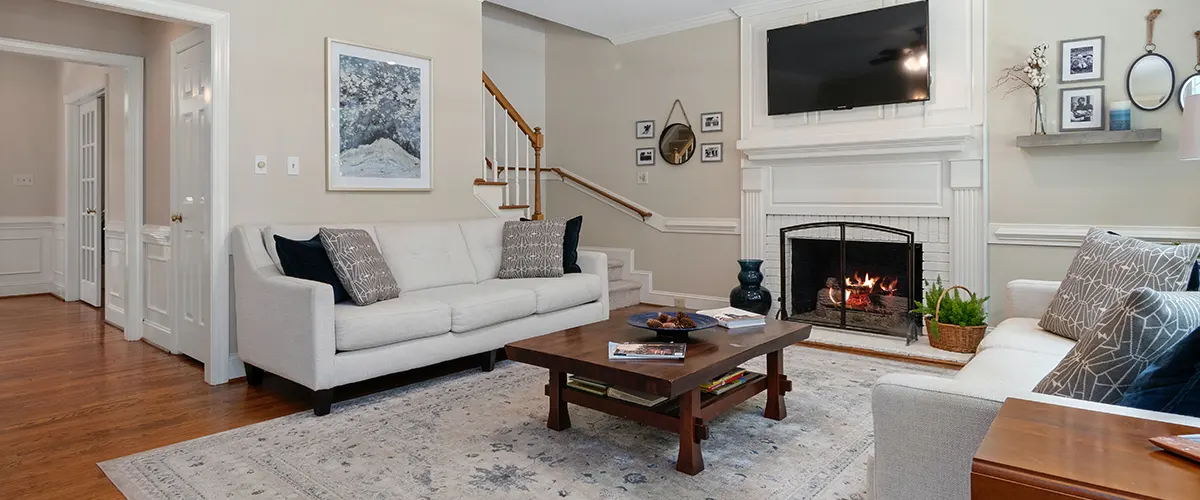 When it comes to choosing vinyl planks for your home, it's important to consider all of your options. Some of the less expensive brands might not have UV-resistant protective layers, which can lead to fading in areas that get a lot of sun exposure.
This is why it's crucial to choose a brand that offers this type of protection. In addition, you'll want to make sure that the vinyl plank floor you select is durable and easy to maintain. With so many options on the market, taking the time to do your research can help you find the perfect flooring for your home.
If you're looking for a new flooring material that is affordable, easy to install, and looks great, vinyl plank flooring may be the perfect choice for your home. We hope this article has helped you learn more about this wonderful product and its many benefits. If you have any questions or would like to discuss your specific needs in further detail, please don't hesitate to get in touch with us – we would be happy to help!