Painting your floors can be a great way to add some personality and color to your home. Not only are painted floors a cost-effective way to give your space a new look, but they're also surprisingly durable and easy to maintain. In this blog post, we will discuss a few essential things you need to know before painting hardwood floors!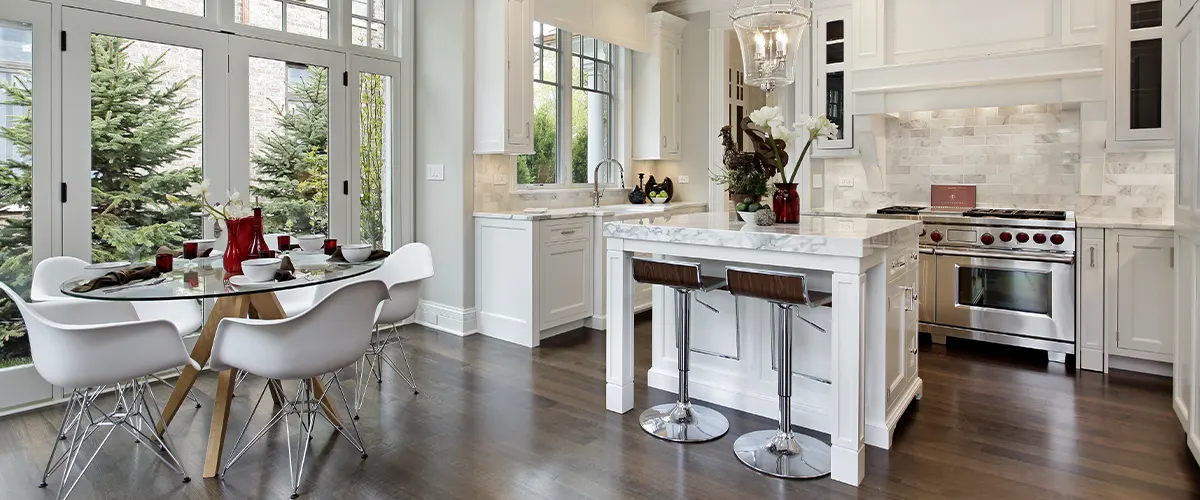 The Benefits of A Painted Wood Floor
When it comes to flooring, there are a few options that people commonly choose from. Wood flooring is a popular option, and there are different ways to paint wood floors. The benefits of painting a wood floor are many.
One of the benefits is that you can change the color of your floor very easily. If you get tired of the color, you can paint it a different color very easily. This is not possible with most other types of flooring.
Another benefit is that painting a wood floor can make it look new again. If your wood floor is starting to look a little worn, painting it can make it look new again. This can be a great way to save money since you don't have to replace the floor altogether.
Not to mention, painting a wood floor is a great way to protect it. When you paint a wood floor, you are putting a protective coating over the top of it. This will help keep the floor from being scratched or damaged.
What To Ask Yourself Before Painting Hardwood Floors
How Long Will You Stay In Your Home?
Before you run to the paint store to get hold of the best product for painting wood floors, you have to ask yourself this question: "How long will I actually live here?". Paint can be a great way to spruce up your home and add a personal touch, but it's not always the most practical option. Hardwood floors are notoriously difficult to paint, and the results are often less than perfect.
Additionally, once you've painted your floors, it can be very difficult to remove the paint. If you're not planning on staying in your home for a long time or if you're a renter, then having freshly painted wood floors isn't the best idea for you. So keep that paint brush hidden for now and if you ever decide to give your laundry room a new paint color, go for it. But painting your entire floor in each room may be too much for the time being.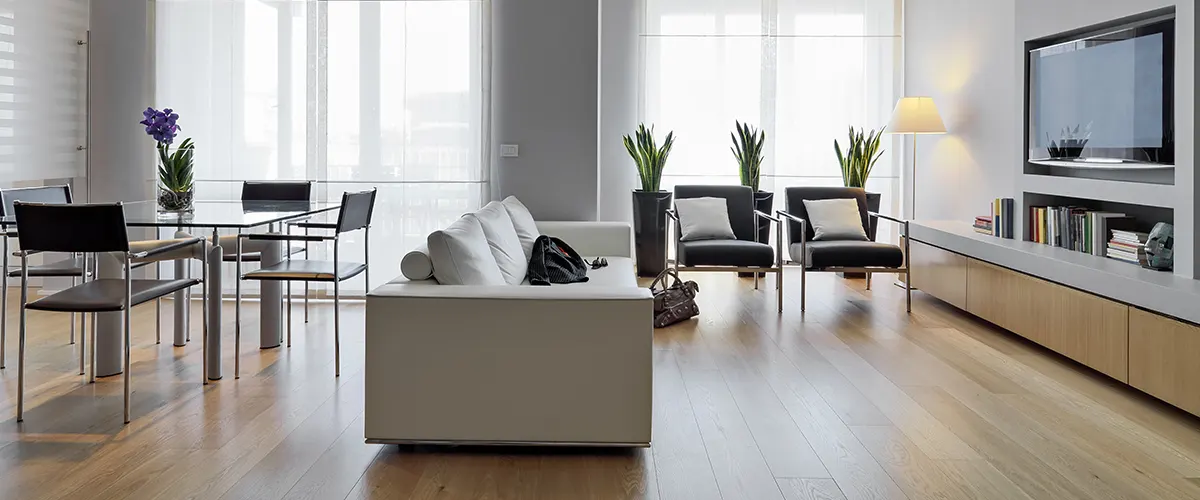 How Much Foot Traffic Does Each Room Have?
When it comes to painting your floors, there are a few things you need to take into account. First, think about the amount of foot traffic the space gets. If it's a high-traffic area, like a hallway or playroom, you'll want to steer clear of painting the floors. The paint will likely peel and chip with all that foot traffic.
And if you're painting your floors a light color, those chips and discolorations will be even more noticeable. The same goes for spaces that tend to be humid, like bathrooms or laundry rooms. The humidity will cause the paint to bubble and peel. So, unless you're prepared to touch up the paint on a regular basis, it's best to steer clear of these spaces as well.
How Long Will The Project Take?
When you're considering painting your floors, it's important to factor in the amount of time that the project will take. A thorough cleaning and prep job is essential for ensuring that the paint will adhere properly to the surface. In addition, you'll need to allow for adequate drying time between coats – at least 12 to 24 hours per coat.
If you don't have the time or patience to complete the project over several days, it's best to hire a professional painter who can do the job quickly and efficiently. In the end, a beautiful painted floor is worth the effort – but only if you're prepared to put in the time and effort required to achieve flawless results.
How Damaged Are The Floors?
According to NWFA, if your floors are significantly damaged, you may not be able to sand them sufficiently to allow for staining. In this case, painting may be a better option. Over time, sanding can wear down the wood, making it thinner. This can make it difficult to stain the floor without leaving behind streaks or inconsistencies accurately. With paint, however, you can achieve a more even and polished look. So if your floors are too damaged for staining, don't despair – painting may be the best solution for you.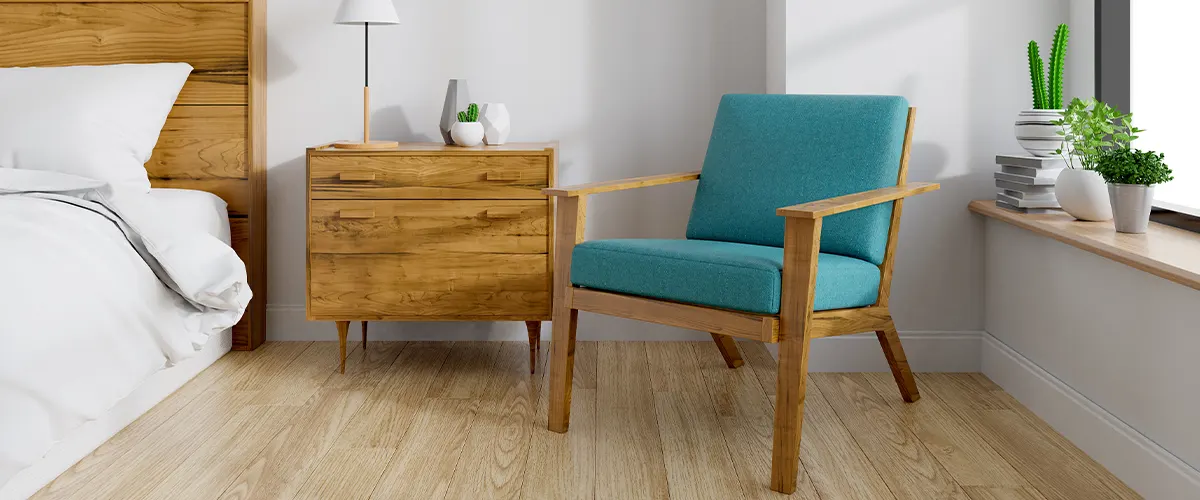 What Kind Of Paint Color Do You Want?
It's true that paint can help to even out the color of a floor and make it more consistent. However, it's important to keep in mind that paint also has the potential to hide the wood grain. Some people may prefer this look, but others may want to see the natural grain of the wood. Ultimately, it comes down to personal preference. If you're unsure about which route to take, it might be worth talking to a professional flooring specialist before painting floors. They can help you weigh the pros and cons of each option and make a decision that's right for your home.
So, if you're looking for a way to give your hardwood floors a new look without spending too much money, consider painting them. Just make sure you choose the right paint and primer for your flooring material and take into account the finish of your floor. There are plenty of tutorials online that can help you with the process, but if you need more assistance or have any questions, feel free to get in touch with us. We would be happy to help!