Hardwood Floor Restoration In Mount Pleasant SC
Looking to make your wood floors look great again?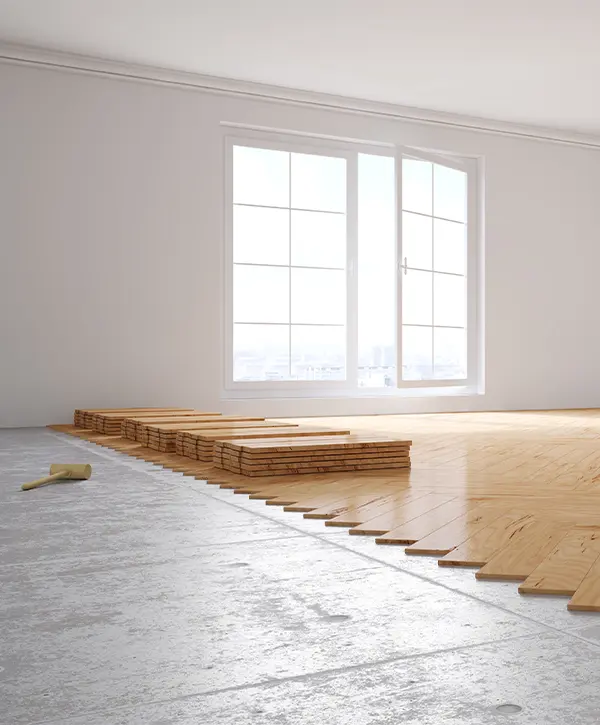 Hardwood floors are an excellent way to add value and beauty to your home, but they will eventually need to be replaced or restored. The sooner you'll take action, the sooner you'll reap the benefits.
The best place to go for your hardwood flooring restoration is Randy Stewart Hardwood Floors! We're professional specialists with a dedication and enthusiasm for what we do, as evidenced by our membership in the National Wood Floors Association.
If you're looking to give your wood floors their old shine back, we're some of the best people in Mount Pleasant to trust with your flooring needs.
Get Your Complete Floor Restoration Service With Pros
No matter if your wood floor restoration is part of a bigger project, we're here to prove that our craftsmanship and way of doing things are a premium, complete service!
Here's what makes Randy Stewart Hardwood Floors the best in Mount Pleasant!
Your Superior Flooring Restoration Is Here!
A flooring project should be straightforward as well as a good investment. You'll get the best of both worlds when you partner with a professional who can do first-rate work while still letting you hold the reins.
Instead of springing for new wood floors, take advantage of our high-quality restoration services to make your current floors look brand new again.
We have the experience and know-how to turn your home's floor into a masterpiece. We're a family-owned and managed flooring business with years of expertise working with wood floors. We'll prioritize your house, requirements, and preferences throughout the project, resulting in a restoration that will make you love your brand-new looking floors.
Mount Pleasant Homeowners Love Their Restored Hardwood Floors!
Take a look at what homeowners in Mount Pleasant have to say about working with Randy Stewart himself!
Came out same day I called and quoted with multiple flooring options. Eventually had him refinish existing hardwoods.
I was in surgery the three days they were doing it, and I never had to worry about anything. Very punctual, very professional.
I absolutely recommend this company.
Feel free to message me for more, but this company was the real deal.
Randy and his team refinished and added to our 20 year old wood floors. Our floors were the typical orange-colored pine thin planks with some small areas of damage.
The result was stunning, a huge facelift for our home. The floors look like new and the additional portions match perfectly.
Randy was very responsive throughout the process and cost effective as an extra added bonus! Highly recommend his services.
Here's What's Included In Your Restoration
If you're looking to avoid replacing your wood floor entirely, consider restoring it! Here's a rough outline of what the process will entail:
Old wood flooring will show nails or vast gaps between boards as a result of normal wear and tear. The first step would be to prepare the entire surface for sanding.
This might involve removing and replacing the nails, filling in the gaps with wood fillers, taking off and eventually replacing the skirting, and tarping over anything we don't want to damage.
In any setting – be it a home, school, or office – people will be walking in with dirt and grime. If not cleaned up promptly, the litter and dirt will collect over time on your wood floors and become increasingly difficult to remove. A standard vacuum or mop won't cut it this time; you're going to need something stronger.
At Randy Stewart Hardwood Floors, we specialize in sanding your floors to perfection – even in the smallest and most difficult to reach places. We use heavy and professional machines and tools available to get you the best results possible.
We'll use sandpaper with different types of grit until the floor resembles wood again. After that, we'll continue to the next step.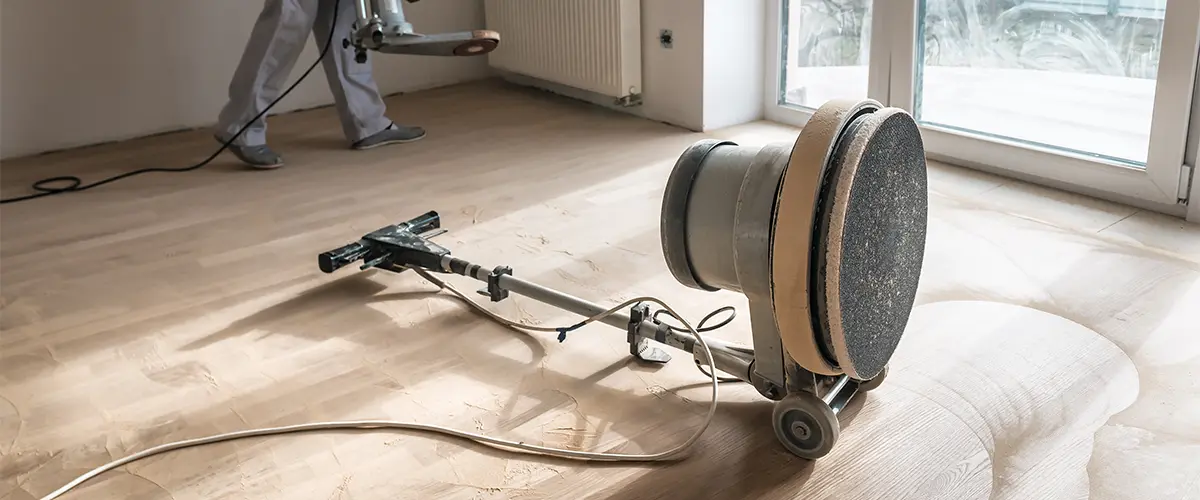 Sealing and treating your wood floor protects it so that you can enjoy its original beauty for many years. With dozens of different sealants to pick from, you're sure to find the perfect one that fits your lifestyle and bring the ideal atmosphere to your home.
Some of the most popular finishes are:
Here's What Your Restored Flooring Can Look Like!
Your neighbors already got their well-deserved upgrade and are now enjoying brand-new looking floors! It's time to get yours!
Enjoy A Seamless Restoration Process
Our flooring restoration process in Mount Pleasant is tailored to your needs and convenience, providing a refreshing change from the daunting task of doing a home improvement. 
Our method of doing things puts you in control, assuring that you receive a high-quality product that meets your expectations.

Request a quote and let's talk!

We start your project as soon as you're ready.

Start walking on brand new hardwood floors!
Frequently Asked Questions
A basic floor restoration of a small room would be around $3k. For a room of around 1,000 square feet, expect to pay around $5k, and everything above 1,500 square feet will cost over $7k. For basic or average space, the price includes prepping, sanding, and finishing, while in larger spaces, our clients also choose a new floor design.
After we visit your home and understand the project's scope of work and the condition of your existing floor, you'll receive a quote for our wood floor restoration services.
Depending on the size and severity of the project, most hardwood floor restoration jobs are completed in a single day. If we find that some sealants need more time to dry or require a second application, then the project will take longer.
Even though some jobs may last a few days, the majority of the work is done on the first day.
We'll always prioritize quality, even if the project takes longer than usual. You'll be let in on everything happening, including any obstacle that we might stumble upon, and we'll get past it together.
Yes! We're one of the few flooring contractors that have earned the National Wood Flooring Association certification, so you're ensured the highest quality when it comes to hardwood floors. We vetted professionals and talented craftsmen to offer you a premium product that'll uplift the mood and look of your entire place!
Reclaim Your Space With A Superior Hardwood Floor Restoration
If you're Mount Pleasant local and have been wanting to restore your hardwood floors for a while now, there's not going to be a better time than this!
Here at Randy Stewart, you're guaranteed excellent results. We'll all work with you directly to ensure that your needs are met and that you're happy with the final product. You can expect a stress-free experience and a beautifully finished space that will completely transform your home or office.
We're changing the flooring industry one project at a time, and we're doing it with the greatest passion. You'll receive:
Increase T Your Home's Appeal With Floors Looking Like New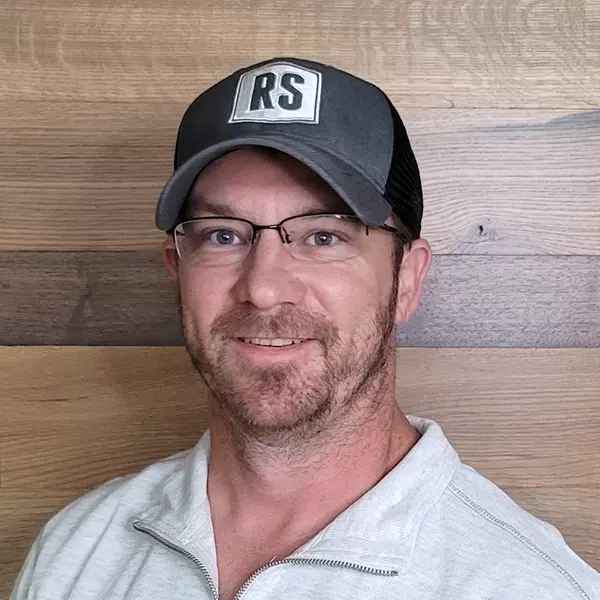 Call us at (843) 900-4880 and let's discuss your upcoming hardwood floor restoration! Or fill out our contact form and we'll reach back to you as soon as possible.