When it comes to flooring, there are a lot of choices out there. You can go with laminate, vinyl, hardwood, or even tile. So which one should you choose? It depends on your specific needs and what you're looking for on a floor. In this blog post, we will compare laminate vs vinyl flooring so that you can make an informed decision about which type of flooring is best for you.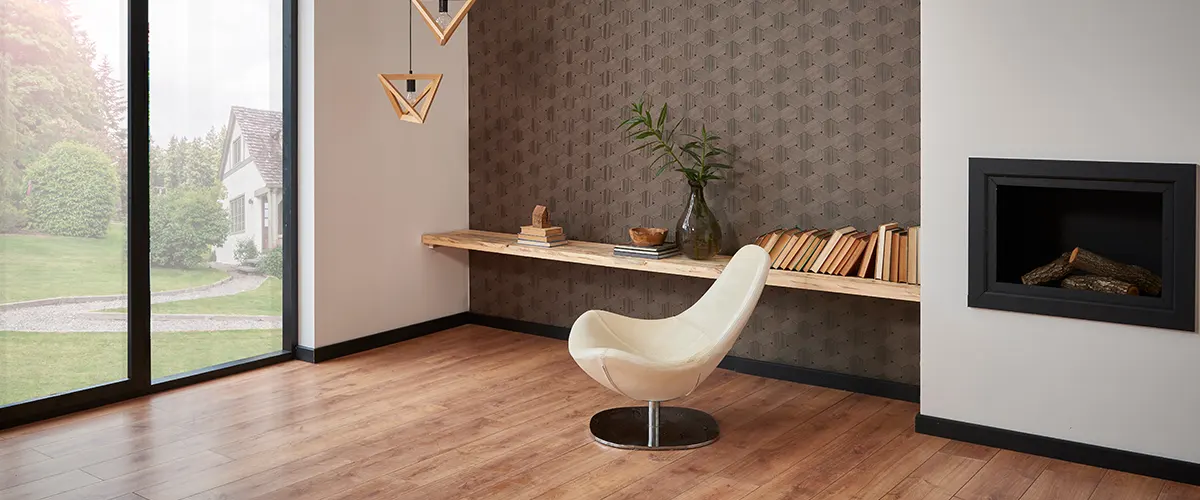 Most standard vinyl flooring is made up of four layers of material, with the backing layer being the bottom one. This layer is generally made from cork or foam and its main function is to act as an underlayment for the vinyl flooring so that you don't have to install another material first. The backing layer also serves as a cushion, making it more comfortable to walk on, and acts as a sound barrier to keep noise levels down.
When choosing vinyl flooring for your home, it's important to consider all of the different features and benefits that the different layers provide. By understanding the role of each layer, you can be sure to choose a product that will meet your needs and provide you with the best possible results.
What is Laminate Flooring?
Laminate flooring is a popular choice for many homeowners because it is durable and affordable. Unlike natural flooring options like wood, stone, or cork, laminate is a synthetic material made up of four different layers—wear, décor, core, and backer—sealed together in the lamination process.
The décor layer is a printed image that can recreate the look of more expensive flooring types like wood, tile, or stone. Laminate flooring is easy to clean and maintain, and it is available in a variety of colors and styles to suit any home décor. If you are considering laminate planks for your home, be sure to consult with a professional to ensure that it is the right choice for your needs.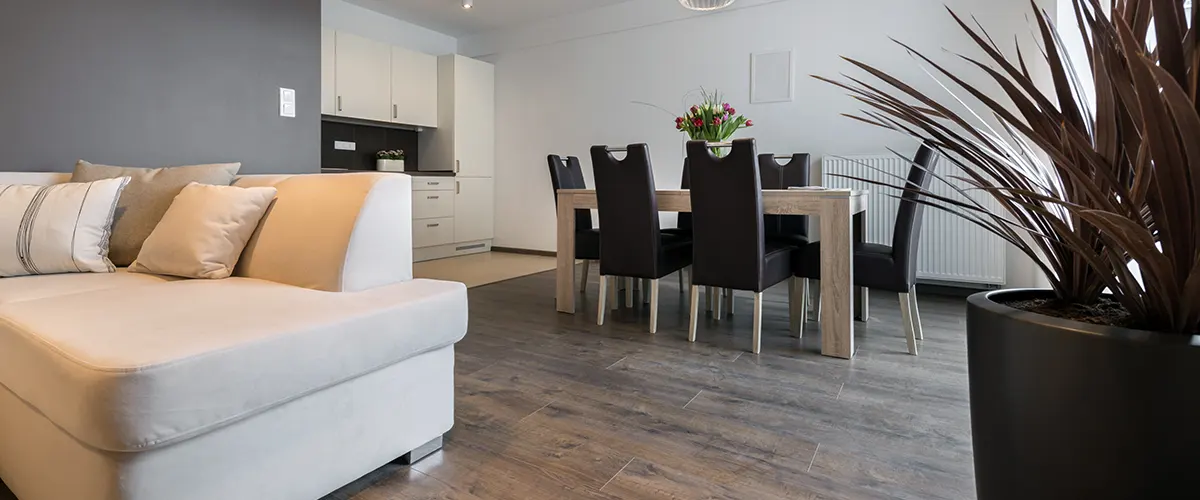 Laminate vs Vinyl: What Looks Best In Your Home?
When it comes to laminate and vinyl flooring, both have their own unique benefits and drawbacks. From appearance and comfort to maintenance and care, we'll cover everything you need to know about these types of flooring so you can make the best decision for your home.
Appearance: Vinyl Flooring
When shopping for vinyl plank or tile flooring, you may notice that some options look more realistic than others. This is generally due to the quality of the flooring. Higher quality vinyl flooring usually has an image or photo layer under the hard, clear wear layer. This image is usually of a wood species (for example, oak, maple, or hickory) or, less commonly, stone. The image gives the luxury vinyl flooring a realistic look and feel.
Not all vinyl flooring has this realistic look, though. Older and lower-priced sheet and tile vinyl flooring doesn't have the same realistic look like higher quality options. When choosing vinyl plank, be sure to consider the quality of the product to get the look you want.
Appearance: Laminate Flooring
When it comes to laminate floors, one of the most notable features is their appearance. You can find nearly every color, species, and variety of natural wood floors and stone flooring in laminate form. There is an option for everyone from hand-scraped and rustic looks to reclaimed wood.
Laminate flooring can also be found in various finishes, including multi-tonal, natural, whitewashed, and more. No matter what your personal style may be, there is sure to be a laminate floor that is perfect for you. And because it is so durable and easy to maintain, you can enjoy your new floors for years to come.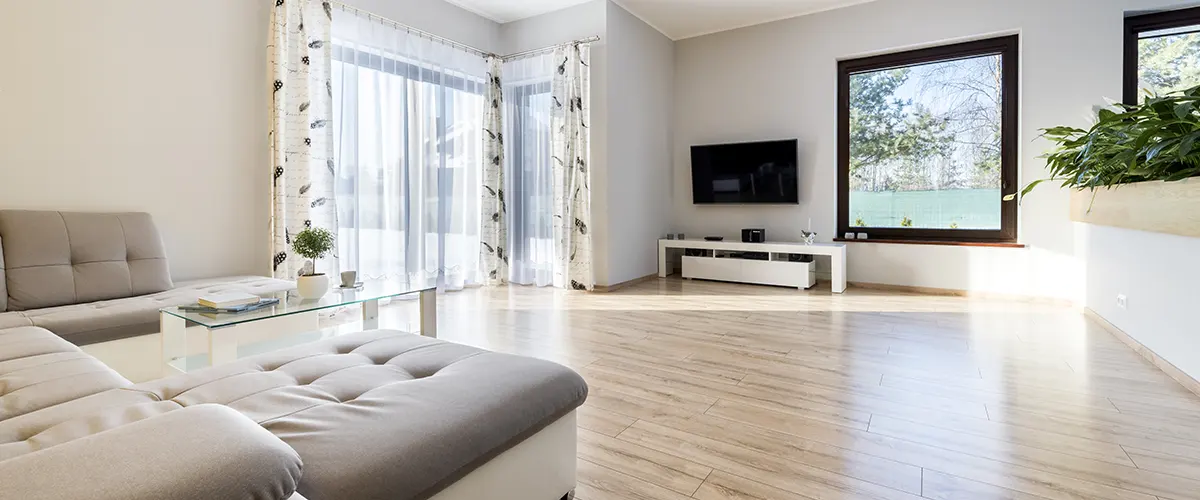 Vinyl and Laminate Flooring: Similarities
Laminate and vinyl are two of the most popular flooring materials on the market, and for good reason. Both are durable, easy to clean and come in a variety of colors and designs. Here's how they are similar:
Laminate and Vinyl Flooring: Differences
It can be difficult to tell the difference between vinyl or laminate flooring because their installation methods are similar and they both feature realistic depictions of wood, stone, and other natural materials. Here's how they are different:
So, what's the verdict? Laminate or vinyl flooring – which is best for your home? The answer really depends on your specific needs and budget. If you want a floor that looks like wood and is affordable, laminate may be the best option for you. But if you're looking for a more affordable, easy-to-install option that still has a natural look and feel, vinyl may be better suited for your needs. Give us a call today to discuss your options in detail and we would be happy to help you choose the perfect flooring solution for your home!