When it comes time to replace the flooring in your home, the decision can be difficult. Do you go with a timeless classic like hardwood, or something more affordable and trendy like laminate? In this blog post, we will explore everything about laminate vs hardwood flooring so that you can make an informed decision about which is right for you.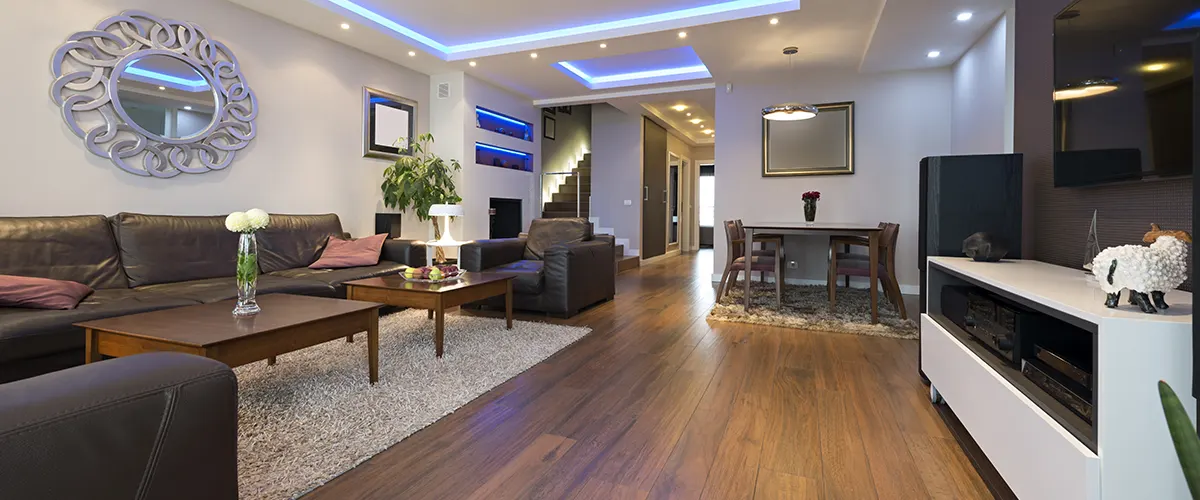 What is Hardwood Flooring?
Engineered hardwood flooring is a natural material made from wood planks. It is a popular choice for flooring because it is beautiful, durable, and timeless. Hardwood floors can be stained to match any color scheme, and they can also be refinished if they become scratched or damaged. One downside to hardwood flooring is that it is a more expensive option.
What Is Laminate Flooring?
Laminate flooring is a type of flooring that is made to look like wood. It is a more affordable option than hardwood, and it is also durable and resistant to scratches and stains. Laminate flooring is a great choice for families with children or pets, as it is easy to clean and maintain.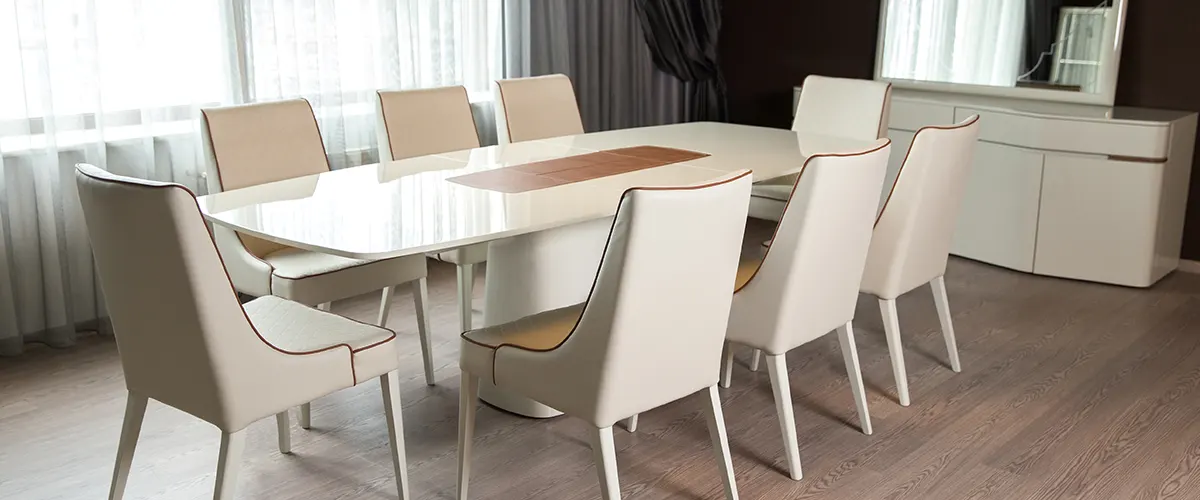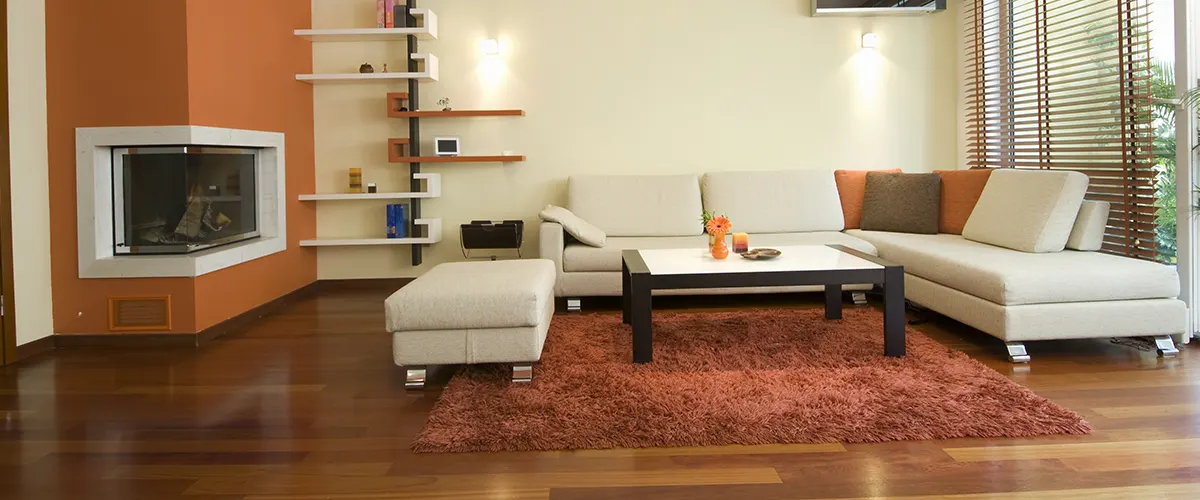 Appearance: Laminate vs Hardwood
The appeal of hardwood floors is far-reaching. Many people love the look of solid wood floors because they are classic and elegant. Laminate flooring is often made to imitate hardwood's graining and colors. It is also sometimes designed to look like stone.
Laminate flooring is a synthetic fiberboard product. It is usually made of four layers: a stabilizing layer at the bottom that resists moisture, a layer of treated high-density fiberboard, a photographic pattern layer that provides a surface design, and a clear melamine resin layer at the top that helps protect the laminate flooring. This type of flooring is a great option for people who want the look of hardwood floors without the high price tag.
Durability: Laminate vs Hardwood
Although solid hardwood flooring is often touted for its durability, it generally requires refinishing every 5 to 10 years in high-traffic areas.
In contrast, high-quality laminate flooring boards can retain their like-new appearance for decades with only the occasional cleaning. Laminate floors are made of layered synthetic materials that are fused together under high pressure. The top layer is a tough transparent wear layer that protects the design layer beneath. The core layer is composed of high-density fiberboard that gives the flooring strength and stability. The bottom layer, or balancing layer, provides a smooth backing and helps to prevent the floor from expansions and contraction due to changes in temperature or humidity.
Thanks to their tough construction, laminate floors can withstand heavy traffic and resist fade, staining, and scratches. So if you're looking for a low-maintenance flooring option that will still look great after years of use, laminate may be the right choice for you.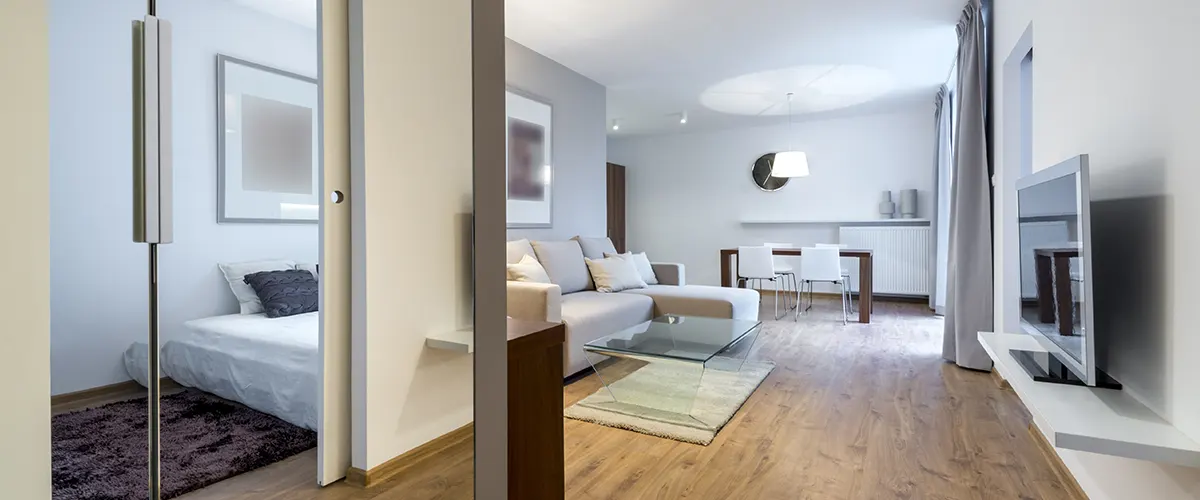 Upkeep: Laminate vs Hardwood
includes vacuuming, sweeping, and cleaning up any spills that occur. However, hardwoods are more susceptible to damage from spills than laminate floors.
For example, red wine can permanently stain a solid hardwood floor, whereas it may only leave a temporary mark on a laminate floor. In addition, hardwoods are more likely to be scratched by pets or small children. While this is not necessarily a deal-breaker for hardwoods, it is something to keep in mind when making a decision between the two materials. Ultimately, the best flooring material for your home will depend on your specific needs and preferences.
Get Help Choosing Between Laminate and Hardwood Flooring
So, which is the best flooring option for you — laminate or hardwood? The answer to that question depends on your specific needs and budget. Both types of flooring have their pros and cons, so it's important to weigh the options before making a decision.
If you're still not sure which type of flooring is right for you, consult with a professional installer or contractor. After all, both hardwood and laminate flooring have their charm and it can be hard to make choice. We can advise you on what works for you based on your individual needs and preferences. Get in touch with us if you want help choosing between laminate and hardwood-we would be happy to assist you!