Do you want to install laminate flooring on your own? It's easy, and after reading this post, you'll know everything you need to get the job done. Laminate flooring is a popular choice because it looks like real wood, but it's much easier to maintain. This post will discuss the steps involved in installing laminate flooring and some tips to make the process go more smoothly. Let's get started!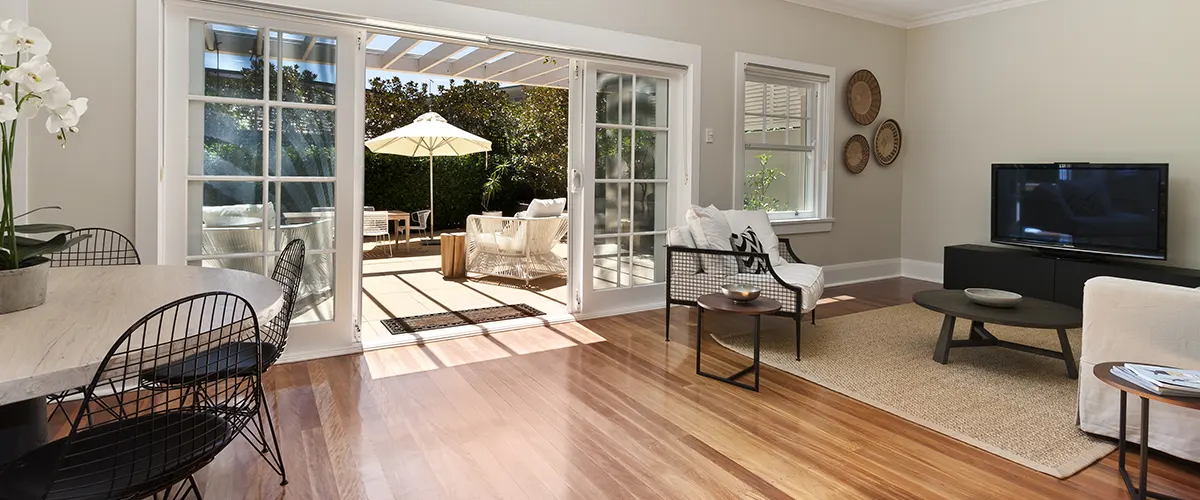 What Is Laminate Flooring?
Laminate flooring is a popular choice because it looks like real wood, but it's much easier to maintain and more resistant than hardwood floors. Laminate floors consist of a fiberboard core with a photograph of wood grain printed on it. A plastic coating is applied to the top and bottom of the board, and then a sealant is applied to protect the surface. Laminate flooring is a dry installation, which means that no grout or mortar is needed. The boards simply snap together and lie in place.
The Benefits of Laminate Flooring
Laminate flooring is a popular choice because it offers many benefits that other flooring materials can't match. Here are some of the key benefits of installing laminate flooring in your home:
1. Laminate is easy to maintain.
Unlike hardwood floors, which require regular polishing and staining, laminate floors can be easily cleaned with a vacuum or mop.
2. Laminate floors are durable
Laminate is also resistant to scratches and dents, making it good for high-traffic areas.
3. Laminate floors are easy to install
Laminate flooring installation can be done quickly and easily, which means you can do it yourself without having to hire a professional.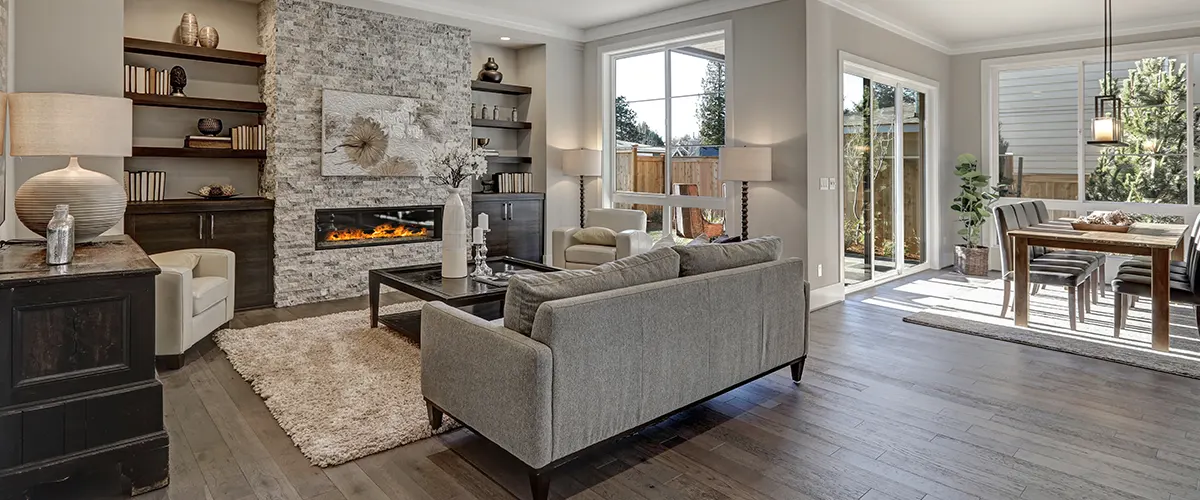 Tools and Materials Needed
To install a laminate floor, you will need the following tools:
You will also need the following materials:
Before you begin to install laminate wood flooring, you need to prepare the room. Start by removing any existing flooring and baseboards. If there are any nails sticking up, use a hammer to knock them down. Next, clean the subfloor and make sure it is free of dirt, dust, and other debris. Once the room is prepped and ready to go, you can begin installing the underlayment.
Installing The Underlayment
The underlayment is a foam material that provides cushioning and sound-dampening. It is important to install the underlayment before installing the laminate boards, so don't skip this step! To install the underlayment, simply roll it out across the floor and cut it to size with a utility knife. Make sure you leave about ¼ inch of space around the perimeter of the room so that the boards can expand and contract.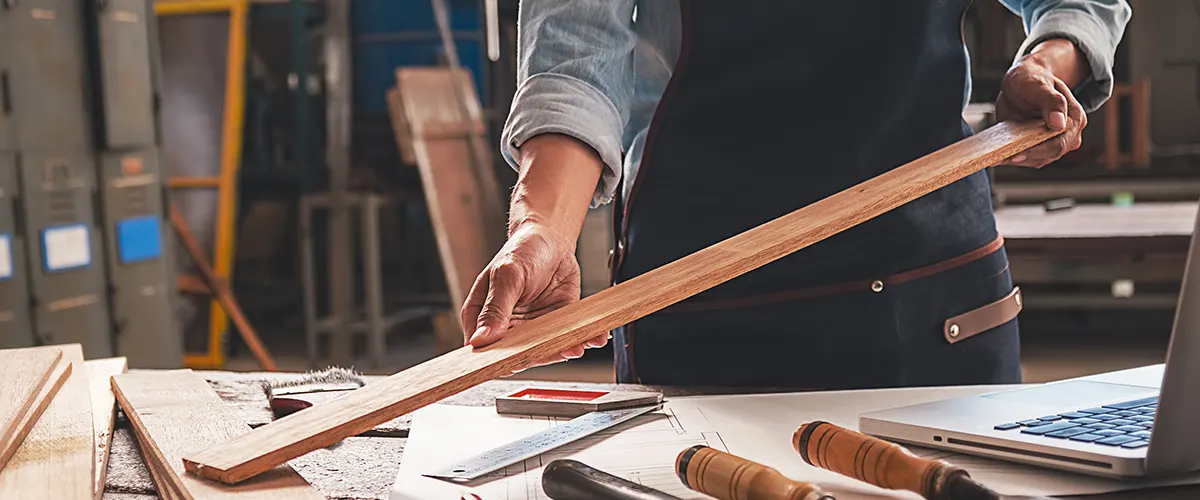 Installing Laminate Flooring
Now it's time to install the laminate flooring! Start by laying the first row of boards along one wall, making sure that the end boards are at least ¼ inch away from the wall. You may need to use a saw to cut the boards to size. Once the first row is in place, continue installing the rest of the boards by snapping them together. Make sure you use a level to check that the boards are even as you go.
Once all of the laminate boards are in place, you can install the trim and transition strips. The trim goes around the edges of the room, and the transition strips go where the laminate meets a different type of flooring. You can find these materials at your local hardware store. To install them, simply use a hammer and nails or screws to attach them to the floor.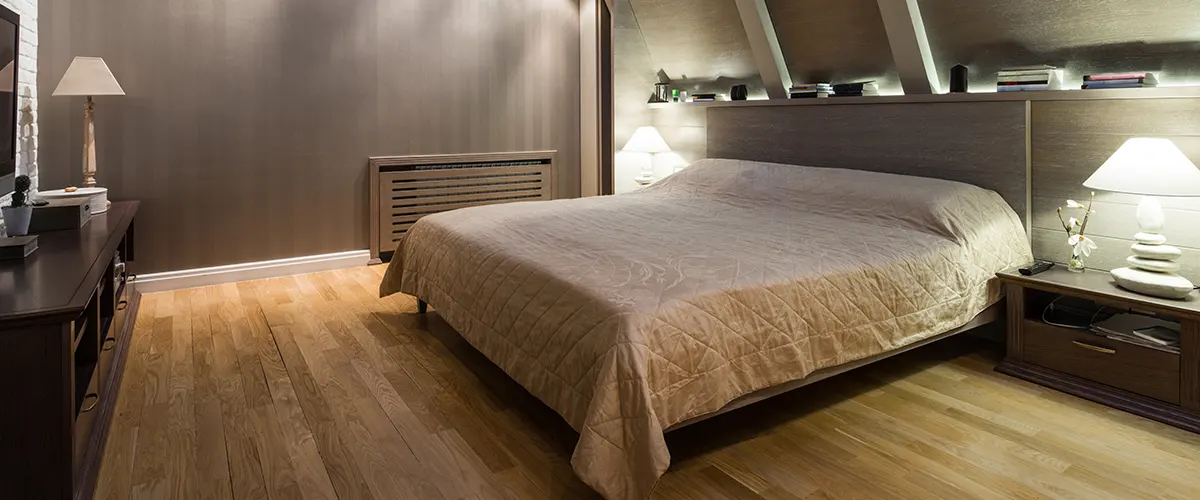 Installing laminate flooring can be a daunting task, but with the right tools and instructions, it can be done easily. As opposed to hardwood flooring, opting for laminate is a great choice if you have children and pets and want your flooring planks to last.
If you want the help of professionals, we're more than happy to walk you through the entire process, from selecting the right type of flooring for your needs to avoiding common installation mistakes to taking care of your new floors. And if you still have questions, don't hesitate to get in touch with us – we'd be happy to assist you every step of the way!