Installing sheet vinyl flooring can be a daunting task, but it doesn't have to be. With a few tips and tricks up your sleeve, you can have a perfect installation that will last for years.
In this blog post, we will teach you how to install sheet vinyl flooring in your home. We'll give you some helpful tips and show you how to avoid common mistakes. So don't fear the vinyl sheet—read on to learn how to install it like a pro!
What Is Sheet Vinyl Flooring?
Sheet vinyl flooring is a popular flooring choice for many homeowners. It is durable, water-resistant, and easy to clean. Sheet vinyl flooring is available in a variety of colors and styles, so you can find the perfect flooring to match your home's décor.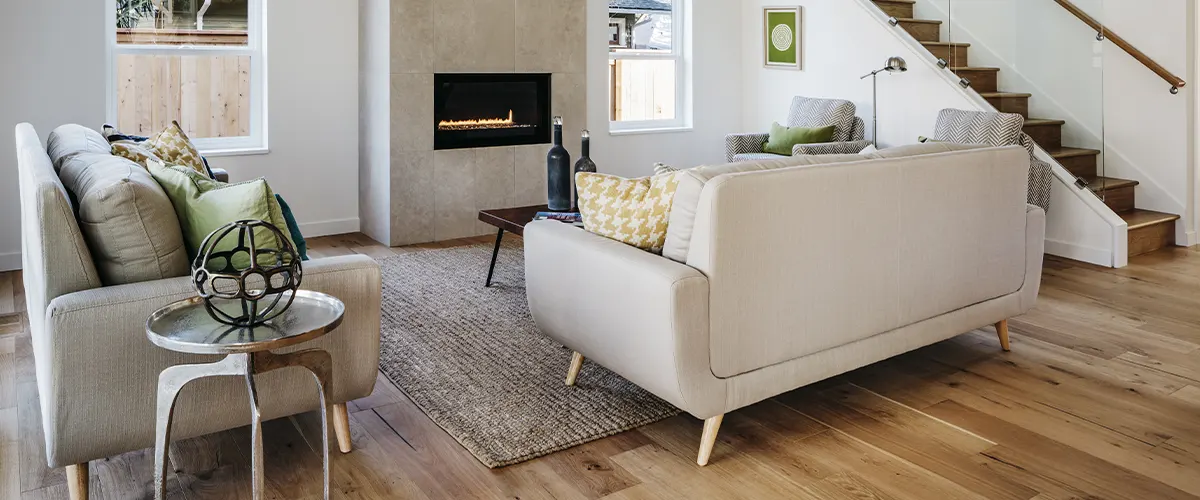 Vinyl Flooring vs Wood Flooring
When it comes to flooring, there are a variety of options to choose from. You can go with traditional wood floors, or you can opt for a more modern vinyl floor. So, which is the better option? Here is a look at the pros and cons of vinyl floors vs wood floors:
Depending on how you decide to approach this project, here are all the materials needed for installing a new vinyl floor:
How To Install Vinyl Sheet Flooring
Sheet vinyl flooring is installed in much the same way as other types of flooring. The first step is to remove any existing flooring and prepare the subfloor.
Once the subfloor is prepared, you will need to measure and cut the vinyl sheet to size. After cutting the vinyl sheet, you will need to apply an adhesive to the back of the sheet. Then, simply place the vinyl sheet onto the subfloor and smooth it out.
Once the vinyl sheet is in place, you can trim any excess material around the edges of the room. You will need to install a transition strip at doorways to create a seamless transition between rooms to finish the installation and have a smooth surface. Tips on How To Install Sheet Vinyl Floor
Vinyl flooring installation is a relatively easy task, but there are a few things to keep in mind.
First, be sure to measure the room carefully before cutting the vinyl sheet and redoing your entire floor. It is better to err on the side of caution and cut the sheet too big than too small.
Second, be sure to apply the adhesive evenly to avoid any bubbles or wrinkles in the vinyl sheet. Especially if you decide to redo your bathroom floor.
Third, take your time when trimming the vinyl sheet around the edges of the room. A neat and clean installation will give your existing floor a polished look.
If you're looking to install vinyl flooring in your home, be sure to follow these steps for a smooth and seamless installation. We highly recommend enlisting the help of a professional if you're not confident in your DIY skills – get in touch with us if you need assistance!