The Best Hardwood Floor Installation In Hanahan SC
Ready to start your hardwood floor installation? Don't miss the best shot at doing it!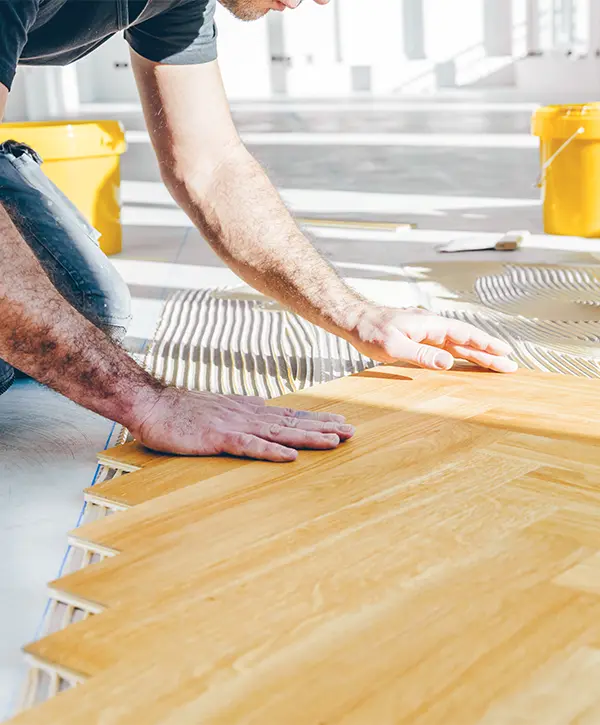 You deserve the best hardwood floor installation in Hanahan SC, and luckily for you, that's exactly what we offer.
Randy Stewart's Flooring is the best choice for any homeowner who wishes to upgrade their floors. We place high importance on being honest, having integrity, and communicating openly with our customers so that working with us is always a smooth process.
We strive to exceed our expectations and give you the finest wood flooring possible, along with a great experience that'll want you redo all the floors in your home!
Get Quality Wood Floors And Uplift Your Entire Home
We're not just stopping at installing a beautiful floor. We're offering more than most other contractors in Hanahan offer, which is what makes us the smarter choice.
Because you're our main priority, you'll also receive:
Let The Best In The Industry Take On Your Project
Hanahan's hardwood floors installation industry has lagged behind for years. In fact, there are very few flooring contractors in Hanahan that are worthy of your trust and that provide a complete and high-quality service.
Working with Randy Stewart ensures you're getting a certified professional with over 20 years of experience in carpentry and wood floors.
Randy's commitment to delivering stunning hardwood floors will leave you speechless and excited to see your project come to life. Your needs and tastes come first, which is why you'll be blown away by your new hardwood floors.
Check out our hardwood floor installation offer in Hanahan! Enjoy premium and high-quality work that'll make your floors look brand new.
Our Customers In Hanahan Love Their New Wood Floors!
After hundreds of households served, people are starting to really see the craftsmanship we provide. They love a beautiful wood floor, and they know we're the right fit for any flooring job!
Randy & his crew are true professionals. They did an incredible job removing the old floors & installing almost 2000 sq ft of new floors.
The floors look absolutely amazing. We are so happy. I cannot say enough about Randy.
Starting day one he went out of his way to help us in every way possible. He coordinated & worked with my other contractors to make everything go extremely smooth.
Honestly wish all contractors were as great as Randy & his crew. Thank you for making our forever home look amazing.
Randy and his team refinished and added to our 20 year old wood floors.
Our floors were the typical orange colored pine thin planks with some small areas of damage.
The result was stunning, a huge facelift for our home.
The floors look like new and the additional portions match perfectly.
Randy was very responsive throughout the process and cost effective as an extra added bonus!
Highly recommend his services.
Type Of Upgrades And Materials
If you're considering hardwood flooring for your Hanahan home, here are a few materials to keep in mind.
The majority of homeowners select real wood as their first choice. This is actual wood that helps your area reach its full potential.
Because it is more expensive than other alternatives, solid hardwood may boost the value of your property. Hickory wood, American cherry wood, American walnut, pine, birch, and Douglas Fir are some of the types of hardwoods available.
The installation of real wood is a little more difficult than other alternatives, but the perks you'll be getting are well worth it.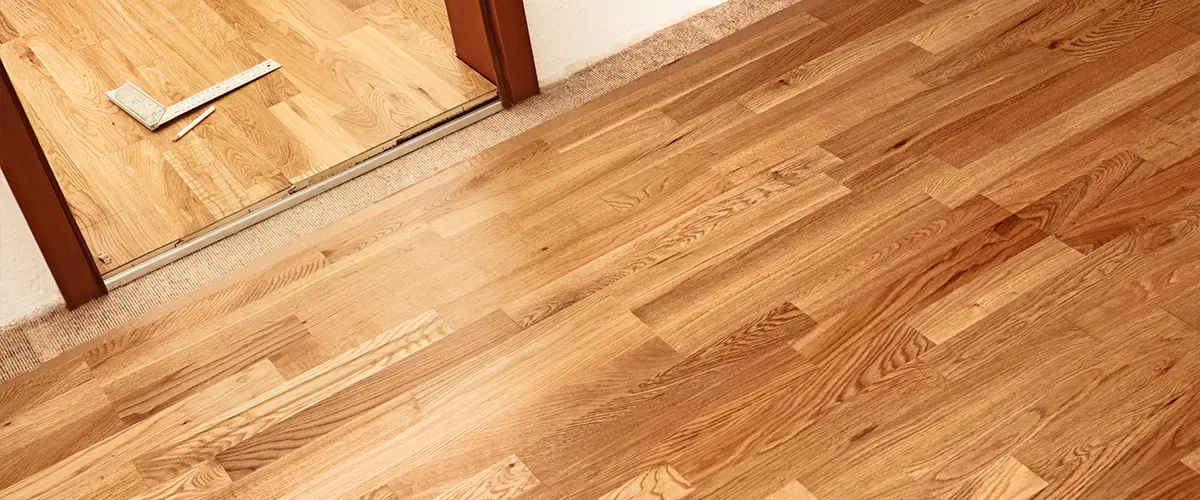 Engineered Hardwood Flooring
Engineered hardwood flooring is a manufactured floor covering made of a core of solid, high-quality plywood and a top layer of real hardwood. The surface will appear to be genuine hardwood, but the center will be even more durable than wood.
Although engineered hardwood is more affordable than authentic hardwood, it is also less durable. You can still refinish it, but only for several times until you reach the plywood core. After that, you'll need to replace the floorboards.
Prefinished Hardwood Flooring
As the name implies, prefinished hardwood floors are created in a factory and can be either authentic or engineered. This type of flooring is often the best choice for customers as the finishes applied by factories tend to be more durable than those that can be achieved at home.
These floorboards will also save you some time when installing them, which is ideal if you're in a rush to finish your project. They're a bit more expensive, so budget accordingly.
If you want a more customized look, you won't be able to get the same prefinished hardwood flooring that you're imagining. If that's the case, you'll have to pick up the unfinished planks.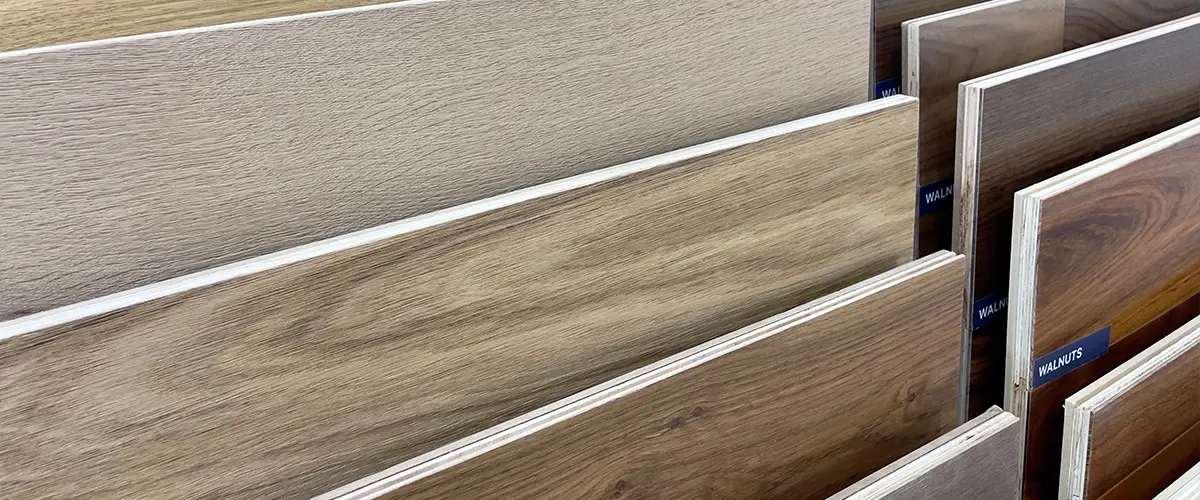 Unfinished Hardwood Flooring
If you're hoping to create a one-of-a-kind floor, unfinished hardwood is the way to go. By using unfinished hardwood, you'll be able achieve an incomparable finish or pattern that will really make your floors pop.
Obviously, you can't find prefinished floorboards in the exact same finish you're looking to get, so this makes for a great solution. Although, the materials themselves are more affordable, keep in mind that you'll want to buy a good sealant to treat them.
Make Your Hardwood Floor Look Like New
You can see our dedication and commitment in our finished projects! Check out some of our work and make sure you're enjoying the same level of craftsmanship, with Randy Stewart Hardwood Flooring!
The Best Hardwood Flooring Installation Process
We provide a straightforward and intuitive process for getting started. Our approach aims to minimize the stress and anxieties of remodeling. We'll keep your needs and wants as our #1 priority, and you'll be in the driver's seat, having full control of your project.

Get in touch, and let's come up with a plan for your hardwood flooring installation!

We start your project as soon as you're ready.

Start walking on brand new hardwood floors!
Frequently Asked Questions
Our base hardwood floor installation prices start from $3k for a rather small area of around 200 – 300 sq ft. It goes up to about $9.5k – $14.5k for a larger room of 800 – 1200 square feet, and can cost as much as 20k for a space that's over 1500 sq ft.
Regardless of the work needed to be done and the materials you're choosing, we offer quality craftmanship and flooring solutions for all needs, preferences, and budgets.
Depending on the flooring option you'll choose, you're project can take anywhere from a couple of days to a couple of weeks. If we're reusing old floorboards, these need a lot of work to get them looking good. The pattern you'll choose will also add to the timeline. For example, a herringbone pattern is more difficult to install than a standard pattern.
Yes! At Randy Stewart's Hardwood Flooring we only use licensed and insured tradesmen. In fact, we're one of the few flooring contractors part of the National Wood Flooring Association. We live and breathe by the quality of our work, which is why you'll only ever experience top-tier craftsmanship and customer service!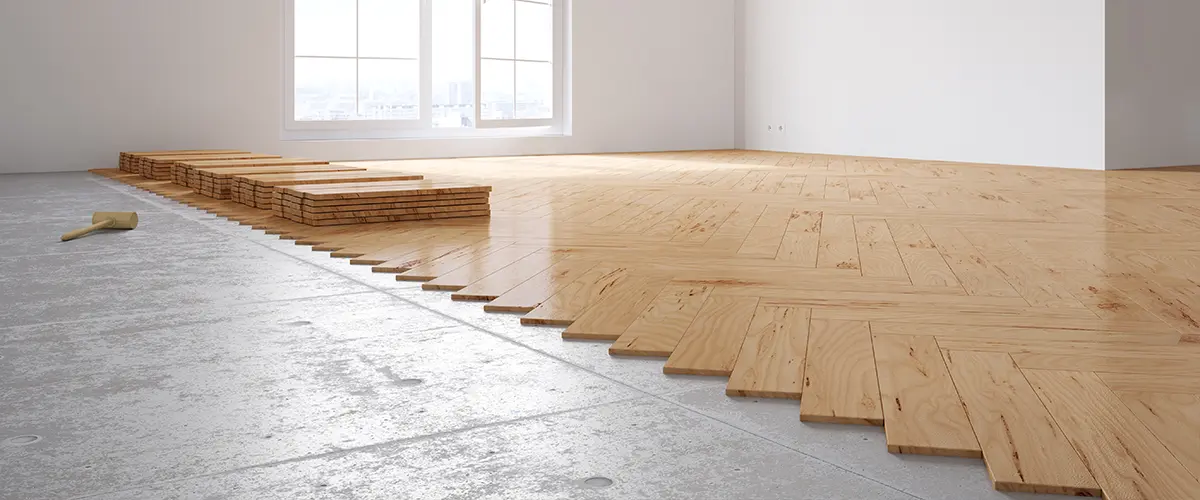 Let Randy Stewart Take Care Of Your Hardwood Floors
Randy Stewart's Hardwood Flooring is the best in the business when it comes to hardwood flooring installation in Hanahan, SC!
Get your new flooring installed with us and enjoy a timeless wood floor that'll make your home feel completely new.
With us, you're getting:
Bring The Best Wood Floors To Your Home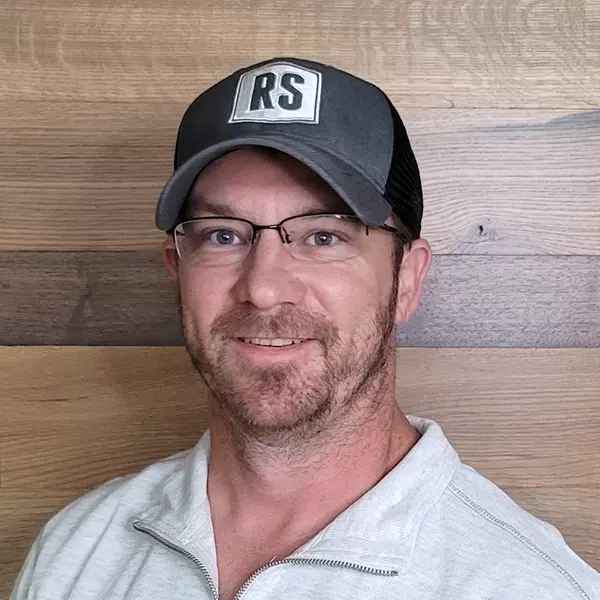 Call us at (843) 900-4880 and let's discuss your upcoming hardwood floor installation! Or fill out our contact form and we'll reach back to you as soon as possible.