The Best Hardwood Floor Installation In Goose Creek, SC
Work with a real professional on your upcoming project!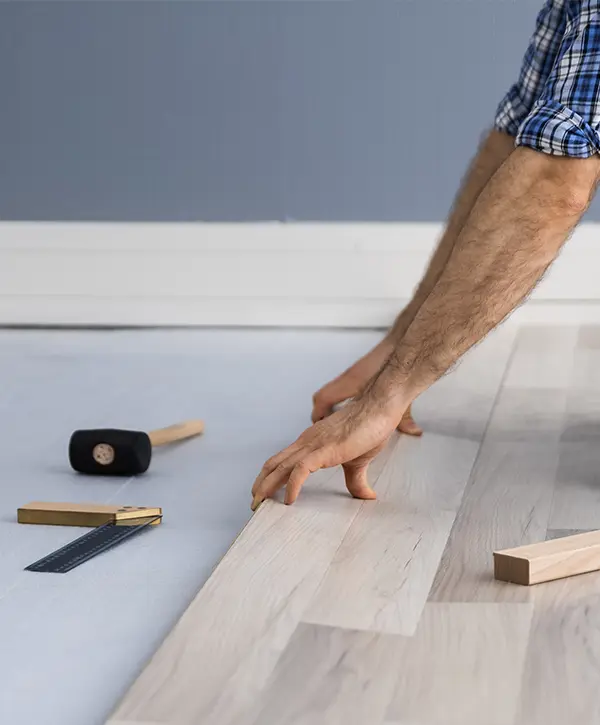 Homeowners in Goose Creek, SC searching for the most superior hardwood flooring installation should look no further than Randy Stewart's complete and quality flooring service!
We pride ourselves on honesty, integrity, and open communication to ensure that your journey with us is effortless and enjoyable.
Our primary aim is to provide you with a hardwood floor that will make your home shine, enhance the beauty of the rest of your house, and be something you can proudly show off. 
Enjoy A Hardwood Floor That Comes With Extra Perks
Don't sacrifice quality when it comes to upgrading your home. With a brand-new hardwood floor, you will also receive the following:
Your Hardwood Floor Installation Is In Good Hands With Randy Stewart
If you're in the Goose Creek, SC area and need a top-notch hardwood floor installation contractor, look no further! We offer unbeatable services that won't be matched by any other.
Randy Stewart's Hardwood Flooring is a distinguished leader, as we are one of the select National Wood Flooring Association certified professionals in Goose Creek, SC. Rest assured that our flooring products are unparalleled in quality and craftsmanship.
Honesty, integrity, and direct communication are of utmost importance to us because they allow your experience with us to be free from stress and worry. With our team by your side, you will get a smooth hardwood floor installation without the headaches often associated with contractors.
And we know this because our customers keep telling us!
Our Customers In Goose Creek Love Their New Wood Floors!
Check out what our past customers say about working with us!
I'm glad I found Mr Stewart's business! Excellent quality of work, no other words to describe!
I'm very satisfied, this was my experience, I usually don't comment publicly but when its deserving, I ensure public will know, you will find an honest person inside Mr Stewart.
Trusted and does quality work. That sometimes you don't find all these qualities from a business. More than a 5 star! Thank you for being there Mr Stewart!
I have worked with Randy for almost 10 years and we've done over 30 jobs together. The vast majority of projects you see on the Renew Urban website were done by him.
He and his team (especially Bobby) are unbeatable. I could say a lot but I think the fact that I've been with him for so long says it all!
Mark Regalbuto
Co-Owner
Renew Urban Charleston LLC
Type Of Upgrades And Materials
Whether you're looking for something luxurious or budget-friendly, our consultants in Goose Creek, SC, are ready to provide you with comprehensive lists of materials and options for your hardwood floor installation.
Genuine hardwood is ideal for families looking to add an elegant touch of sophistication to their homes. This natural beauty will help your room reach its full potential and create a lasting impression that you'll be proud of for years to come.
Investing in hardwood flooring may cost a bit more than other materials, yet it will exponentially add to the beauty of your home and increase its value.
Randy Stewart's Hardwood Flooring offers an expansive selection of hardwoods, including hickory wood, American cherry wood, American walnut, pine, birch, and Douglas Fir. Our high-quality woods guarantee superior craftsmanship that stands the test of time.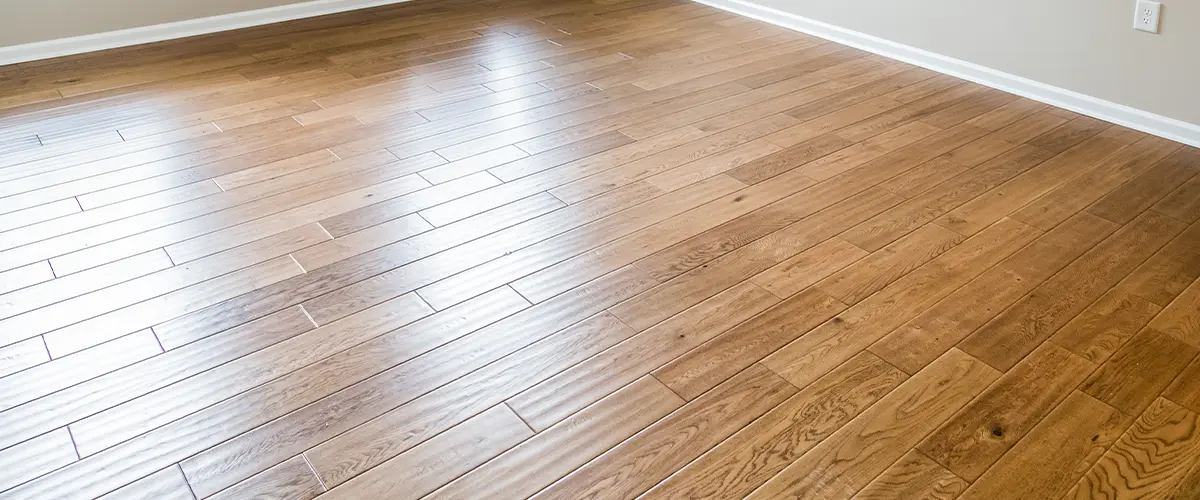 Engineered Hardwood Flooring
Engineered hardwood flooring is a man-made product composed of premium, solid plywood at its core, along with genuine wood on the outer layer. This unique combination provides aesthetic appeal and durability that can outlast traditional hardwood floors.
Although engineered hardwood might seem a more cost-effective flooring option, it lacks durability. Compared to genuine hardwood that can be refinished multiple times, engineered wood can refinish only twice before reaching its plywood core.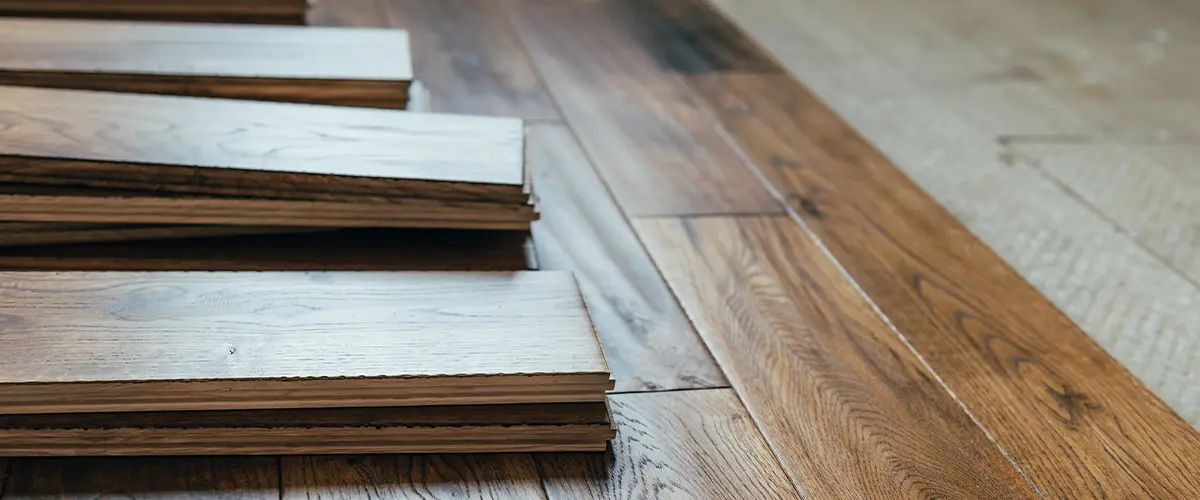 Prefinished Hardwood Flooring
Prefinished hardwood is the most sought-after option among our clients, as it can be either real or engineered and comes with an industry-standard finish that offers more durability than other options.
If you've been searching for a one-of-a-kind aesthetic, you won't find the same signature grain in preinstalled hardwood floors. To attain that special look, unfinished planks are your best bet!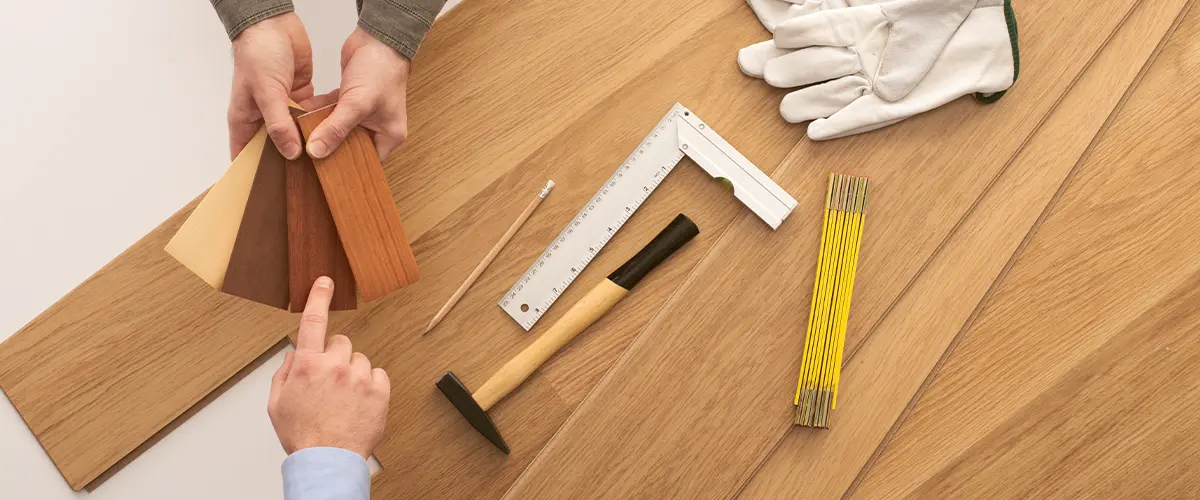 Unfinished Hardwood Flooring
Unfinished hardwood is your best bet if you want to create a unique floor. It has an incomparable finish and pattern that will give the room character and personality.
They're also less expensive, but you'll need to apply a sealant and a decent stain to them.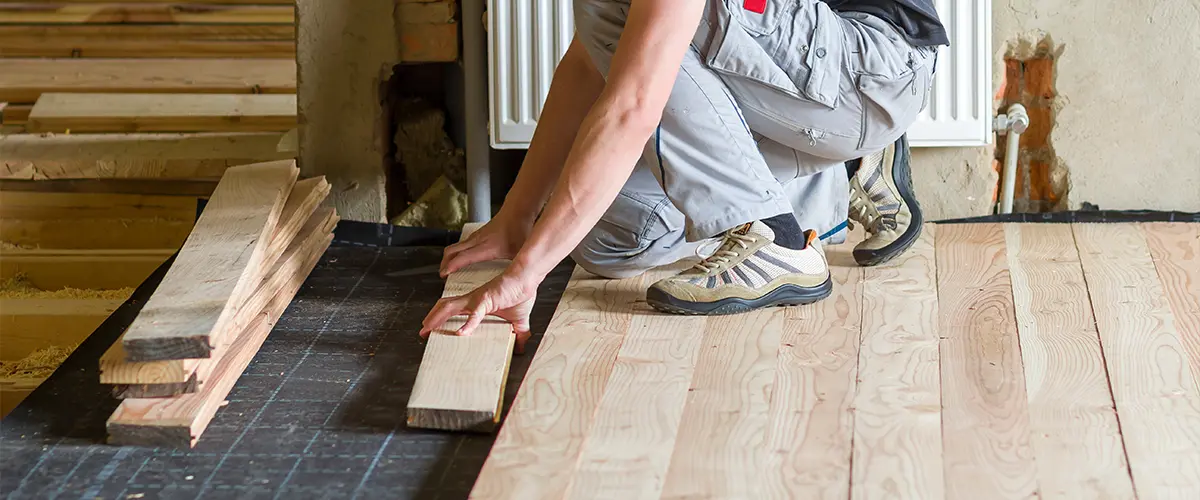 Get A New, Exquisite Hardwood Floor
Here are some of the floors we installed throughout South Carolina. Get yours now!
The Best Hardwood Floor Installation Process
Our process makes it stress-free and convenient for you. Partnering up with us will bring an incredible sense of relief to the fact that your hardwood floor installation in Goose Creek, SC will be a success from start to finish!

Request a quote and let's talk!

We start your project as soon as you're ready.

Start walking on brand new hardwood floors!
Frequently Asked Questions
We offer premium quality flooring solutions for all budgets.
Our prices are based on the total square foot of the room you want the new floor installed. For a 200 300 square foot room, it'll cost you between $3k to $5k. For a 1500 square foot root, it'll cost you around $20k.
We offer a precise quote after our initial consultation.
Our team can install a basic hardwood floor in just one day, and for larger projects, such as full-house installations, that can take up to three days.
We commit to excellence above all else, so if your request needs special attention and precision, we will take the time necessary to ensure it's done properly. Quality comes before any timeframe constraints; you can rest assured knowing that we won't be cutting corners!
Absolutely! At Randy Stewart's Hardwood Flooring, we only hire certified and insured contractors. As an added bonus, we are one of the few flooring businesses in Goose Creek, SC that is a proud member of the National Wood Flooring Association.
We are committed to providing excellent service and quality workmanship, which is why you will receive only the finest levels of quality and customer care!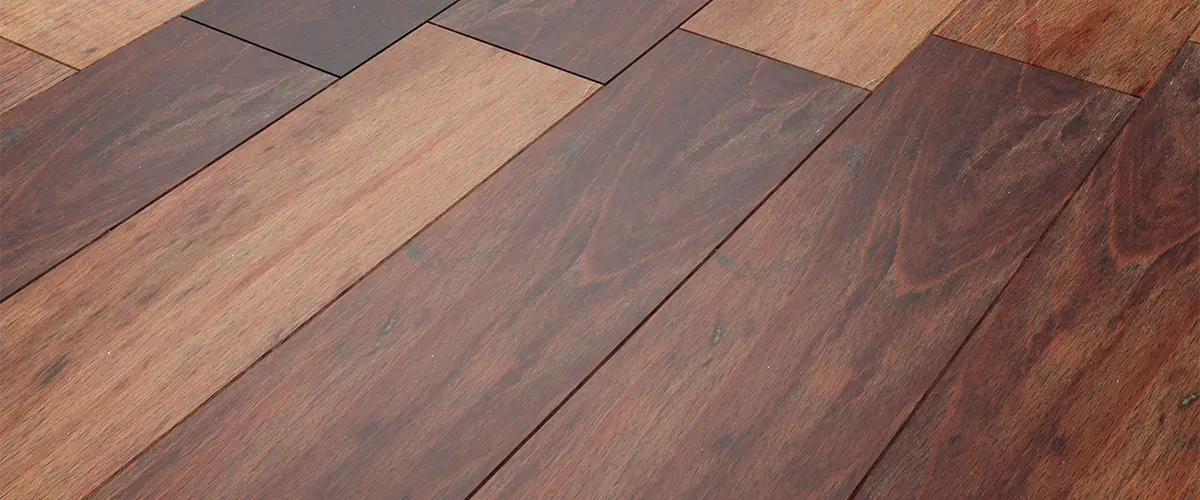 The Best Time To Make A Change
Now is the perfect moment to kick-start your hardwood floor installation in Goose Creek, SC and make it a reality!
Reinvigorate your residence and upgrade the aesthetics with a new, timeless hardwood floor installed by real professionals from Randy Stewart's Hardwood Flooring.
With us, you're getting:
Complement Your Home With The Best Hardwood Floors