Restoration And Refinishing
love your space again with a renewed or refinished floor
1000+ floors restored and refinished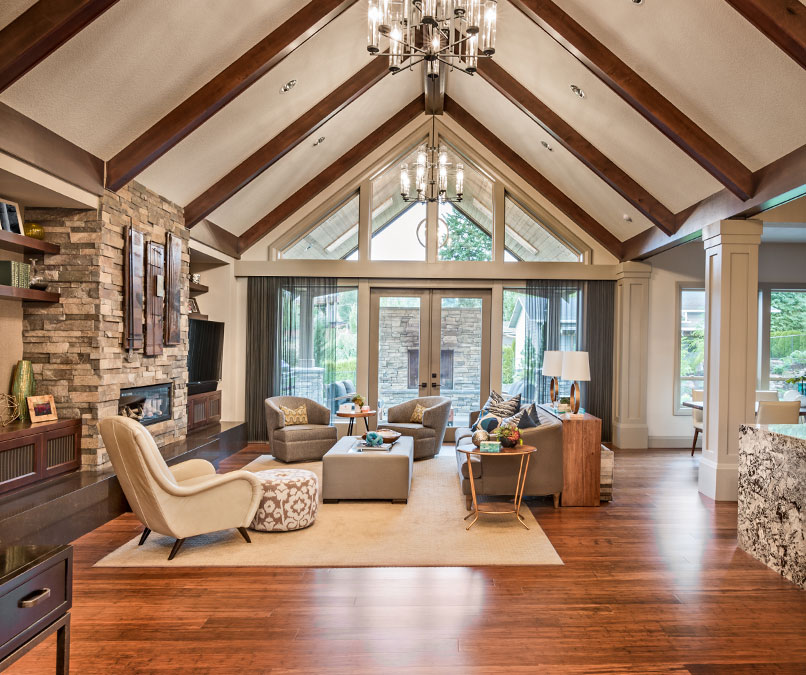 KEEP The Essence Of Your Home
When you have a product that got damaged over time, your first instinct is to replace it with something new, isn't it? Similarly, when it comes to flooring in your home, homeowners always eventually get to the point of wanting to replace their floors. But as flooring experts, we are here to show that you don't have to replace yet when you can restore its beauty and preserve it.
Why replace your entire hardwood floor because it shows some wear and tear, when you can restore it and save your money? Your hardwood floor is also most likely a better quality product than the most common flooring options you can find today.
On top of saving your money and increasing the value of your home, your floor is also the place where your first born took their first step. You know the exact spot where that happened, and you can visualize the exact moment when this important memory was created. By restoring your floor you get to renew its beauty and keep your precious memories alive.
An Exciting New Look To Enhance Your Space
If you live in an older home and your current floor starts showing scratches, fading colors, or stains, it can make the whole place feel untidy. Or maybe you just moved in and are looking to give your floor a new look. 
By refinishing your floors you can refresh them with a brand new look that works well with the rest of your home decor.
If you choose to have your floors restored in one room, we advise you to refinish them throughout the entire house. It's the perfect way to keep your space looking at its best and create a cohesive look and atmosphere from your front to your backyard.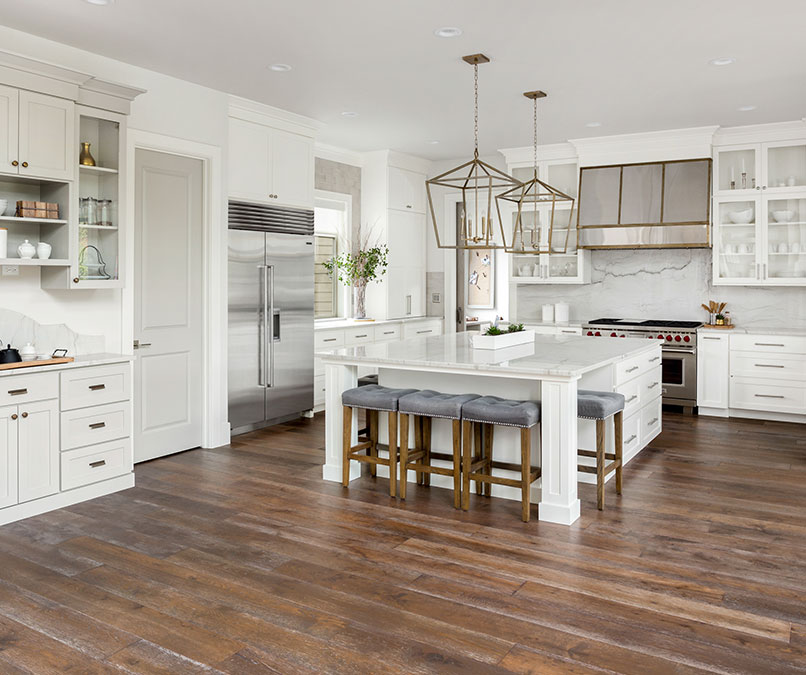 Preserve Your Floor's Value In 3 Easy Steps
To make sure that your experience with us goes as smooth and seamless as possible, we communicate openly and transparently throughout the process. More than that, you can expect quality service by a team that is certified by the National Wood Flooring Association.

Fill out our form and send us pictures of your current floor. We get back to you with a phone consultation and talk about what you want to achieve in your space and the necessary steps we'll take to make your vision a reality. Then we'll go over the budget estimate and schedule an in-home consultation if needed.

During the in-home consultation, we'll discuss your project in depth and finalize the vision you have for your floor. Before we get to work, we'll talk about the project expectations and schedule, and make sure we are all on the same page.

Your beautiful floor is now complete and it's the perfect final piece to your dream home. Walk through the finished project and let us know if anything comes to mind, then get ready to enjoy your new floor.
Restoration And Refinishing Prices
Randy Stewart's Hardwood Flooring prides itself in delivering quality over quantity so you can expect your floor to be handled like a piece of art. We aim to be efficient and get your enhanced space back to you as soon as possible, while also making sure that you get a unique and personalized floor.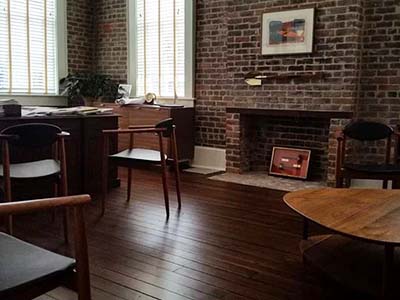 Base Restoration And Refinishing*
Includes full preparation, clean up, and restoring or refinishing a floor in a 300-500 sq ft space.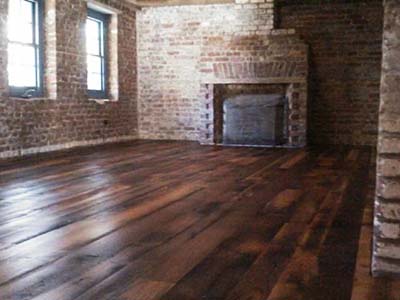 Average Restoration And Refinishing*
Includes full preparation, clean up, and restoring or refinishing a floor in a 800-1200 sq ft space.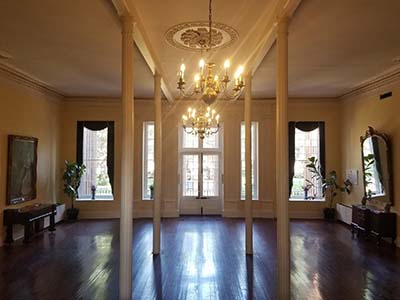 High-End Restoration And Refinishing*
Includes full preparation, clean up, and restoring or refinishing a floor with a more intricate or complex floor pattern, in a 1500+ sq ft space.
*Prices are averages and may change depending on the size of your floor restoration or refinishing, the extent of floor damage, and your choice of stain or finish. You'll receive an exact quote for your unique floor restoration or refinishing project after the in-home consultation.
Flooring For Your Inspiration
Browse our project gallery and see some of the flooring options you have for your space. Your floor is important to your home's atmosphere and its overall look, so make sure to get a floor that's in tune with your personal taste and create a unique home you will love for years to come.
hardwood floors installed
floors restored and refinished
luxury vinyl floors installed
Certified By The National Wood flooring Association
Here's What Our Customers Say
To help you make an informed decision about who to trust your floors to, we've compiled a collection of what our previous clients say about us and the work that we've done for them in their homes. Read their testimonials below and decide for yourself whether we can help you meet your flooring needs.​
We purchased a home with original oak parquet floors that required refinishing, patching and filling. We wanted to maintain the original aesthetic of the parquet but with a more modern light look.
We are in love with our new floors! Randy and his team did a fantastic job. I also appreciated his knowledge and patience with me throughout the process (I work in Interior Design and tend to be indecisive).
Thanks Randy!
Randy recently refinished some red oak floors for us and did an amazing job. He certainly is a craftsman!
He answered my calls, showed up on time, every time, worked harder than most folks you will ever meet, and kept a very clean jobsite.
Not to mention, he's got a great personality and a true desire for perfection. He's extremely knowledgeable about his trade.
I would recommend Randy to anyone that wants a great finished product.
Randy Stewart and his team were spectacular. They refinished the floors in our entire house. He does an exceptional job and goes above and beyond to please his clients.
He was flexible and hard-working. Of all of the renovations that we done with our home, working with Randy Stewart has been the best craftsman that we've encountered and I can't say enough good things!
Bring Your Floor Back To Its Former Glory And Splendor