Hardwood Floor Restoration Cost In Charleston, SC
In a hurry? Get your personalized quote in just a couple of minutes now!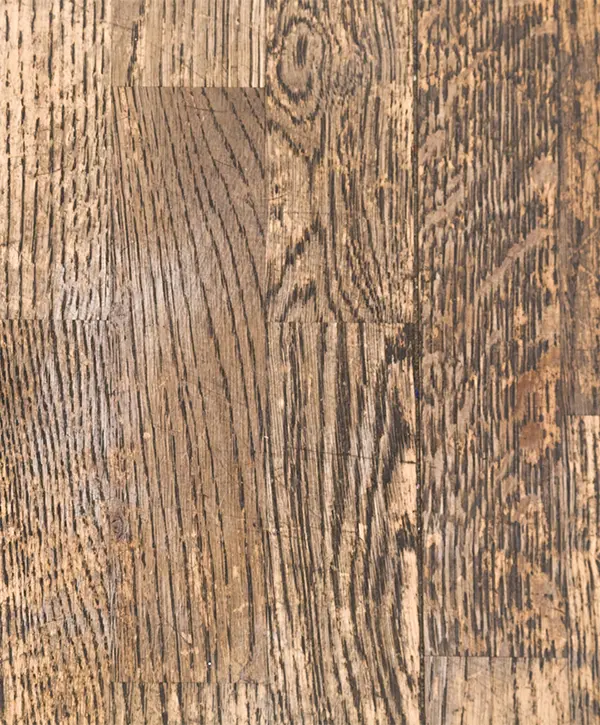 While investing in complete hardwood floor restoration in Charleston can be pricey compared to refinishing, this option is still feasible if you want to keep some antique floors with many memories attached to them.
This is why here at Randy Stewart Hardwood Floors, we want to make this project flow smoothly and give you a high-quality flooring restoration that'll make your floors look new.
And if you were worried about the price, know that you'll be enjoying full transparency on a reasonably priced service that goes the extra mile for your satisfaction.
We Make Sure Your Floors Will Be Thankful
Here in Charleston, we strive to do better than the other companies around here. We genuinely care about you and your loved ones as well as your property. That's why we're providing the highest quality craftsmanship, and we bring it right to your doorstep – all you have to do is let it in!
The Typical Hardwood Floor Restoration Cost In Charleston, SC
Reviving a hardwood floor requires significant effort. The bigger the area, the more materials and labor are needed – which translates to increased expenditure. Generally, flooring contractors charge between $3 to $8 per square foot to restore a hardwood floor.
Let's look at the cost of restoring hardwood floors based on different areas
| Square Footage | Approximate Cost |
| --- | --- |
| 20 sq.ft. | $100 - $500 |
| 50 sq.ft. | $250 - $1,250 |
| 100 sq.ft. | $500 - $2,500 |
| 150 sq.ft. | $750 - $3,750 |
| 200 sq.ft. | $1,000 - $5,000 |
| 300 sq.ft. | $1,500 - $7,500 |
| 375 sq.ft. | $1,875 - $9,375 |
At Randy Stewart Hardwood Floors, we offer convenient and thorough phone/online estimates as well as more precise quotes after an on-site consultation. One thing's for sure, you'll enjoy one of the best hardwood floor restoration cost in Charleston, SC!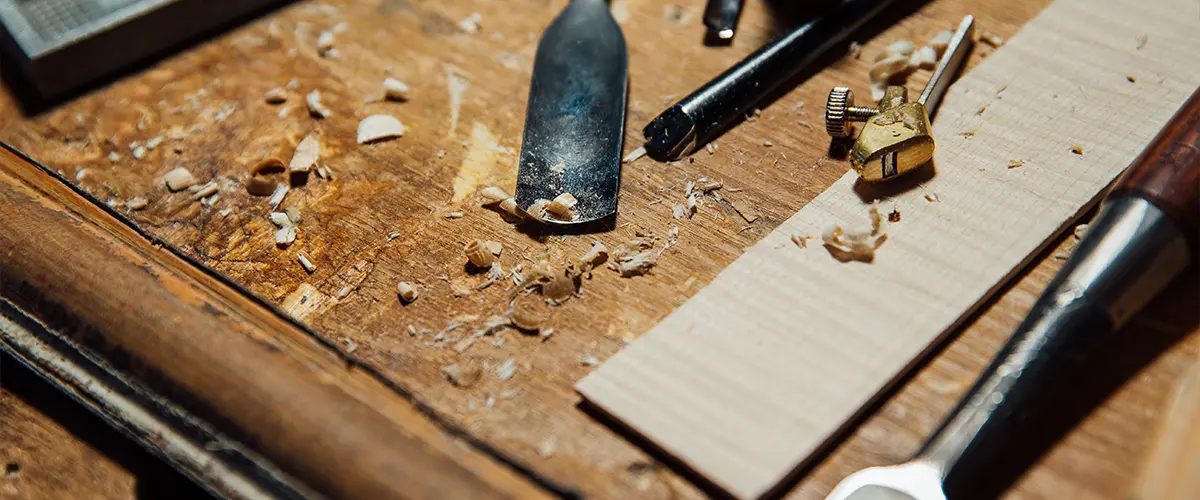 Charleston Homeowners Love Having Us For Their Flooring Projects
Homeowners rely on us for the world-class craftsmanship, dedication, and undivided attention that we provide on every project. But just take it from us – see what people have said about their own experiences with us!
I'm glad I found Mr Stewart's business! Excellent quality of work, no other words to describe!
I'm very satisfied, this was my experience, I usually don't comment publicly but when its deserving, I ensure public will know, you will find an honest person inside Mr Stewart.
Trusted and does quality work. That sometimes you don't find all these qualities from a business. More than a 5 star! Thank you for being there Mr Stewart!
I have worked with Randy for almost 10 years and we've done over 30 jobs together. The vast majority of projects you see on the Renew Urban website were done by him.
He and his team (especially Bobby) are unbeatable. I could say a lot but I think the fact that I've been with him for so long says it all!
Mark Regalbuto
Co-Owner
Renew Urban Charleston LLC
Different Hardwood Floor Repair Costs
When it comes to hardwood floors, repair goes beyond simply refinishing them–there are a number of things you can do! In this article, we'll cover the most common repairs associated with these types of floors.
Hardwood Floor Repair Cost By Different Types Of Issues
When calculating the cost of restoring your floors, it is essential to consider both the scale and intricacy of the project.
Professionals typically charge between $50 and $100 an hour, and the timeline varies from 5 to 20 hours, totaling $250 to $2,000 for most hardwood floor repair projects.
Below are the most common wood flooring issues:
| | |
| --- | --- |
| Scratch | $1 - $8 |
| Cupping | $3 - $8 |
| Gouge | $3 - $8 |
| Buckled Floor | $3 - $8 |
| Dent | $5 - $25 |
| Uneven Floor | $5 - $60 |
| Water Damage | $8 - $100 |
| Mildew | $10 - $25 |
| Squeaky | $10 - $50 |
| Rot | $50 - $250 |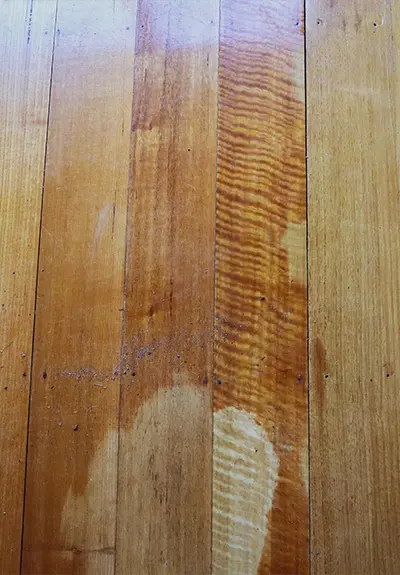 Hardwood Floor Repair By Method Of Repair
From minor scratches to serious rot, the price for hardwood floor repair fluctuates depending on the extent of harm. Wood filler works wonders for surface damages, yet larger issues like decay require new planks altogether.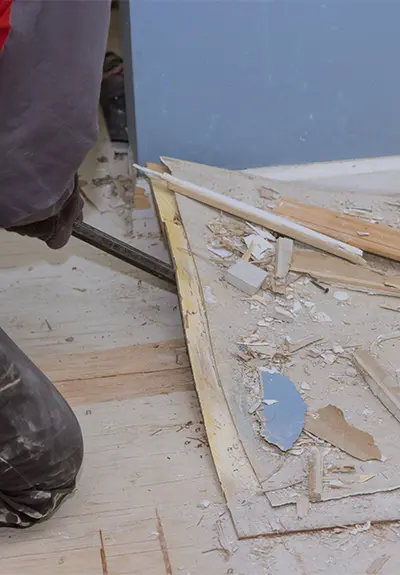 | | |
| --- | --- |
| Filling | $10 - $15/per package |
| Polish | $100 - $300 |
| Patching | $600 - $1,600 |
| Refinishing | $800 - $1,600 |
| Replacing Floorboards | $800 - $2,000 |
| Resurfacing | $1,200 - $2,000 |
Replacing Hardwood Floorboards Cost
When the damage is too severe, replacing the entire floorboard may be necessary. At this point, wood filler isn't enough – there's simply no saving what remains of the boards. Thus it becomes vital to completely replace them to ensure safety and structural integrity.
Replacing hardwood flooring can cost anywhere from $4 to $10 per sq.ft., with materials and labor included. When considering a 200 sq ft area, anticipate spending between the range of $800 to an impressive sum of up to $2,000, depending on your choice in wood and what rate your contractor charges for their services.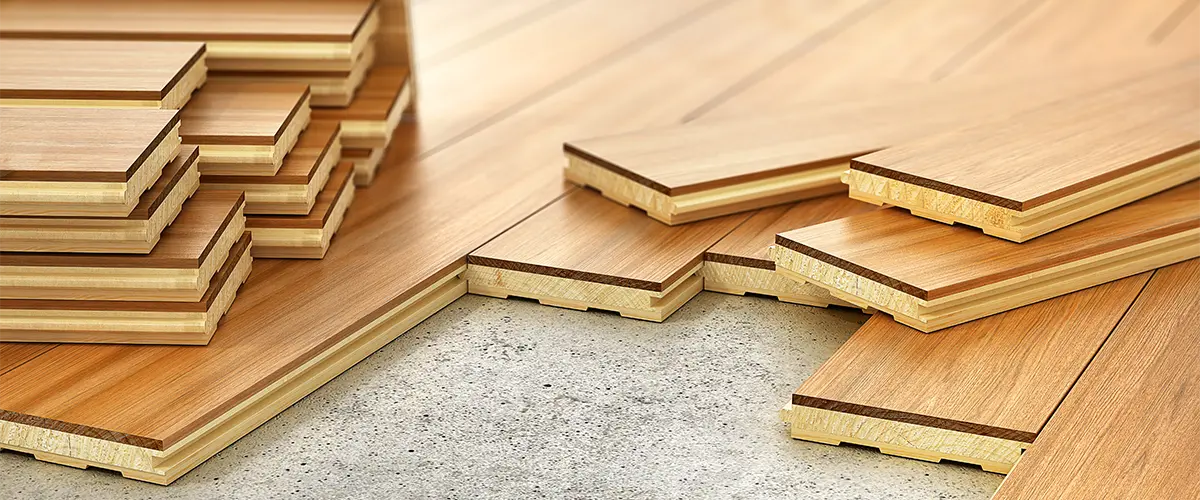 Resurfacing Hardwood Floorboards Cost
When funds are limited, the most economical solution is refinishing existing boards rather than replacing them. This process of restoring hardwood floors, referred to as resurfacing, revitalizes any room and brings life back into your home without breaking the bank.
Taking the time to resurface your wood floors is worth it in the end, as it costs much less than buying new boards and allows you to keep your original ones.
Resurfacing calls for carefully removing existing floorboards, followed by their sanding to remove any old stains and sealant. Once that's done, reinforcing them with fresh nails is essential to ensure a stable environment. Lastly, you can add a new layer of either seal or stain – whichever fits your desired aesthetic best – so they blend harmoniously with the rest of the room.
To resurface all the floorboards in a 200 sq.ft., room, expect to pay between $1,200 and $2,000.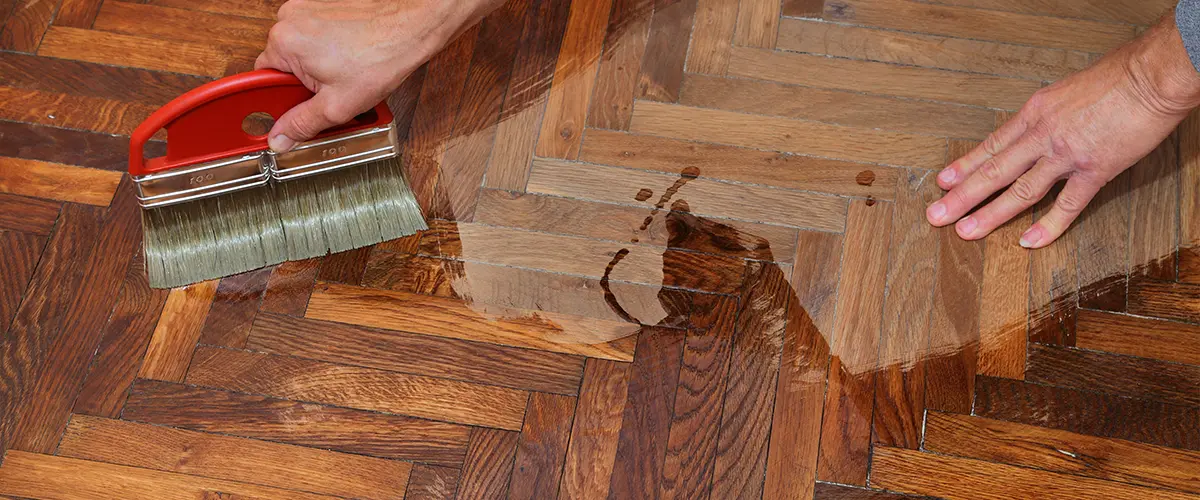 Here's What Your New Wood Floors Can Look Like!
Crafting beautiful wood floors is a labor of love that requires time and dedication. Our portfolio exemplifies our skill and enthusiasm for what we do – take a look through it to get an idea of the possibilities awaiting your own flooring!
The Easiest Flooring Restoration Process
At Randy Stewart Hardwood Floors, we put your ease and comfort first above all else. Your floor restoration project is in good hands when you choose us–you'll always have full authority over the process and be left with a beautiful end result that will surpass expectations!

Contact us by requesting a quote or by phone!

As soon as you're ready, we get to work.

Your new floors are ready!
Budgeting Tips For Your Upcoming Hardwood Floor Restoration
Before you initiate and throughout your project, there are certain elements that must be kept in mind for success. We've learned these after many years of experience, and we're showing you these secrets so you can fully enjoy this journey.
Selecting the right finish for your wood is essential to ensure the best result. Depending on what type of wood you're using, various sealants and stains will be required to restore it. In addition, keep in mind that some types may take longer than others to revitalize properly.
Talk with your contractor and find the best solution together. This brings us to the next tip.
Before giving the green light to any project, ensure that your contractor conveys all of the relevant information about it – from materials and labor fees to additional costs. Doing so will provide you with a clear picture of what's involved in order for you to make an informed decision.
At Randy Stewart Hardwood Floors, we're one of the very few flooring experts certified by the National Wood Floors Association, so we want you to be completely satisfied with our work. Don't hesitate to ask us any questions – our team is here to help!
When planning a home remodeling project, always set aside extra funds for any potential unexpected costs, like an additional coat of paint or fixes.
As we noted previously, multiple issues could arise during a project and must all be addressed swiftly to ensure its successful completion. Generally, 20% of your current budget will be more than enough. Remember that these will stay in your pocket as long as everything goes smoothly, but it never hurts to be prepared.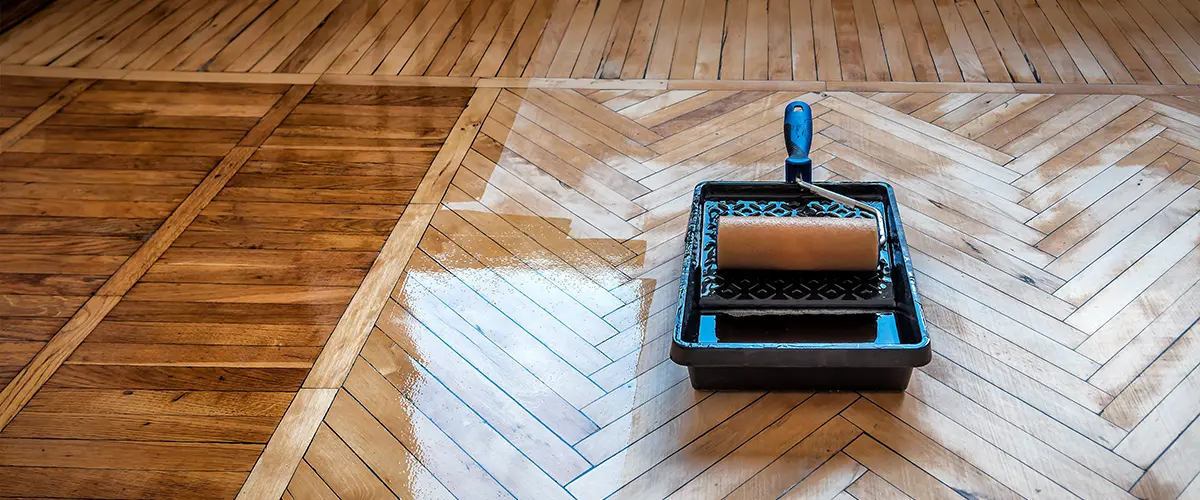 The Best Hardwood Floor Restoration You Can Get In Charleston, SC!
If you still want to look for a better deal, save yourself the trouble.
By providing a comprehensive and luxurious flooring service at an unbeatable price, tailored to your desires, we ensure the process is effortless for you.
Get your hardwood floors looking like new again and have the pleasure of enjoying one project after another. We will advise you about home improvement, stay in contact for upcoming projects, and even conduct follow-ups to ensure our work holds up!
Expect to receive:
Make Your Floors Look Like The First Day You Got Them!