Hardwood Floor Refinishing Cost In Charleston, SC
No time to read through? Click the button below for a personalized quote!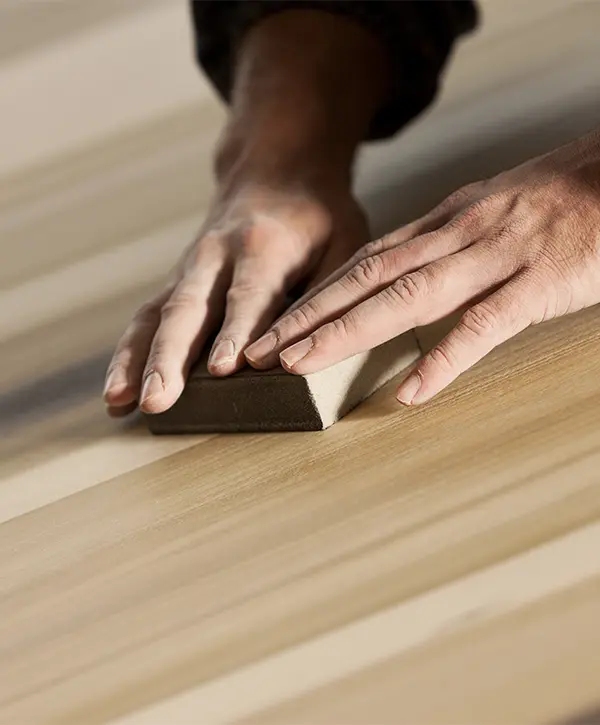 The hardwood floor refinishing cost is usually at the forefront of homeowners' minds when they want to upgrade the flooring in their homes.
Unquestionably, you'll want a reliable contractor who will be upfront with the facts and ensure your funds are used in your best interest.
At Randy Stewart Hardwood Floors, we strive to ensure that you are aware of every detail concerning your floor refinishing project. We operate with total transparency and ensure there will be no surprise costs or fees associated with the process.
Enjoy A Complete Refinishing Service That's Worth Every Single Dollar!
You deserve nothing but the best for your home, and that includes a stunning hardwood floor. Our premier Charleston floor refinishing service goes above and beyond what you'd expect; it's an unbeatable value!
The Typical Hardwood Floor Refinishing Cost In Charleston, SC
The square footage of a space has the greatest influence on its total cost. For illustration, assume we have a kitchen area measuring 350 square feet – an average for open floor plans.
| Item | Quantity | Low | High |
| --- | --- | --- | --- |
| Finished Floor Labor | 12.4 Hours | $525.52 | $569.41 |
| Finished Floor Job Materials and Supplies | 350 sq ft | $149.77 | $162.18 |
| Finished Floor Equipment Allowance | - | $40.01 | $61.84 |
| Total Cost to Refinish Hardwood Floors | ~360 sq ft | $715.30 | $793.43 |
*On average, the cost of refinishing hardwood floors is between $3 and $5.
At Randy Stewart Hardwood Floors, we offer quick estimates over the phone or online but more accurate quotes after our on-site consultation. If you're ready for high-quality service and long-lasting floors, give us a ring!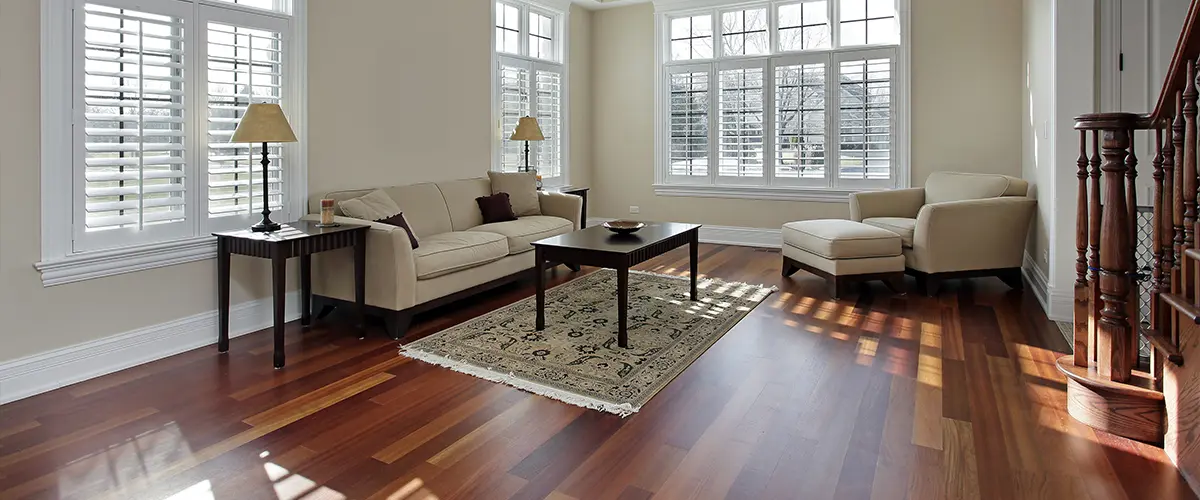 Homeowners In Charleston Love Their Refinished Wood Floors!
Our customers experience an effortless process, as well as unparalleled results that'll transform their homes for the better! Don't just take our word for it; here's what they have to say about us!
I'm glad I found Mr Stewart's business! Excellent quality of work, no other words to describe!
I'm very satisfied, this was my experience, I usually don't comment publicly but when its deserving, I ensure public will know, you will find an honest person inside Mr Stewart.
Trusted and does quality work. That sometimes you don't find all these qualities from a business. More than a 5 star! Thank you for being there Mr Stewart!
I have worked with Randy for almost 10 years and we've done over 30 jobs together. The vast majority of projects you see on the Renew Urban website were done by him.
He and his team (especially Bobby) are unbeatable. I could say a lot but I think the fact that I've been with him for so long says it all!
Mark Regalbuto
Co-Owner
Renew Urban Charleston LLC
Hardwood Floor Refinishing Cost Based On Materials And Size
If you're looking for a durable, cost-effective, and beautiful flooring solution, solid hardwood floors, engineered hardwood floors and solid bamboo flooring are excellent options. Refinishing these surfaces generally ranges in price from $1.50 to $7 per square foot – plus, they will only require re-sanding every 7 – 10 years!
Let's see the cost of different types of sealants:
Not only is water-based polyurethane the ideal type of polyurethane for hardwood floors, but many experts consider it to be at the forefront of all kinds of future applications. It boasts strength and durability that rivals oil-based versions while being significantly easier to apply–all without sacrificing your family's health or damaging our planet.
Today, one coat of sealer and 2-3 coats of a high-end water-based finish will give the floor long-lasting protection in less time.
Here are some of the best water-based polyurethane finishes for your hardwood floor refinishing project!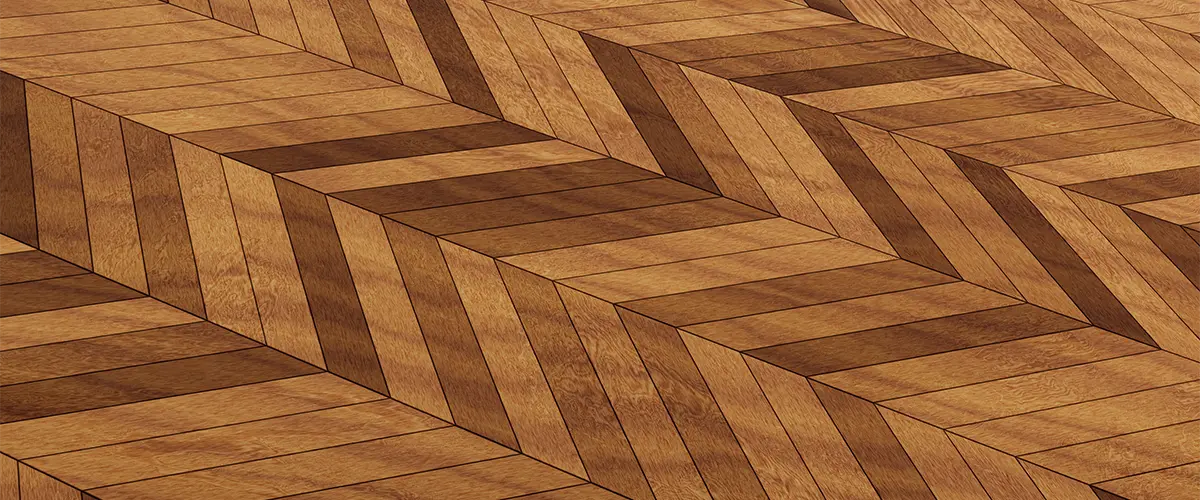 Oil-based Polyurethane offers a captivating and luxurious aesthetic to your floors that will remain for extended periods of time, far exceeding the durability of its water-based counterparts.
If you're looking for a fast-drying sealant, water-borne polyurethane is the way to go. However, if you opt for an oil-based poly instead, be prepared to vacate your home during drying time as these substances are known to have higher levels of VOCs and emit quite a pungent smell.
Duraseal Oil (High Grade) is the best choice when it comes to resilience and high-traffic areas. It also has a low VOC, unlike many other oil-based polys on the market, making for an incredibly tolerable smell. You can get yourself a quart of Duraseal from Amazon for only $26 or purchase a gallon for just around $50!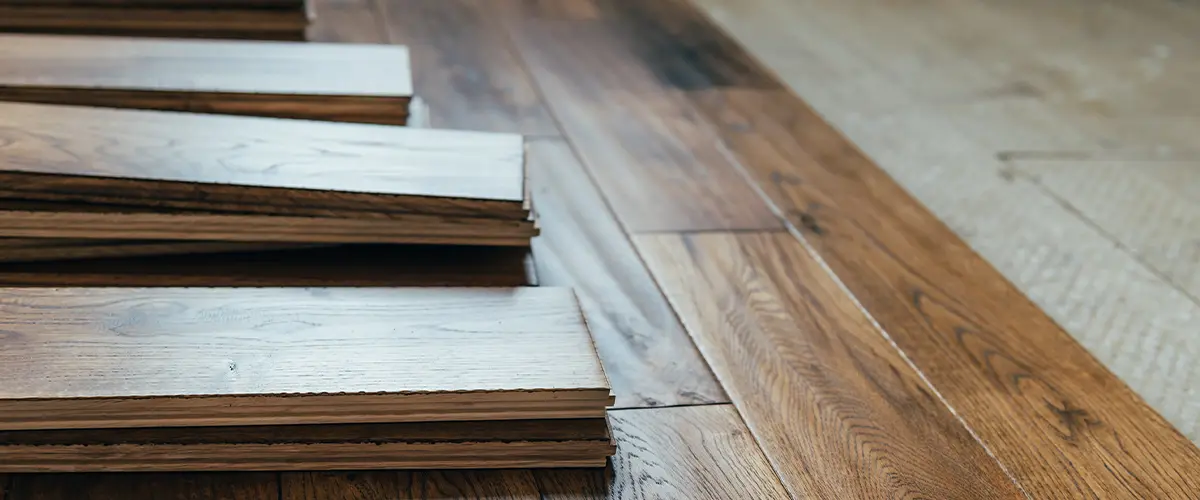 Penetrating oil finishes are absorbed into the wood grain via capillary action and become solidified when exposed to air, a process known as cross-linking. This type of finish does not harden completely like a film finish, leaving certain areas soft.
Three types of penetrating oil finishes are pure oil, polymerized oil, and hardwax oil.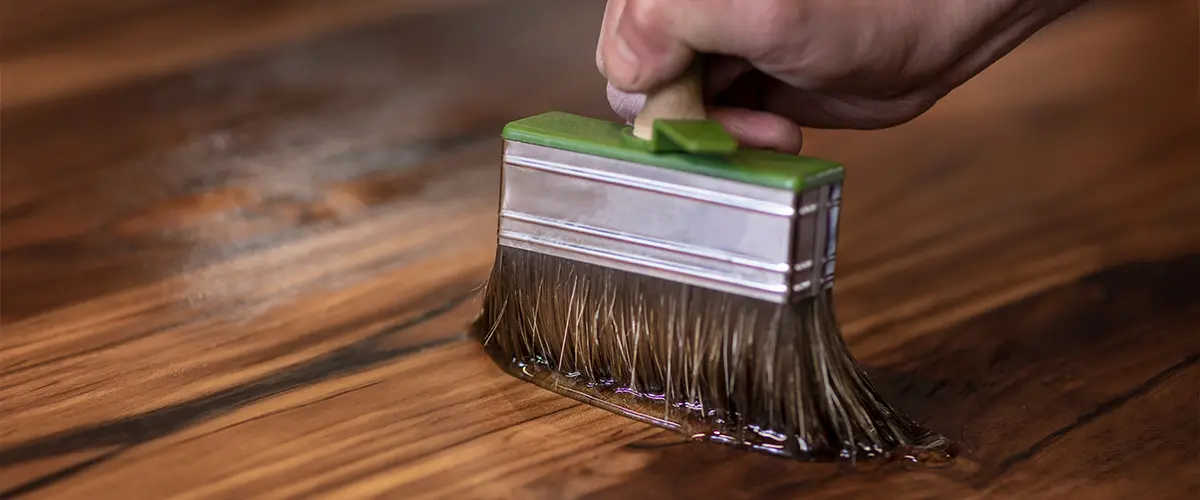 Here's What Your New Wood Floors Can Look Like!
For over a decade, we have taken the utmost pride in refinishing hundreds of wood floors throughout Charleston and its surrounding towns. We guarantee that you will be totally enthralled with our craftsmanship!
Hardwood Floor Refinishing Made Easy
At Randy Stewart Hardwood Floors, your comfort is of utmost importance to us. That's why we have crafted a process that enables you to rest easy knowing that the floor refinishing project will be carried out with expertise and yield extraordinary results!

Contact us by requesting a quote or by phone!

As soon as you're ready, we get to work.

Your new floors are ready!
Three Budgeting Tips For Your Upcoming Hardwood Floor Refinishing
To get a general idea of how much to budget for your refinishing project, check out these guidelines and ensure you're fully prepared!
Depending on the type of wood, certain sealants will work better than others. At the same time, it's essential to choose a sealant that suits your taste and lifestyle while also achieving the desired outcome for enhancing your home's wooden floors.
To ensure the most suitable decision is made, it is essential to ask questions – and that leads us to our next piece of guidance.
Before signing any contract, make sure you cover all of your bases and as the contractor questions regarding material expenses, labor costs, extra fees, and everything else that may come up. Don't leave anything out – ensure that no hidden or unexpected charges exist before inking a deal.
At Randy Stewart Hardwood Floors, we are committed to ensuring your complete satisfaction with every project. We understand that you may have questions throughout the process and take pride in being there for you each step of the way; our team is just as focused on helping you achieve success as you are!
Always budget a bit more for unanticipated problems that may arise during any home remodeling project.
Again and again, in floor refinishing, we observe one persistent conundrum: some floors will not just require a renewal but instead necessitate full restoration or even replacement.
If everything goes according to plan, you won't need to spend any of the extra dollars you have saved, so you can invest elsewhere in your home.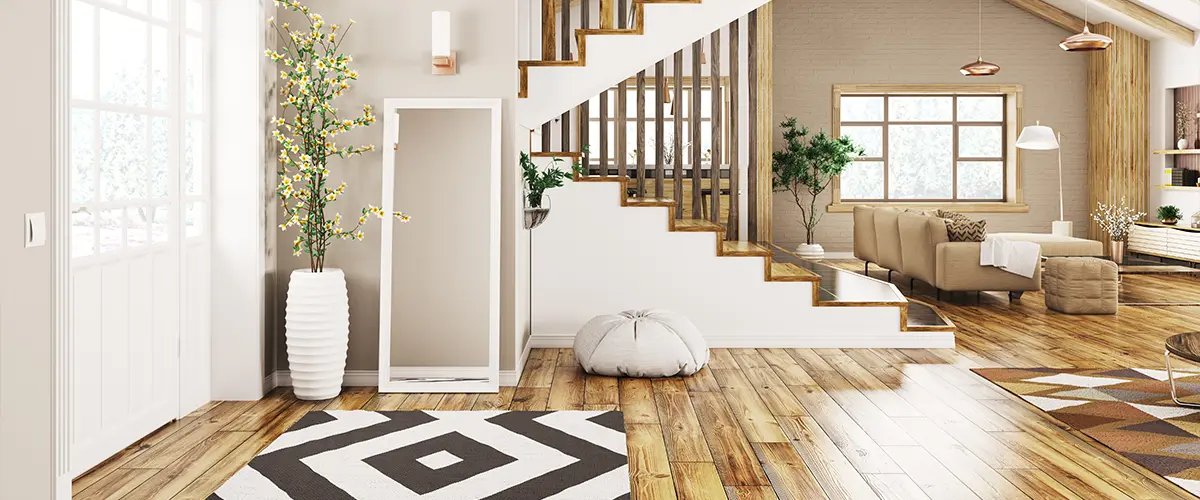 Take Full Advantage Of A Premium Hardwood Floor Refinishing In Charleston
Stop delaying your hardwood floor refinishing, and get started today!
At Randy Stewart, we put the power in your hands. Before committing to a project, you'll be given an accurate pricing quote that covers all aspects of the job, such as materials and labor costs; this way, you can make a well-informed decision without any surprises.
No hidden fees or unforeseen expenses – just clear open communication so there's no doubt about what's included in your cost!
We'll take your wood floors to the next level with a superior, high-quality refinish! But you're getting much more than that.
Expect to receive:
The Best Deal On Your Wood Floors Refinishing Project Today!