Hardwood Floor Installation Cost In Summerville, SC
No time to read through? Click the button below for a personalized quote!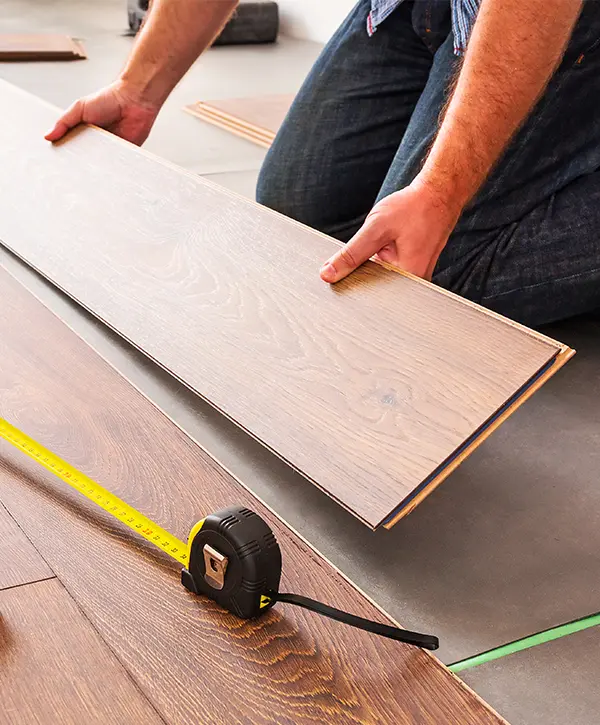 If you're looking to install hardwood floors in your home in Summerville, SC, the main concern you're probably having is the hardwood floor installation cost.
At Randy Stewart Hardwood Floors, we take pride in offering our homeowners the best deal in town, along with a high-quality installation that's worth every single dollar spent.
You'll enjoy honesty, integrity, and open communication, so you'll be fully aware of everything that goes into your project!
Enjoy A Hardwood Floor That Comes With Extra Perks
Don't settle for less when it comes to upgrading your home. Besides a perfect, new hardwood floor, you'll also receive:
Because you're our main priority, you'll also receive:
The Typical Hardwood Floor Installation Cost In Summerville, SC
First things first, it's important to know that hardwood flooring can increase your property's value by around $6k.
Installing hardwood floors in Summerville will cost around $8k on average, depending on materials, the size of the room, and the labor cost each contractor charges differently.
| Item | Quantity | Price |
| --- | --- | --- |
| Hardwood Flooring Cost | 1282 Square Feet | $5,918.37 |
| Hardwood Flooring Labor | 66.8 hours | $3,219.82 |
| Hardwood Flooring Job Materials and Supplies | 1200 Square Feet | $500.68 |
| Hardwood Flooring Equipment Allowance | - | $45.43 |
| Totals - Cost to Install Hardwood Floors | 1282 Square Feet | $9,684.30 |
*On average, the cost of installing hardwood floors is $8.07 per square foot
At Randy Stewart Hardwood Floors, we offer quick estimates over the phone or online, but more accurate quotes after our on-site consultation. If you're ready for a high-quality service and long-lasting floors, give us a ring!
Our Customers In Summerville Love Their New Wood Floors!
We understand pricing is of big importance for most homeowners, especially if they're already struggling financially. We're going above and beyond to find a perfect solution and keep your project within budget. This is what people say about working with us!
I'm glad I found Mr Stewart's business! Excellent quality of work, no other words to describe!
I'm very satisfied, this was my experience, I usually don't comment publicly but when its deserving, I ensure public will know, you will find an honest person inside Mr Stewart.
Trusted and does quality work. That sometimes you don't find all these qualities from a business. More than a 5 star! Thank you for being there Mr Stewart!
I have worked with Randy for almost 10 years and we've done over 30 jobs together. The vast majority of projects you see on the Renew Urban website were done by him.
He and his team (especially Bobby) are unbeatable. I could say a lot but I think the fact that I've been with him for so long says it all!
Mark Regalbuto
Co-Owner
Renew Urban Charleston LLC
Hardwood Floor Installation Cost Based On Size
The total cost of your hardwood floor installation will mostly be based on the total square footage in which you want wood floors installed.
The cost of new wood floors ranges from $6 to $13 per square foot, while the average labor cost for installing hardwood floors ranges from $3 to $9 per square foot. Engineered hardwood is slightly more expensive at an average of $6 to $15 per square foot.
Expect labor costs to make up approximately 50% of your total project cost.
For example, the average cost to install hardwood floors on 1,000 sq. feet is between $6,115 and $10,140 with most homeowners spending about $8,127 for materials and professional labor.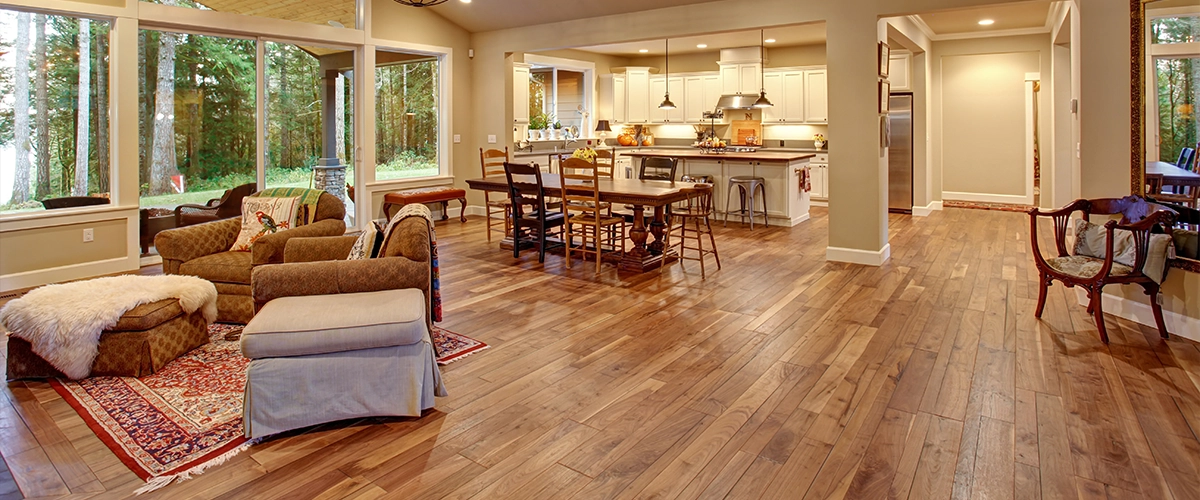 Hardwood Floor Installation Cost Based On Materials
Besides size, your wood floor installation cost will depend on what materials you're looking to get. Generally, there are two possible choices when it comes to hardwoods: natural hardwoods or engineered hardwoods.
Let's discuss each of them:
Natural hardwoods are what most homeowners want in their homes, despite the fact that they're not as reliable as engineered wood floors. They might be attracted by their lower price or by the fact that they are, after all, natural.
Wood flooring typically comes in 3 different grades. Naturally, how much traditional wood flooring costs depends on the type of wood you select.
| Hardwood Type | Cost Per Square Foot |
| --- | --- |
| Pine | $2 – $4 |
| Bamboo | $2 – $4 |
| Red Oak | $2 – $6 |
| Maple | $3 – $6 |
| Hickory | $3 – $6 |
| White Ash | $5 – $6 |
| Brazilian Walnut | $5 – $9 |
| Engineered Heart Pine | $10 – $11 |
| Engineered Maple | $10 – $12 |
| Engineered White Ash | $12 – $13 |
Engineered Hardwood Flooring
Engineered hardwood flooring is a manufactured flooring material made of a core of solid, high-quality plywood and a surface of real hardwood. The outer layer will appear to be genuine wood, while the inner layer will be considerably more resistant to bowing and warping than natural wood.
Installing engineered hardwood costs $6 to $11 per square foot on the low end, all the way up to $12 to $23 per square foot for exotic hardwoods.
Engineered hardwoods also come in three different grades. Naturally, the better the material, the higher its cost.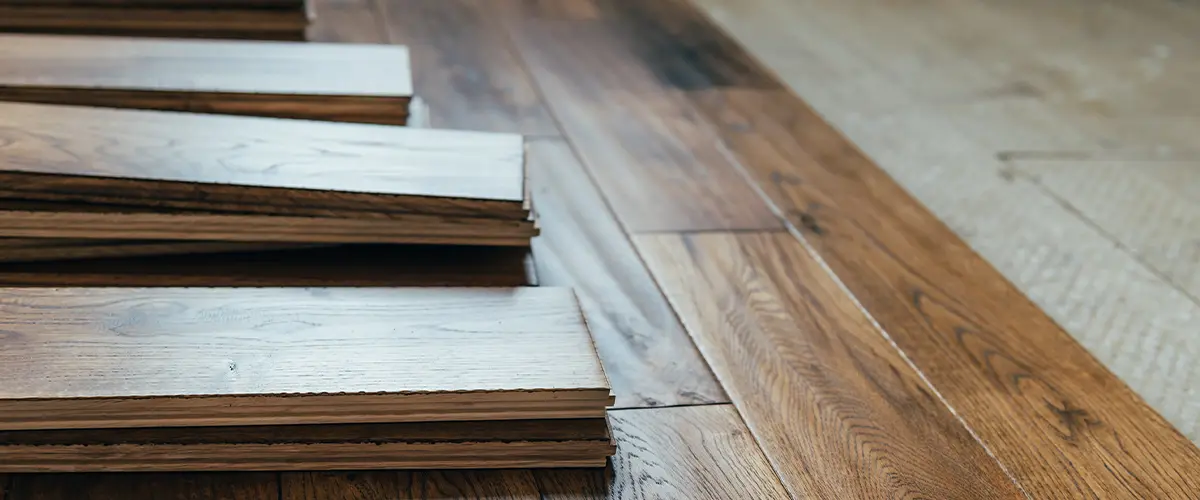 Here's What Your New Wood Floors Can Look Like!
Engineered or natural hardwoods, they'll both raise your home's value and uplift its appearance. See for yourself what your new wood floors can look like!
A Simple And Quick Hardwood Floor Installation Process
At Randy Stewart Hardwood Floors, we designed a process with your and your family's comfort in mind. Choosing to work with us means having the peace of mind that comes from knowing your hardwood floor installation will successful!

Contact us by requesting a quote or by phone!

As soon as you're ready, we get to work.

Your new floors are ready!
Three Budgeting Tips For Your Upcoming Hardwood Floor Installation
We don't want you to start your project with the wrong expectations, so here are three budgeting tips that'll help you make a clear idea on what the total cost of your project will entail.
Engineered and natural hardwoods are some of the most expensive flooring materials on the market. Naturally, you'll dig a little deeper for these because they raise the value of your home and they make any room feel and look great.
However, if they're more than you can afford, there are other materials worth looking into.
Luxury vinyl planks, laminate, or vinyl flooring are all great options that cost a fraction of what wood does.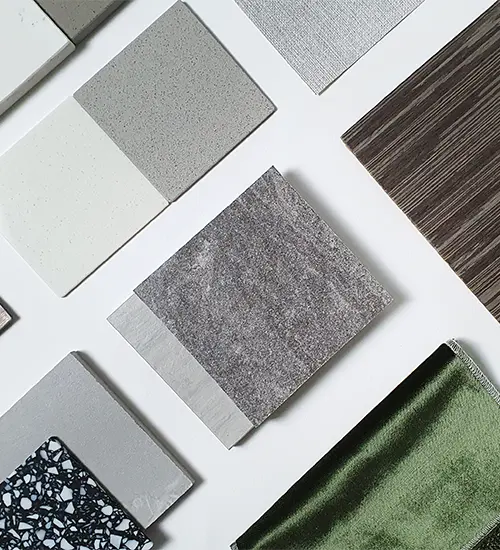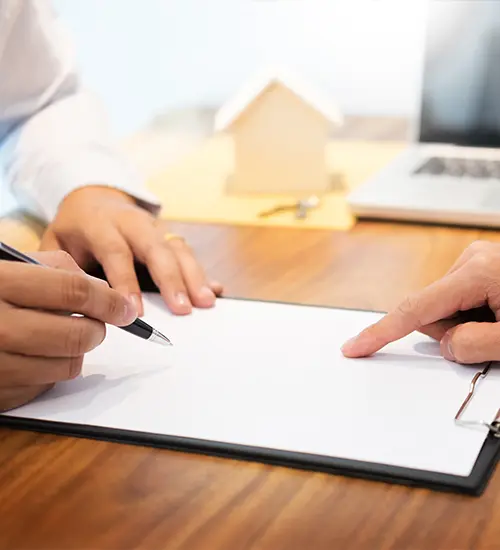 Before you sign anything, ask your contractor plenty of questions about materials, labor, extra fees, unexpected costs, and everything else that comes to mind.
At Randy Stewart Hardwood Floors we love when our customers ask us questions because it's a display of commitment. We want your project's success just as much as you do, and we'll be more than happy to answer any question you have for us!
This rule applies to any home remodeling project. Budgeting a few extra bucks for unexpected issues is always a great idea.
If, for example, we discover serious issues with the subfloor or with the plumbing beneath the floors, these issues will need to be addressed before we continue our work.
If everything goes according to plan, you won't need to spend any of the extra dollars you have saved, so you can invest elsewhere in your home.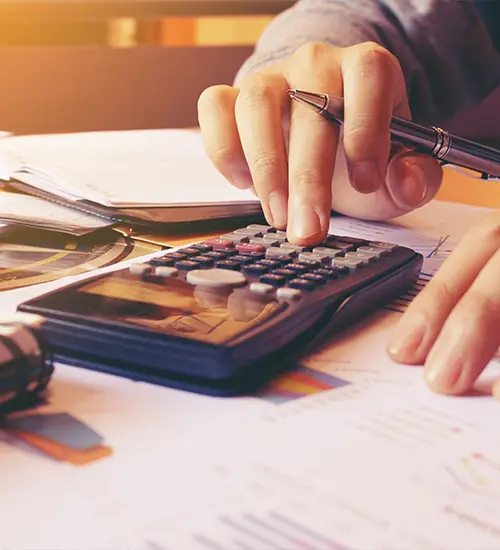 Take Full Advantage Of A Complete And Premium Flooring Installation Service
If you're ready to get your hardwood floor installation in Summerville SC started, now is the best time to do so!
You'll get an accurate pricing quote where we break down everything that goes into your project. We'll cover materials, labor, hardware, and every little detail, so you'll be completely aware of how much you're paying, and where your money goes.
In short, your hardwood floors installation in Summerville is in great hands, and we'll make sure your journey with us will be nothing short of impressive!
We're certified by the National Wood Floors Association, so you'll get the highest standards in the flooring industry:
Get The Best Deal On Your Wood Floors Installation Today!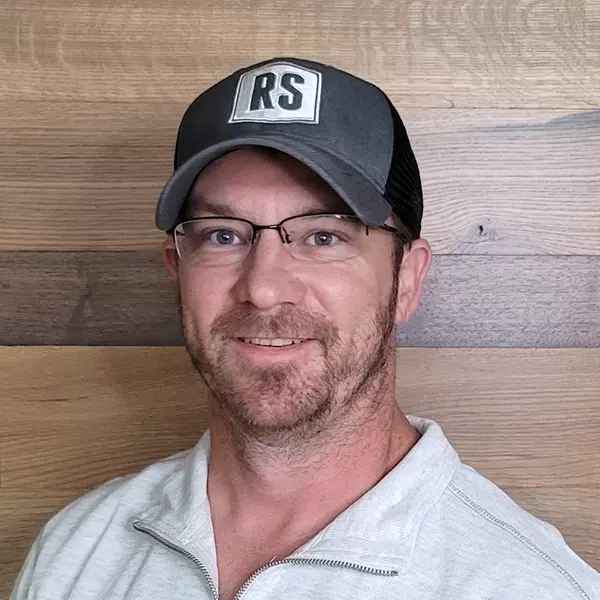 Call us at (843) 900-4880 and let's discuss your upcoming hardwood floor installation cost in Summerville! Or fill out our contact form to get a pricing quote made exclusively for you!