The Best Hardwood Floor Installation Cost In Charleston, SC
No time to read through? Click the button below for a personalized quote!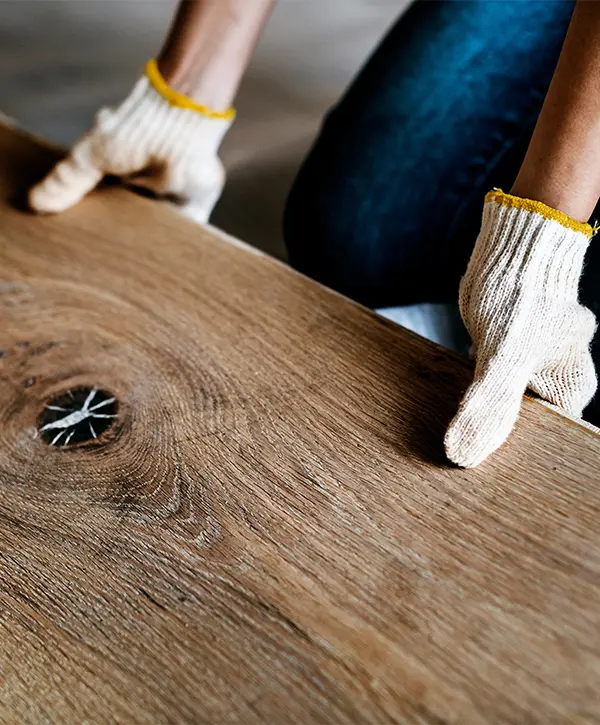 Charleston residents often ask the same critical question regarding hardwood flooring installation: how much does it cost?
Sadly, many contractors are unable or unwilling to provide appropriate budget estimates. Our customers keep coming back because we offer them precise pricing quotes that fit their individual needs and budgets.
Randy Stewart's Hardwood Flooring offers a complete hardwood floor installation service, allowing you to control your project from beginning to end.
Complete Installation Service That Comes With Extras!
As homeowners ourselves, nothing pleases us more than outstanding service. At Randy Stewart Hardwood Flooring, we make a pledge to provide superior workmanship and quality materials for every project.
Because you're our main priority, you'll also receive:
The Typical Hardwood Floor Installation Cost In Charleston, SC
According to homeyou.com, the hardwood flooring installation cost in Charleston is about $8,673. So this project is not just doable financially, but it also has a great ROI, contributing to the resale value of your home.
Let's look at the cost of an average hardwood floor installation project and what it implies.
| Item | Quantity | Price |
| --- | --- | --- |
| Hardwood Flooring Cost | 1282 Square Feet | $5,918.37 |
| Hardwood Flooring Labor | 66.8 hours | $3,219.82 |
| Hardwood Flooring Job Materials and Supplies | 1200 Square Feet | $500.68 |
| Hardwood Flooring Equipment Allowance | - | $45.43 |
| Totals - Cost to Install Hardwood Floors | 1282 Square Feet | $9,684.30 |
*On average, the cost of installing hardwood floors is $8.07 per square foot
Charleston Homeowners Love Getting Their Wood Floors Installed With Us!
We're committed to giving you a top-notch result, but don't just take our word for it – here's what your neighbors are saying about working with us!
I'm glad I found Mr Stewart's business! Excellent quality of work, no other words to describe!
I'm very satisfied, this was my experience, I usually don't comment publicly but when its deserving, I ensure public will know, you will find an honest person inside Mr Stewart.
Trusted and does quality work. That sometimes you don't find all these qualities from a business. More than a 5 star! Thank you for being there Mr Stewart!
I have worked with Randy for almost 10 years and we've done over 30 jobs together. The vast majority of projects you see on the Renew Urban website were done by him.
He and his team (especially Bobby) are unbeatable. I could say a lot but I think the fact that I've been with him for so long says it all!
Mark Regalbuto
Co-Owner
Renew Urban Charleston LLC
Cost And Benefits Of Different Hardwood Species
The total cost of your hardwood floor installation will mostly be based on the total square footage in which you want wood floors installed.
The cost of new wood floors ranges from $6 to $13 per square foot, while the average labor cost for installing hardwood floors ranges from $3 to $9 per square foot. Engineered hardwood is slightly more expensive at an average of $6 to $15 per square foot.
Expect labor costs to make up approximately 50% of your total project cost.
For example, the average cost to install hardwood floors on 1,000 sq. feet is between $6,115 and $10,140 with most homeowners spending about $8,127 for materials and professional labor.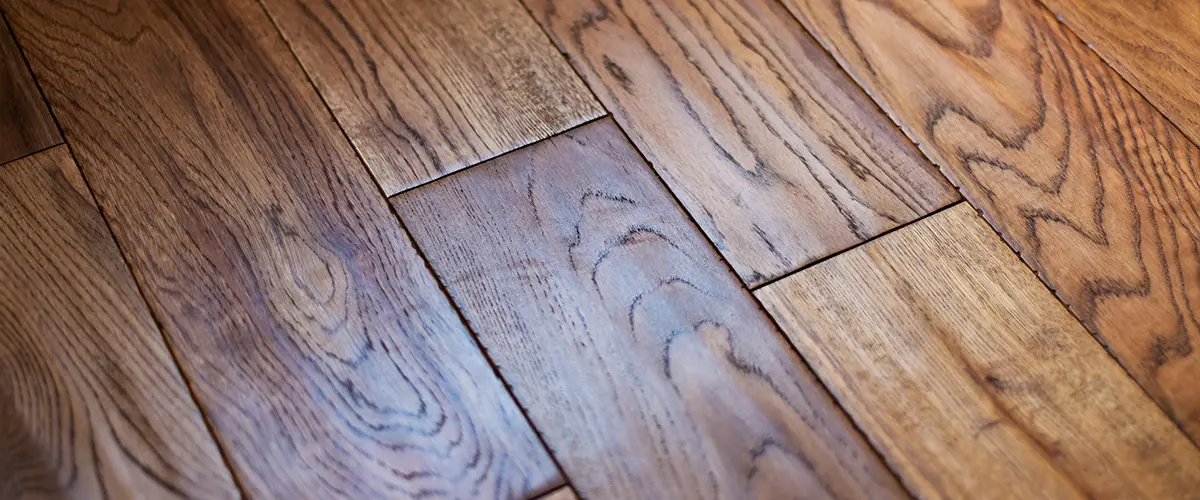 Cost And Benefits Of Different Hardwood Species
Every hardwood option has its own unique set of pros and cons. Some increase their beauty over time, some are more durable against wear-and-tear, and others offer a high end appearance right away.
Let's discuss the most common types of hardwood and what benefits they'll bring to your space!
American walnut is known for its unique swirled grain pattern and dark hue, however, it's soft nature makes the wood easily susceptible to damage from foot traffic. Therefore, this beautiful lumber should not be used in rooms with a high amount of movement.
Crafting with American walnut is a breeze, thanks to its superior planing, turning and molding properties.
The cost of black walnut – otherwise known as American black walnut or simply just "walnut" – ranges from a moderate $5.25 to a slightly more expensive $7.50 due to the natural size constraint this species boasts in comparison with other types of wood.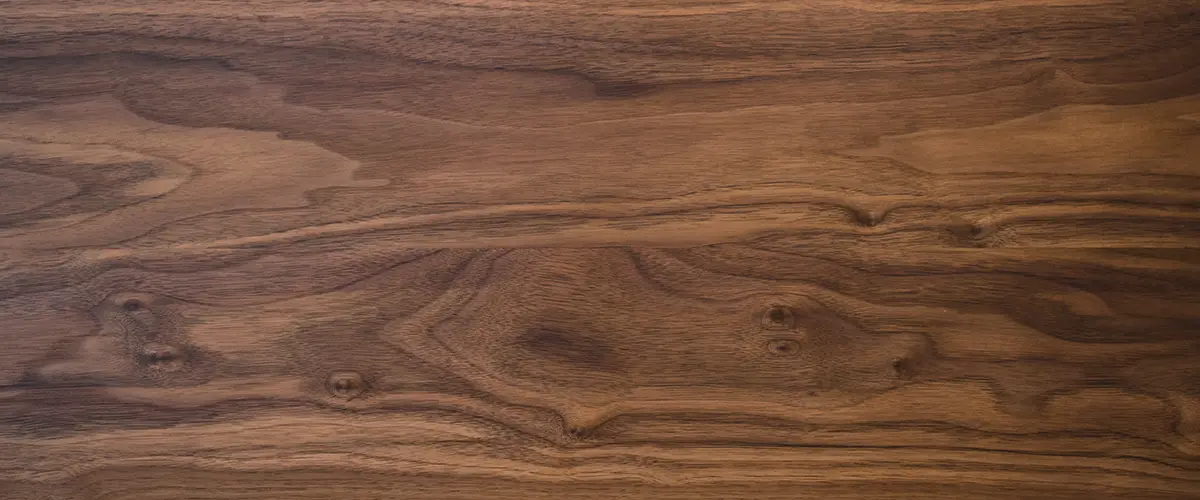 Cherry wood flooring offers a stunning, light reddish-brown hue that is as impressive to the eye's naked gaze as it is costly. This magnificent species of hardwood flaunts exceptional grain patterns and variations to create an inimitable effect no other material can replicate.
Cherry wood is known to darken within the first few months of installation, and it's one of the softest hardwood flooring materials available. Sadly, its delicate nature makes it susceptible to damage from scuffing, denting, staining, or warping.
Cherry flooring generally costs $3-$8 per square foot, and the installation process runs around $2-$4 per square foot. Therefore, for a 12-foot by 12-foot room, be prepared to budget between $5 to $12 per square foot installed, or between $700 to $1,700.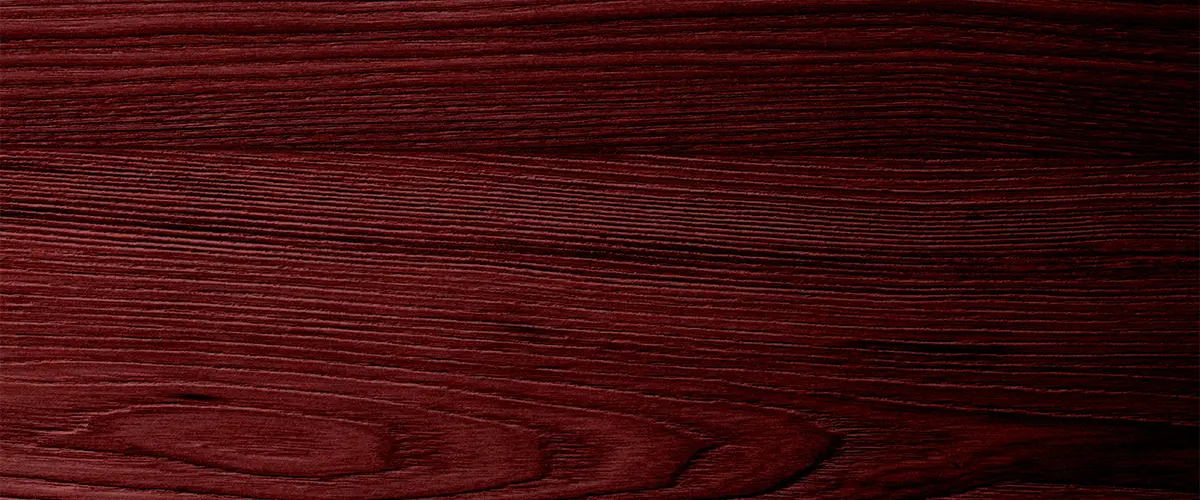 Maple is a widely-used hardwood with its natural habitat in northern areas of the United States and Canada. Its hardness surpasses that of oak, making it an ideal choice for flooring, furniture as well as other wood products.
From bowling alleys to basketball courts, maple flooring is a go-to material when it comes to high-traffic spaces that require supreme durability.
You've guessed it right, maple is extremely durable. On the downsides, though, it discolors, it's sensitive to heat changes, and doesn't stain very well.
On average, expect to pay from around $3 to $10 per square foot for the materials. The installation costs can run anywhere between $13 and $16 per square foot.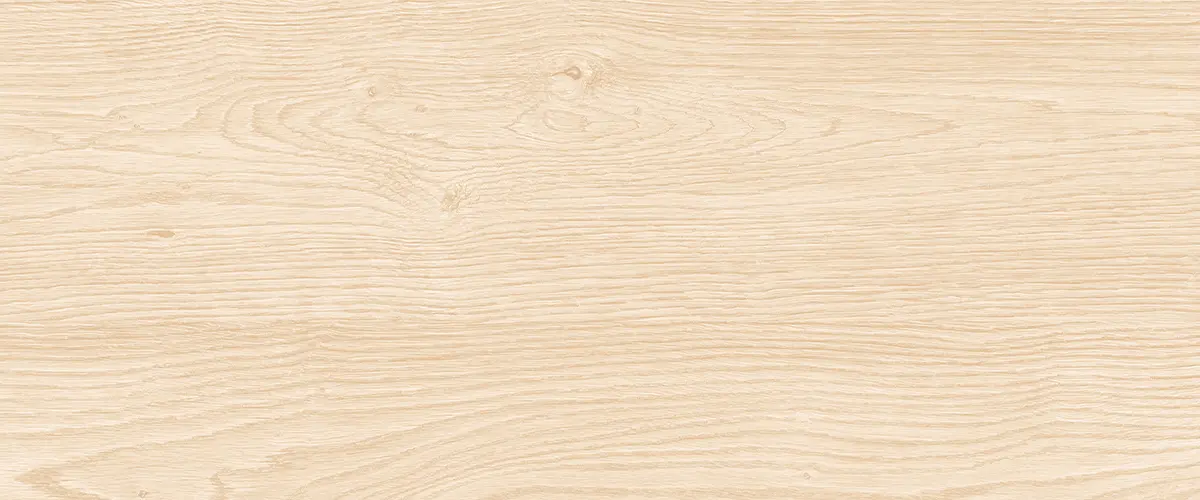 Bamboo flooring is constructed of tightly compressed strands and not one single speck of natural wood. Bamboo also possesses a distinct aesthetic that closely mimics true hardwood floors, plus it's stronger than many kinds of wood as well! Furthermore, bamboo flooring is significantly more economical per square foot when compared to other materials.
Not only does bamboo grow quickly, but it is also eco-friendly and available in many stores. Homeowners can find prefinished bamboo at most home improvement stores.
Bamboo flooring is an affordable investment- with prices ranging from $1.50 to $11 per square foot depending on the quality you choose. The average option will cost around $2.25 per square foot, making it a wise choice for budget-conscious shoppers looking to make their home look great!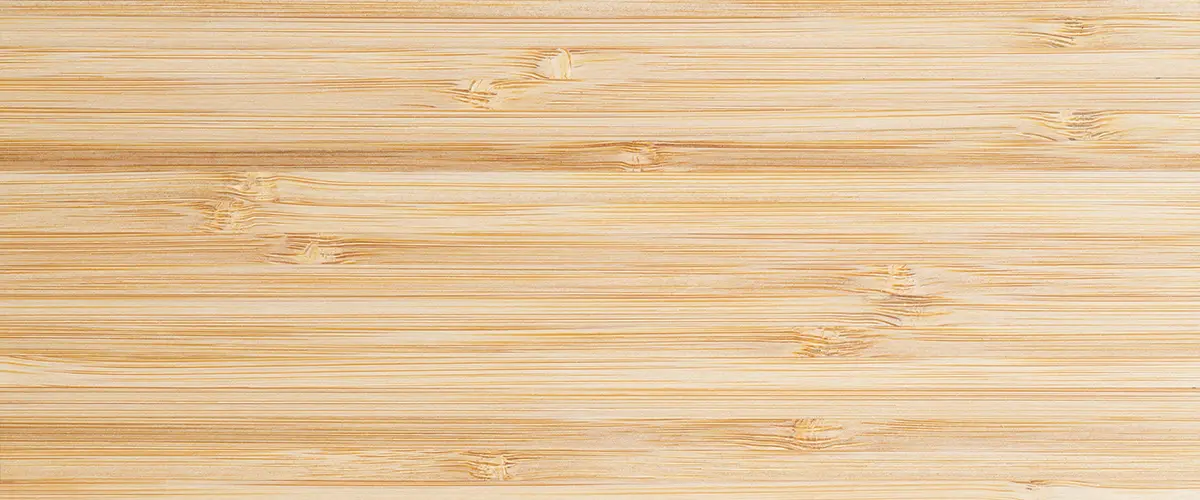 Here's A Breakdown Of All
| Hardwood Type | Cost Per Square Foot |
| --- | --- |
| Pine | $2 – $4 |
| Bamboo | $2 – $4 |
| Red Oak | $2 – $6 |
| Maple | $3 – $6 |
| Hickory | $3 – $6 |
| White Ash | $5 – $6 |
| Brazilian Walnut | $5 – $9 |
| Engineered Heart Pine | $10 – $11 |
| Engineered Maple | $10 – $12 |
| Engineered White Ash | $12 – $13 |
Check Out Our Finished Hardwood Floors!
Hardwood floor installation has been our obsession for many years, and the evidence is clear. Our customers cannot stop raving about our outstanding service while our portfolio demonstrates remarkable craftsmanship. We're confident that you won't be disappointed!
A Quick And Efficient Hardwood Floor Installation In Charleston
At Randy Stewart Hardwood Floors, your satisfaction is our topmost priority. We make every effort to ensure that you experience an enjoyable and stress-free journey toward having beautiful wood floors in the quickest time possible.

Contact us by requesting a quote or by phone!

As soon as you're ready, we get to work.

Your new floors are ready!
Budgeting Tips For Your Upcoming Hardwood Floor Installation In Charleston
Here's what to remember before, during, and after your project.
With the vast selection of hardwood species to choose from, you can create a unique atmosphere with unparalleled functionality in your space. While some varieties may cost more but look stunning, others might be budget-friendly and offer an extended lifespan.
It's entirely up to you to decide, but never hesitate to ask your flooring experts for a second opinion.
Moreover, once your flooring is installed, consider investing in quality sealants and stains that will maximize the lifespan of your floor.
As you plan out your home remodeling project, keep in mind to set aside a bit more funds for any surprising issues that may come up – from an extra coat of paint needed or defective parts needing repair.
Most homeowners often disregard the cost of taking away the old flooring and replacing it with something new, yet this is fairly essential if there are further problems underneath.
Generally, an extra 20% of your current budget will be more than enough. Remember that these will stay in your pocket as long as everything goes smoothly, but it never hurts to be prepared.
Work With A Good Contractor
A reliable contractor can have a massive impact on your project's outcome! We've heard horror stories of contractors taking their clients' money and disappearing, as well as seen shoddy craftsmanship in the construction of wood flooring.
At Randy Stewart Hardwood Floors we take great pride in our craft because we know we're way above anyone else in the flooring industry in Charleston. We're professional, reliable, licensed, insured, and polite, and we can guarantee that you'll love having us on your project!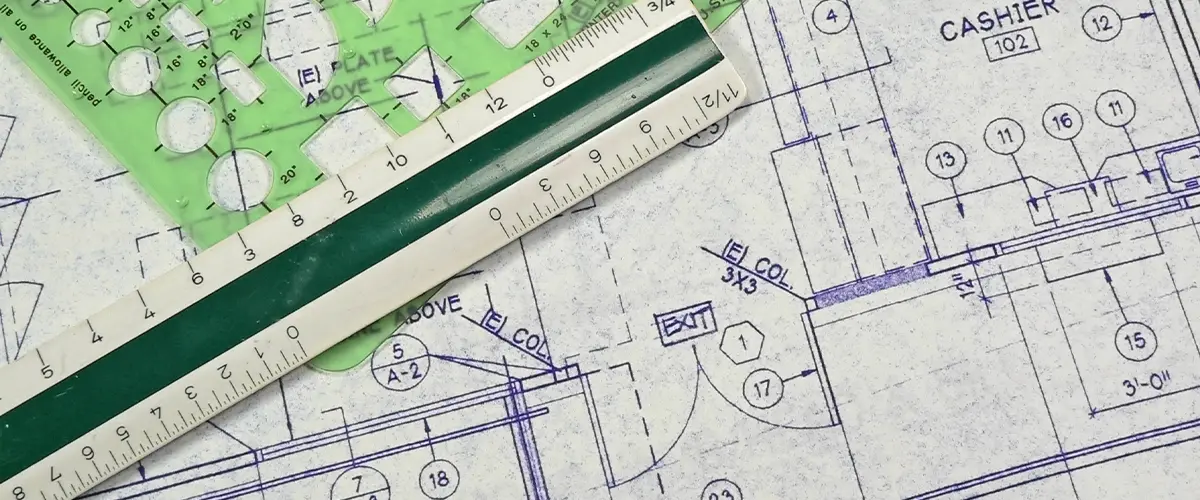 The Best Hardwood Floor Installation In Charleston Is Here!
There's no better contractor for your hardwood floor installation than us!
Our flooring services are unrivaled in town; we offer the best prices and a hassle-free experience, customizing solutions that perfectly meet your requirements.
Invest in a brand-new floor that looks terrific, functions flawlessly, and will endure for years to come without you fretting. We'll work with your financial plan while still delivering the highest quality product possible. After our work is complete, you can be sure that it was well worth every penny!
Expect to receive:
Improve The Mood Of Your Home With Natural, Hardwood Floors!