If you're considering buying vinyl flooring, there are a few things you need to keep in mind. Vinyl floors are among popular flooring materials because they're affordable, durable, and easy to maintain. But not all vinyl tile is created equal. Several different types of vinyl flooring are available on the market, so you need to choose the right one for your home.
In this blog post, we will discuss 10 things you need to consider before buying vinyl flooring. We'll cover everything from installation to maintenance, so you can make an informed decision about whether or not vinyl is right for you!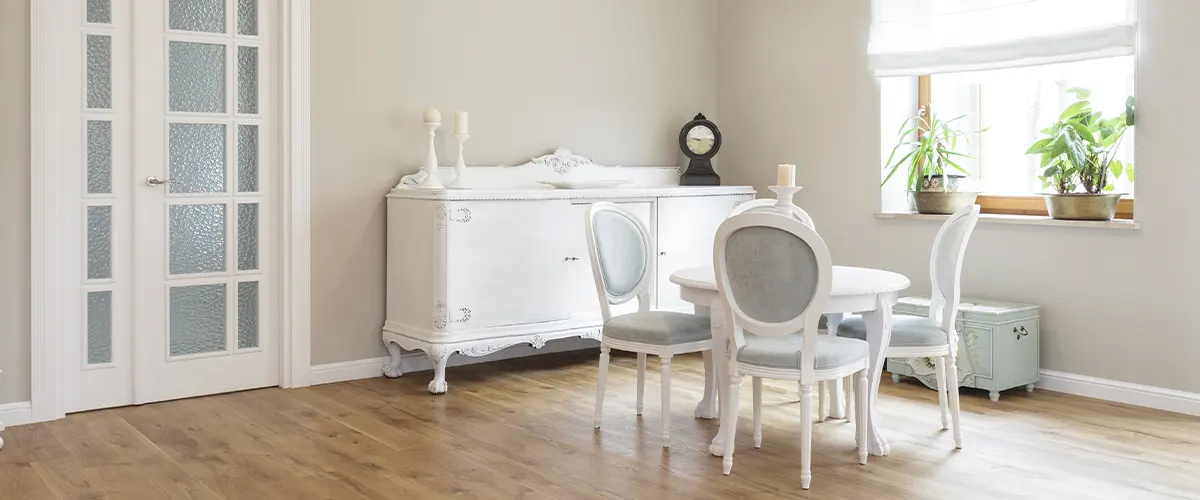 Flooring is one of the most important elements of any home. It provides a surface for people to walk on and protects against moisture and dirt. There are a variety of different flooring materials available, and each has its own benefits and drawbacks.
Vinyl flooring is a popular choice for many homeowners and businesses due to its durability, versatility, and affordability. Luxury vinyl flooring takes these benefits one step further by providing a realistic visual layer that mimics the look of hardwood, stone, or ceramic. In addition, luxury vinyl features a textured surface layer designed to mimic the feel of natural wood grains and minerals.
While vinyl is often confused with other resilient flooring surfaces such as linoleum and laminate, there are significant differences in the construction of these products that set them apart from one another. For example, laminate is constructed with multiple layers of paper that are fused together under high pressure, while vinyl is made entirely from polyvinyl chloride plastic (PVC). As a result, luxury vinyl provides a more realistic look and feel than laminate, making it an ideal choice for many homeowners and businesses.
What You Think About Before Buying Vinyl Flooring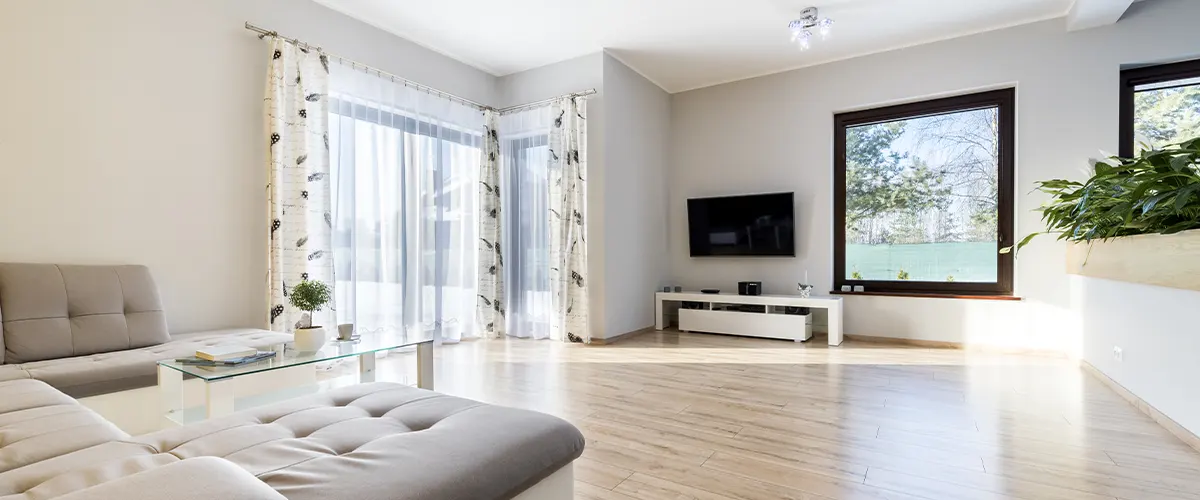 1. Which Room Are You Install It In?
When you're trying to decide which type of flooring to install in your home, it's important to think about how the room will be used. If it's a high-traffic area, you'll want to choose a vinyl with a high wear layer. If it's a room with minimal traffic, thickness and wear layer aren't as big of concerns. Vinyl flooring is a good option for rooms that are exposed to moisture because it doesn't absorb liquid and is resistant to water damage. Keep these things in mind when deciding which type of flooring is right for your home.
2. Which Type Of Vinyl Are You Going For?
There are three primary types of vinyl flooring: traditional, luxury, and hybrid. Their traits vary as each has a different structure, constitution, and manufacturing process.
Traditional Vinyl: This type of flooring offers a much softer feeling underfoot. However, this doesn't affect its durability. It's generally available in sheet form, making it easier to install in large areas without joints.
Luxury Vinyl: This type offers a more realistic appearance by replicating the appearance of natural wood or stone. It comes in the form of planks of varying thicknesses and it's harder to install.
Hybrid Vinyl: This type is the most long-lasting among them all and usually has the appearance of luxury planks. It varies from the others as it's produced with a rigid limestone core to offer higher durability and resistance to impact.
3. What Is Your Preferred Design?
Vinyl flooring is one of the most versatile types of flooring on the market. It comes in a wide variety of colors and patterns, so you can always find something that will match your décor. You can also combine different types of vinyl to create unique patterned floors. And if you want the look of stone or hardwood without the high price tag, printed vinyl is a great option. No matter your style or budget, a vinyl flooring option is sure to be perfect for you.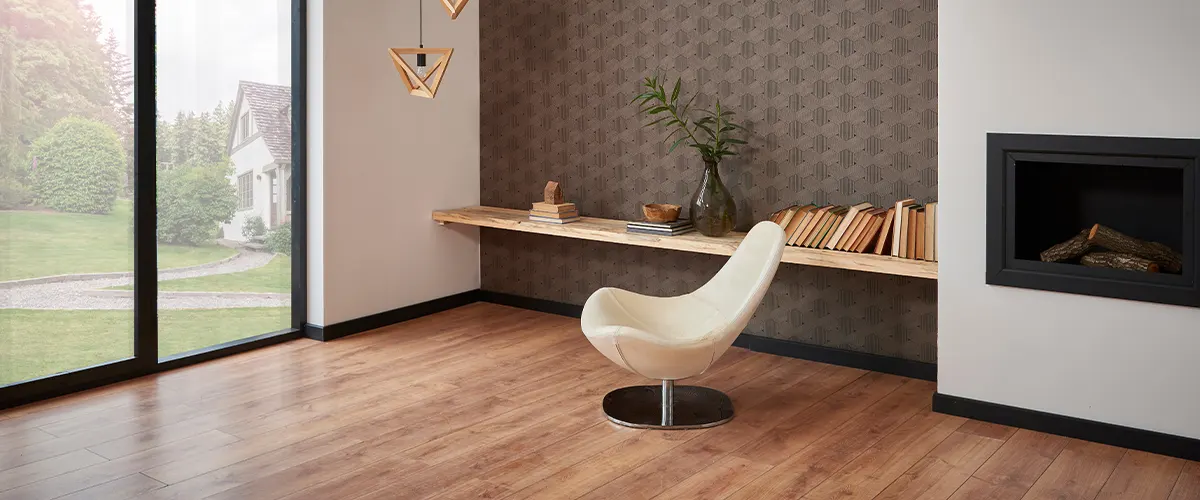 4. What Cost Are You Willing To Accommodate?
Vinyl flooring is a popular choice for many homeowners because it is one of the most affordable flooring materials on the market. On average, it can be purchased and installed anywhere between $2 and $12 per square foot, which is significantly cheaper than other types of flooring like ceramic, stone or wood.
In addition, luxury vinyl tiles tend to cost between $3 and $14 per square foot, including installation, which is still very reasonable compared to other materials. Overall, vinyl can save homeowners a considerable amount of money on their flooring projects. However, it's important to choose the right type of vinyl flooring for your preferences and your home's overall space. With so many options available, you are sure to find something that suits your needs.
5. Do You Have Time To Maintain It?
Most people would agree that one of the most important aspects of any flooring is how easy it is to maintain. After all, nobody wants to spend hours scrubbing their floors every week just to keep them looking clean. That's where vinyl tiling really shines. Maintenance tends to be a breeze.
After sweeping your vinyl floor to remove dirt and grit, simply run a damp mop over it (using an approved vinyl floor cleaner) to keep your flooring looking its best. Most vinyl flooring has a "no-wax" finish and will look just as shiny after mopping as the day that you bought it. In addition, vinyl tiles are resistant to staining and fading, so you won't have to worry about your floor looking dull or worn over time. For anyone who is looking for low-maintenance flooring that still looks great, vinyl tiling is an excellent option.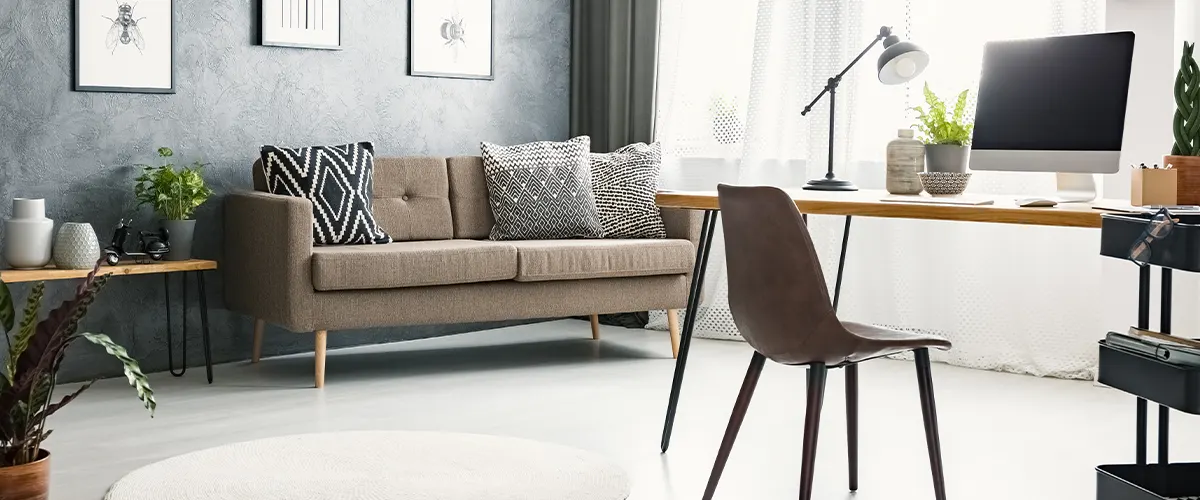 The Benefits of Vinyl Flooring
So, there you have it. Everything you need to know about vinyl and luxury vinyl flooring before making your purchase. We hope this article has helped clear up any questions or concerns you may have had. If not, please don't hesitate to get in touch with us – we would be more than happy to help you out!