Get a custom vinyl floor that can suit any taste and style
50+ luxury vinyl floors installed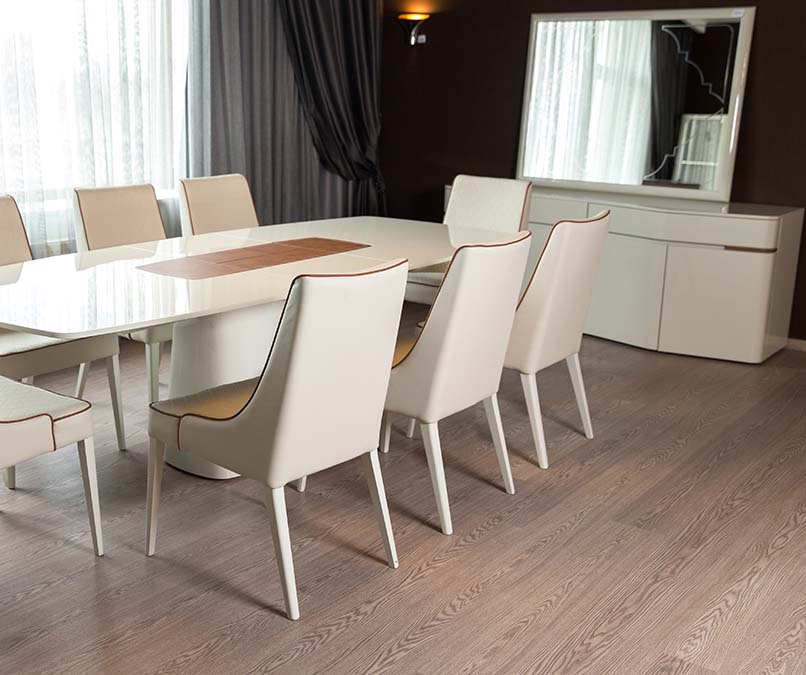 Low-Maintenance And Superior Quality In One Package
A floor needs to do more than just look good, it should also make your life easier and contribute to your happiness. That's why the number one concern that every homeowner has when it comes to the floor in their home, is cleaning and maintaining it.
When you have a luxury vinyl floor, you get the best of both. Your vinyl floor looks as good as any hardwood floor, but does not need as much maintenance and care. Being a synthetic material, it's resistant to water and does not rot like hardwood can. Stain removal takes a few seconds, and it's less susceptible to wear and tear, especially in high-traffic areas like your kitchen and doorways.
When you install a luxury vinyl floor, you get to spend less time cleaning and more time with your family.
The Perfect Space For You And Your Family
While your floor needs to work for you, help you save time, and improve your daily routine, it also needs to be special and personalized.
Once you see the custom options and ranges luxury vinyl plank offers, you won't be able to resist customizing your entire home. Vinyl flooring is not just convenient for any homeowner, it's the perfect way to enhance your space and show off your unique style throughout your home. Whatever color, finish, or atmosphere you have in mind – it can be made your reality with a brand new vinyl floor.
Transform your house into a home with a floor that reflects you and brings everything together in an extraordinary space.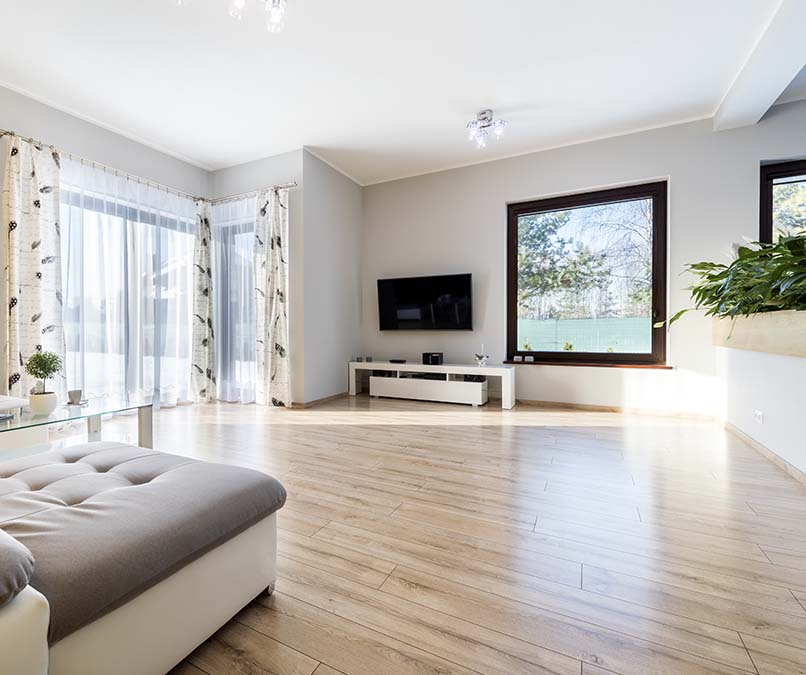 A Luxurious, Exclusive Space With Vinyl Floor In 3 Easy Steps
To make sure that your experience with us goes as smooth and seamless as possible, we communicate openly and transparently throughout the process. More than that, you can expect quality service by a team that is certified by the National Wood Flooring Association.

Fill out our form and send us pictures of your current floor. We get back to you with a phone consultation and talk about what you want to achieve in your space and the necessary steps we'll take to make your vision a reality. Then we'll go over the budget estimate and schedule an in-home consultation if needed.

During the in-home consultation, we'll discuss your project in depth and finalize the vision you have for your vinyl floor. Before we get to work, we'll talk about the project expectations and schedule, and make sure we are all on the same page.

Your beautiful vinyl floor is now complete and it's the perfect final piece to your dream home. Walk through the finished project and let us know if anything comes to mind, then get ready to enjoy your new floor.
Luxury Vinyl Plank Installation Prices
Randy Stewart's Hardwood Flooring prides itself in delivering quality over quantity so you can expect your new vinyl floor to be installed to perfection. We aim to be efficient and get your enhanced space back to you as soon as possible, while also making sure that you get a unique and personalized floor.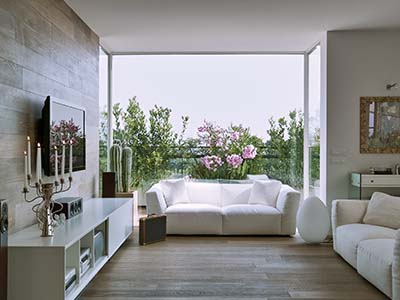 Includes materials, labor, and a new vinyl floor for a 200-300 sq ft space.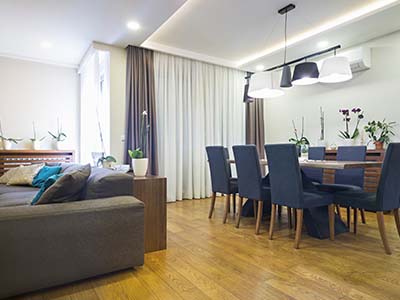 Includes materials, labor, and a new vinyl floor for a 800-1200 sq ft space.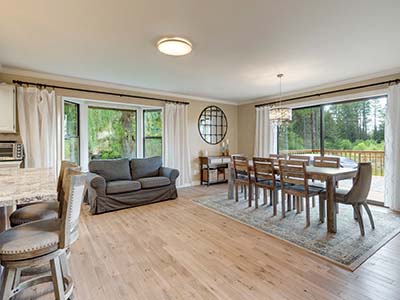 Includes materials, labor, and a new vinyl floor for a 1500+ sq ft space.
*Prices are averages and may change depending on the size of your vinyl floor and your choice of finishes. You'll receive an exact quote for your unique vinyl floor installation project after the in-home consultation.
Flooring For Your Inspiration
Browse our project gallery and see some of the flooring options you have for your space. Your floor is important to your home's atmosphere and its overall look so make sure to get a vinyl floor that's in tune with your personal taste and create a unique home you will love for years to come.
hardwood floors installed
floors restored and refinished
luxury vinyl floors installed
Certified By The National Wood flooring Association
Here's What Our Customers Say
To help you make an informed decision about who to trust your floors to, we've compiled a collection of what our previous clients say about us and the work that we've done for them in their homes. Read their testimonials below and decide for yourself whether we can help you meet your flooring needs.​
Randy Stewart and his team did a fantastic job on installing hardwoods in my home.
At first my wife and I thought about going with carpet and the LVP flooring which this product comes from China and now has a 25% Tariff increase on the LVP.
After getting a few quotes and getting educated on real hardwoods versus vinyl LVP, Randy's pricing was only a few hundred dollars more.
I really mean that! Now I have floors that will last a life time and they are beautiful. Look up Randy Stewart's page on Facebook and you'll see my Beautiful floors.
Thank you Randy Stewart for making my home look amazing.
Many thanks for your excellent work on the floors at 822 Sheldon Rd. They look really super!!
Debbie and I appreciate your quality work! It is always a blessing to have a real "pro" to call to get work done. Again, thank you!!.
Randy and his crew did an amazing job on our floors. He set clear expectations and met everyone of them.
He was awesome on getting the old floors demolished with the rest of the houses timeline. He was a pleasure to work with and his team was polite and very hard workers.
I can not say enough awesome things about Randy and his team! The floors look amazing!!
Get A Resilient And Shiny New Floor To Create A Space You Love